An overwhelmed Zaragoza receives a Tenerife on the rise this afternoon
JIM has to improvise a new midfield due to the losses of Eguaras, Francho and Sanabria. Ramis recovers Aitor Sanz, Bruno Wilson and Sipcic.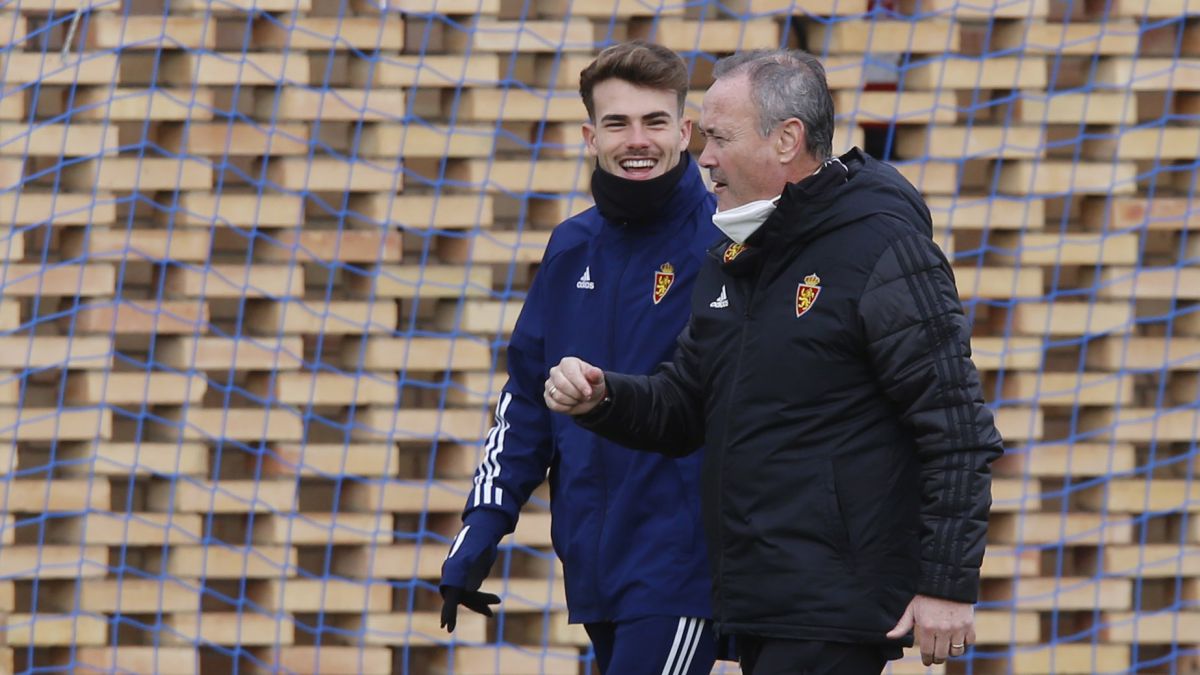 Zaragoza has gotten into a big mess again and needs to get out as soon as possible. After two consecutive defeats, with two serious errors by the former savior Cristian Álvarez and a repeated failure to perform, Juan Ignacio Martínez's team is only worth the victory against a rising Tenerife. And it is that any other result would place Zaragoza in an extreme situation to face the last third of the championship (follow the game live on As.com) .
But the problems do not stop growing at Real Zaragoza, and their critical position in the table, in relegation score, the losses of Eguaras, Francho and Sanabria are suddenly joined, which literally leaves the center of the field in the box to face the visit of Tenerife. So Juan Ignacio Martínez, at his most delicate moment since taking over the team, will have to rebuild his midline from top to bottom. In the absence of troops, the midfielder of the Castillo subsidiary has entered the call.
JIM already had the casualties of Francho, due to COVID-19, and the Uruguayan Sanabria, recovering from a fibrillar tear in a twin, in addition to that of Javi Ros, who has already accumulated two months in the dry dock due to his battered knee, but now Eguaras has joined by accumulating cards.
Everything indicates that James and Chavarría will regain their place in the starting eleven, based on Larrazábal's failed experiment at Carlos Tartiere, and that Zapater will continue as a midfielder.
Tenerife arrives at La Romareda with the intention of fishing in a troubled river to continue climbing in the classification and be in a position to qualify for something in the final stage of the competition. And he does it loaded with morale after the latest results that, except for Butarque, have lit the light of hope on the Island.
Ramis's team is being very serious in defense, conceding very little and being very effective in attack. His game is not flashy, but very practical for the category. Thus, and with a bit of luck as well, he has managed to get away from the danger zone.
For this afternoon, although many news are not expected, the coach has some doubts because in the center of the rear Sipcic or Bruno Wilson could return to accompany Carlos Ruiz, while in the double pivot, it is most likely that Aitor Sanz will return , after two games out due to injury. In attack, the good minutes against Alcorcón de Shashoua, Germán Valera or Álex Bermejo could have their prize.

Photos from as.com