An epic Baptist knocks down the giant Isner in his sauce
The Spaniard defeated the American, who had won 11 consecutive tiebreakers in Miami. He will face Medvedev in the quarterfinals.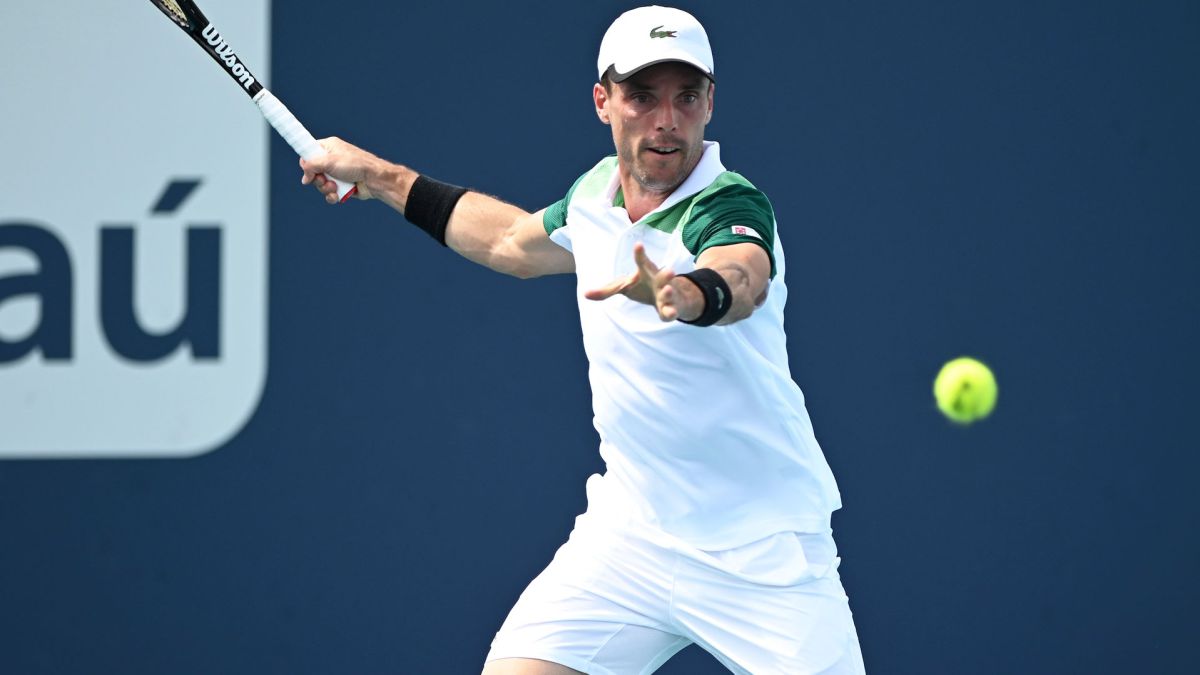 Roberto Bautista gave this Tuesday in Miami a new lesson in honor and faith to beat one of the most difficult players to beat at the Miami Open, John Isner, champion in 2018 and finalist in 2019. The Castellón also did it on a forbidden ground in the tournament for the American's rivals, the tiebreaker. The Greensboro giant (2.08) had won 11 consecutive tie-breaks in the tournament until he lost perhaps in the decider, which gave Bautista a great victory 6-3, 4-6 and 7-6 (7 ) in 2h: 18. In the quarters, a round that reaches 1,000 for the second time in this Masters, he will face at dawn from Wednesday to Thursday, not before 02:30, the first seed, the Russian Daniil Medvedev, who submitted without excessive problems to the French Tiafoe (6-4 and 6-3) .
The Spaniard took the thorn out of a bad balance against Isner (3-1, now 3-2), who in 2019 lost him in the quarterfinals and with two tiebreakers. He had not beaten him since 2016 in Auckland. It was a cold, patient and very worked revenge, in a duel that was a roller coaster of sensations and moments. The first was favorable to Rober, who surprised with a service performance that his rival would have signed, one of the best on the circuit in that regard. The world number 12, virtual 11, only gave up two points with his serve in the first set and made four unforced errors. Thus he made two breaks to his opponent, an animated one within the reach of very few. But victory could not be that easy and good old John raised his level and got confused with cannon shots (he finished with 23 aces). He also greatly improved the rest and surprised Bautista, who managed to at least secure the advantage of starting the serve in the third set. He was not helped much by the attitude of a provocative fan who drove him mad from the stands and who snapped at "the f ... mouth" shut up.
That detail was very important, because rowing with the scoreboard in his favor gave him peace of mind and confidence. With some difficulties and few options as a receiver, he reached the luck of the tiebreaker and played it with courage and determination. And that started with a 3-0 against that would have depressed anyone. But not the titan from Castellón, who is one of the best tennis players on the planet. Isner got caught in a couple of sets and Bautista caught him after lifting one match point and wasting another. Their celebration echoed through Hard Rock Stadium. It was no wonder.
Miami Open ATP draw results
Photos from as.com