Amath Ndiaye fined 600 euros
The celebration of his last goal against Cartagena has cost the vermilion striker a warning and a 600 euro fine.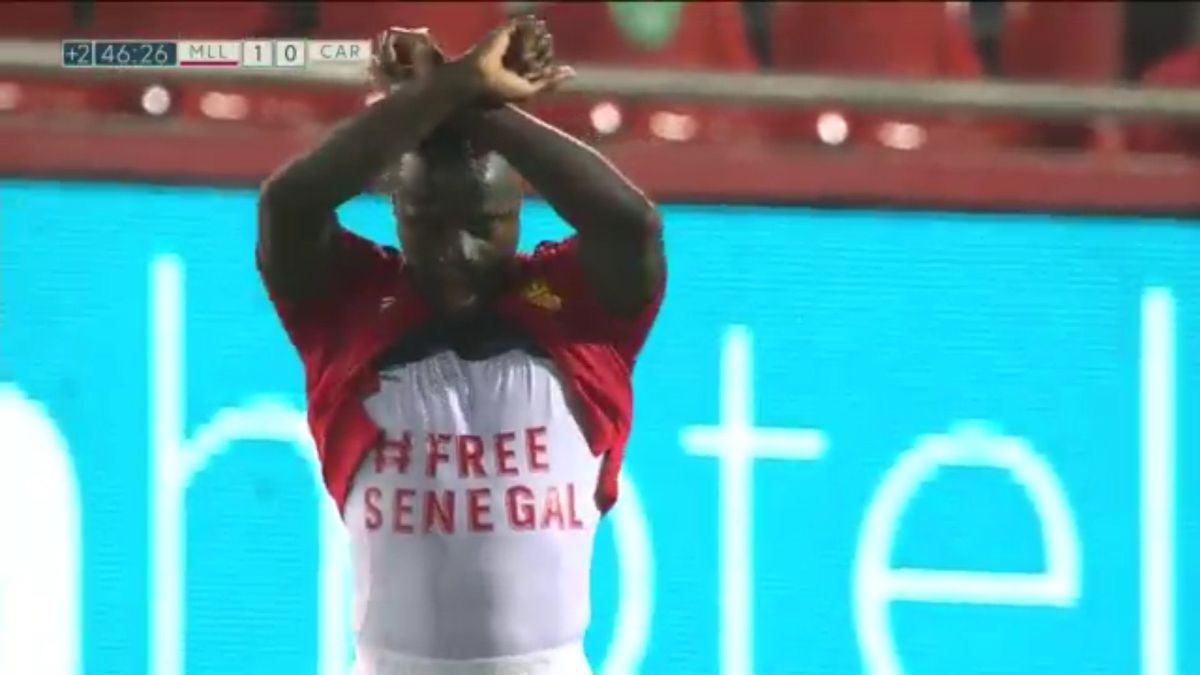 In the celebration of the goal against Cartagena, Amath made a gesture crossing his arms with closed fists and showing a white shirt that read #FREE SENEGAL.As it is an alleged claim with political overtones, the Competition Committee has punished the Majorcan player with a warning and a financial fine of 600 euros under article 91 of the Disciplinary Code. For its part, the club has also been sanctioned with a fine of 90 euros in application of article 52.
On the other hand, midfielder Dani Rodríguez has had the yellow card he saw in the same game canceled and therefore he is no longer warned because he again has yellow cards on his list of cautions. Dani was one of the six players who were under penalty of sanction.
Photos from as.com