The Asturian comes out "happy" from the tests, although expectant about what the teams have hidden. Budkowski: "Your feedback is incredibly accurate."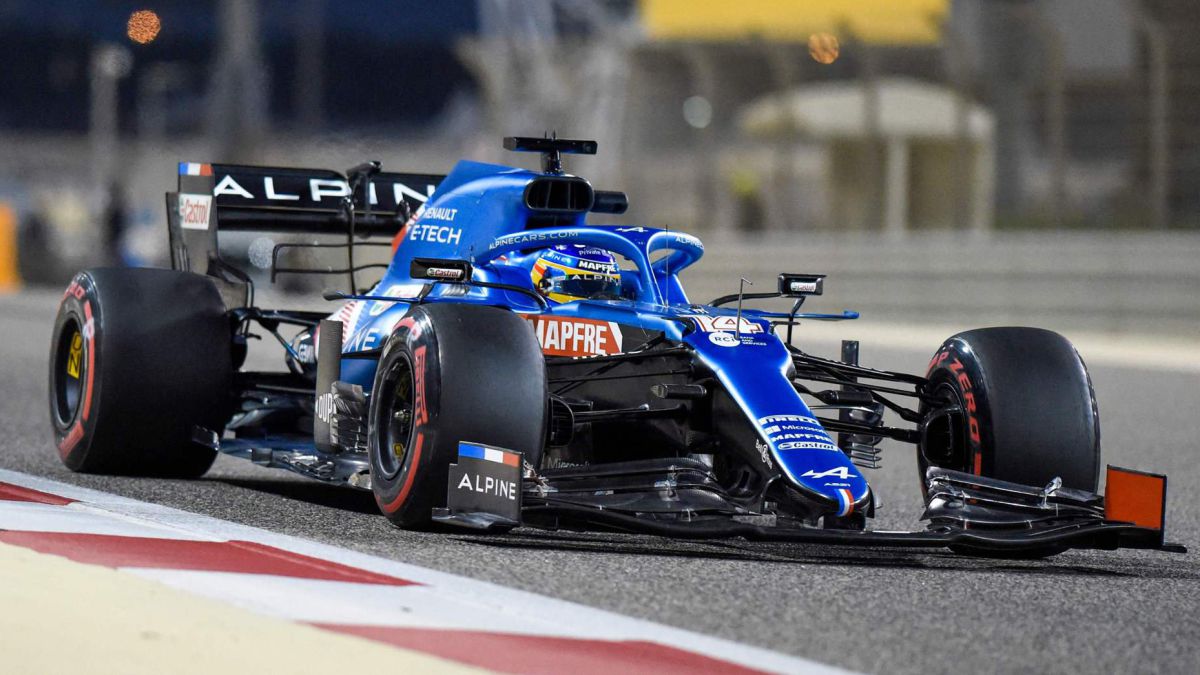 The Alpine's discreet times in the Bahraini preseason do not cloud a full practice session, with 396 laps without incident and with a competitive car, such as the Renault RS20. Sources from the garage tell AS that there is a lot of work ahead, perhaps they will start a step behind McLaren at this start, but Fernando Alonso spoke with this medium and ends the tests "happy", also expectant. In tests, much more is almost always hidden than is taught.
The A521's livery, blue, red, white and black, makes it one of the most beautiful cars on the grid, although this does not add points in the classification. Technically, their solutions to reduce the size of the gearbox and narrow the rear cover stand out. With the rule change, which mainly affects the flat bottom, the cars have lost around 10% of their downforce in 2020, although each team has tried to regain it by exploring the car's appendages differently.
The Alpine track seems to work, although the fact that Renault did not develop a new engine for 2021 may condition its aspirations against Honda cars, which want to go through the big door. The Japanese already showed in the tests that both Red Bull and Alpha Tauri have made a significant performance jump. McLaren teams up with Mercedes, Aston Martin increasingly resembles Brackley's team and the French are left alone, albeit focused on developing a large power unit by 2022.
As for the pilots, all are good words. Alonso is the beacon on the track that the team needed and this is recognized by the executive director of the Enstone team, Marcin Budkowski: "He is extremely motivated and happy to be here. Apart from being a fast driver, he is a great professional who has taken many Years in the sport, in F1 and in other categories, his feedback is incredibly thorough and professional. It's great to work with him in that regard and it will be very helpful in developing the car. " Ocon must be strong in his second year with the team, although he faces the most uncomfortable teammate (by results) of recent F1.Changes in the organization
Alpine must also settle in the organizational section, because in recent months there have been structural changes beyond the renaming of the team. Laurent Rossi is the CEO of the company and will be present at the circuits, although his tasks will cover other areas. The top boss of the team is Budkowski, although they have created Davide Brivio's competition management to coordinate activities on the circuits. A trusted man of Luca de Meo, CEO of Grupo Renault, with decades of experience on the asphalt, even if it was in another specialty, who will inevitably need a period of adaptation to the world of F1.
Photos from as.com