Alonso's Alpine is exciting
The French team presented the A521 and its new identity. "Having Fernando is a pride and a responsibility for the team," says Davide Brivio.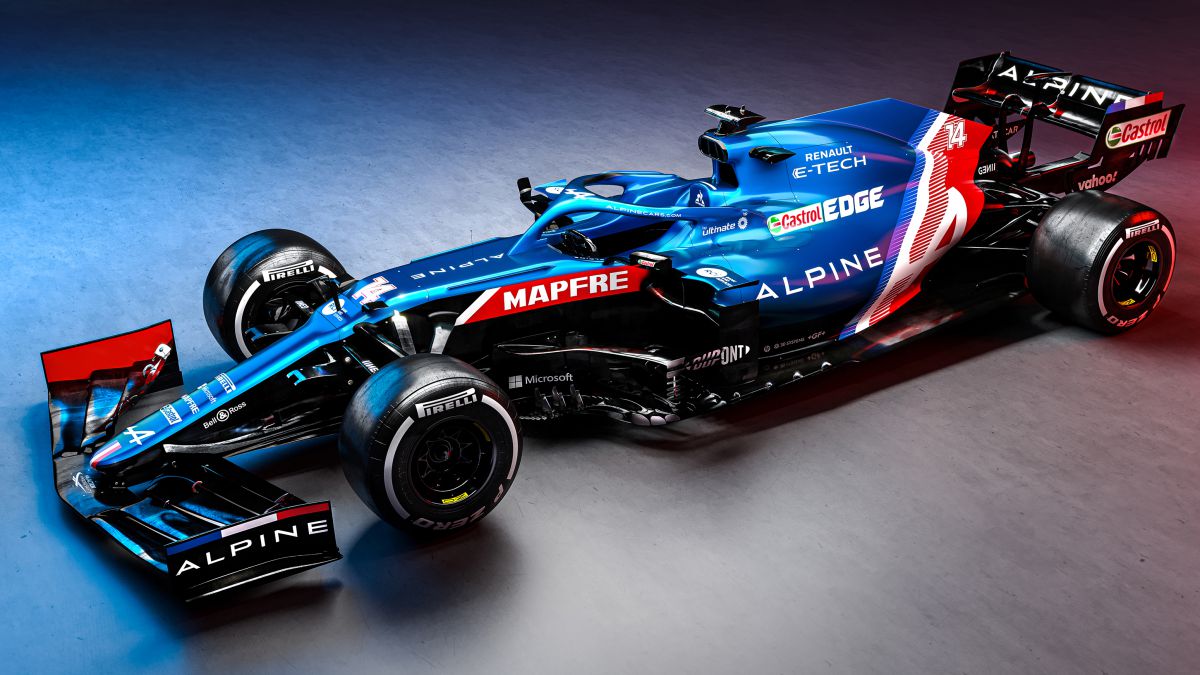 That the coldness of new technologies and online presentations, specifically talking holograms, does not cloud what Alpine F1 Team presented this Tuesday: an exciting car for Renault, for Fernando Alonso and for Formula 1 itself. one of the great European sports car manufacturers at the top of motorsport, gives Enstone the hope of fighting for podiums and getting closer to something better and recovers one of the great drivers of his time for the cause, the two-time Spanish champion who in his day brought glory to Renault F1.
Alpine first wore the A521 colors, blue, white and red as the French flag, by nature, and the British flag, home to the team. The technical details will deserve further analysis. Marcin Budkowski, executive director of the company, emphasizes that they have "expanded in all the available areas, although the regulations forced to maintain some bases. They worked very hard during the winter to recover the performance that the change of rules did lose." The expectations: a top-10 car that occasionally aspires to the top-5 and, occasionally, to podiums like the three that Ricciardo and Esteban Ocon added in 2020. The goal: to take advantage of the 2022 rules to make the leap to victories .
Davide Brivio, Alpine's new sports director, was also inaugurated: "Fernando Alonso is one of the most determined athletes I have ever worked with, a winner who knows what a team needs to succeed. He has spent a lot of time getting to know him. to the new people of the team ". "The dynamic between Fernando and Esteban Ocon will be interesting, they must learn from each other," says the Italian, who arrives from Suzuki in MotoGP.
Alpine CEO Laurent Rossi announces "power unit improvements" but focuses on "new identity, French and British flags", "Enstone and Viry united". F1 will serve to "develop Alpine's business strategy." Luca de Meo, CEO of the Renault Group, also spoke briefly, remembering Alonso: "He returns home, with honors, as a World Star and World Champion. With speed, talent and tenacity. With commitment. It is a pride to have him. fantastic driver, but also a great responsibility. "A declaration of intent from the Italian manager:" We are in Formula 1 to win and we will do whatever it takes. "" Every podium will show that anything is possible. "
Alonso, absent from the event
Fernando Alonso did not participate in the event, which followed virtually, or in subsequent press conferences. The 39-year-old Spaniard returns to F1 after two seasons of absence. His recent traffic accident while training on a bicycle will not affect his presence in the tests (March 12-14) or in the first GP of 2021, in Bahrain, on March 28.

Photos from as.com