Álex Muñoz rescues Tenerife
With two goals from another game, Tenerife won again in the final stretch, leaving a fighter Albacete without a prize who will remain at the bottom.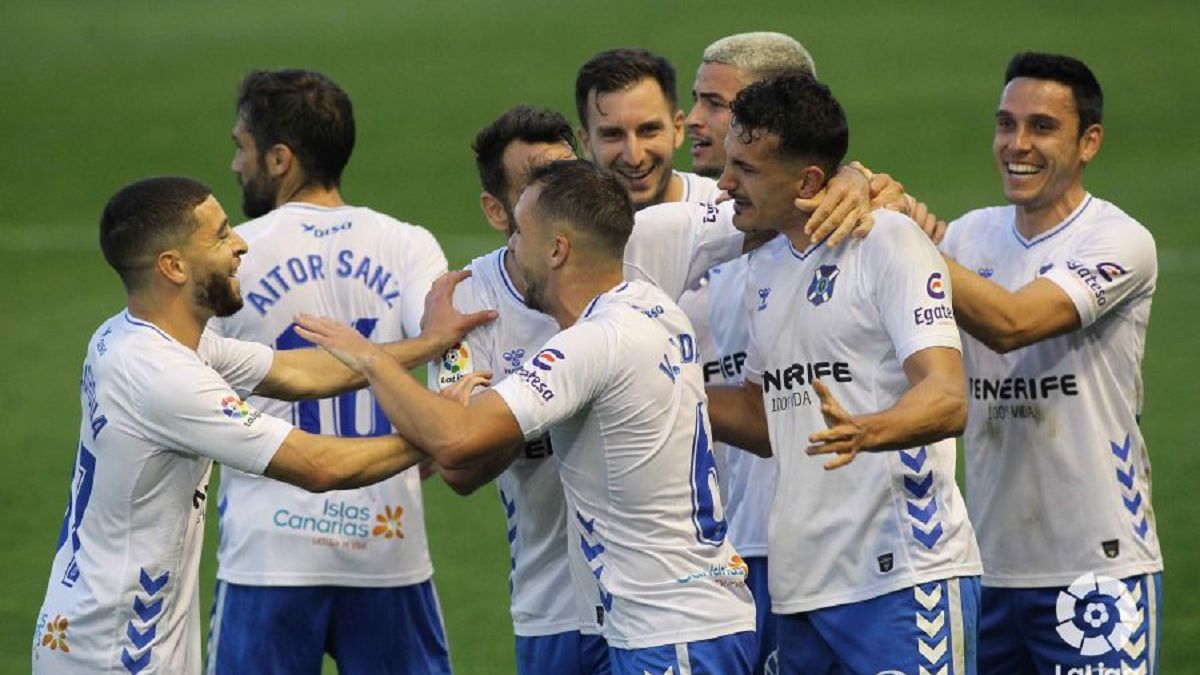 Álex Muñoz was the hero of a poor Tenerife against Albacete with two goals from another game. Thus the Blue and Whites left the La Mancha team without a prize, which deserved something more. The final stretch of the canaries was once again decisive. Ramis made several changes in his eleven (Bruno Wilson, Muñoz, Zarfino), in addition to Bermejo who was injured in the warm-up, while Menéndez brought out the expected team. With all this, before the minute, Nono -the one who benefited from that last minute loss-, had the 1-0 but shot too wide.The game lacked, in these first fifteen minutes, any other emotion than the one outlined because the two teams could not put the opposing defense in trouble. Until Manu Fuster had it, but goalkeeper Dani avoided the 0-1 with a good hand (16 ') and sent for a corner. It was Cedric who warned again (22 ') showing that Albacete was feeling better than Tenerife on the green. At half an hour, the duel leveled off again and with it, the approaches disappeared again. However, Ortuño found a loose ball in the area and when he finished off, his shot hit Dani's left post, who controlled the action (36 '). From there to halftime, the party offered nothing more. Around the locker room, Ramis moved his bench looking to improve the poor image of the first half. However, the script did not change much and the locals were still thick with the ball. Fran Sol, tried with the head, but without aim (55 '). The minutes passed and nothing happened on the green. The 0-0, apparently until then, seemed immovable because neither Tana nor Shashoua, who entered both teams as a refreshment, were the expected solution.And when everything was heading towards a draw and boredom, a spectacular left-footer from Álex Muñoz appeared that slipped into Tomeu Nadal's squad to put the Blue and Whites ahead. Minutes later, the left-handed side himself again hit the mark and sentenced the match that was heading towards a goalless draw.
Photos from as.com