Álex Domínguez, in the U21 pre-list for the European Championship
The goalkeeper, consolidated in the yellow goal, will have the opportunity to debut with La Rojita at the end of March.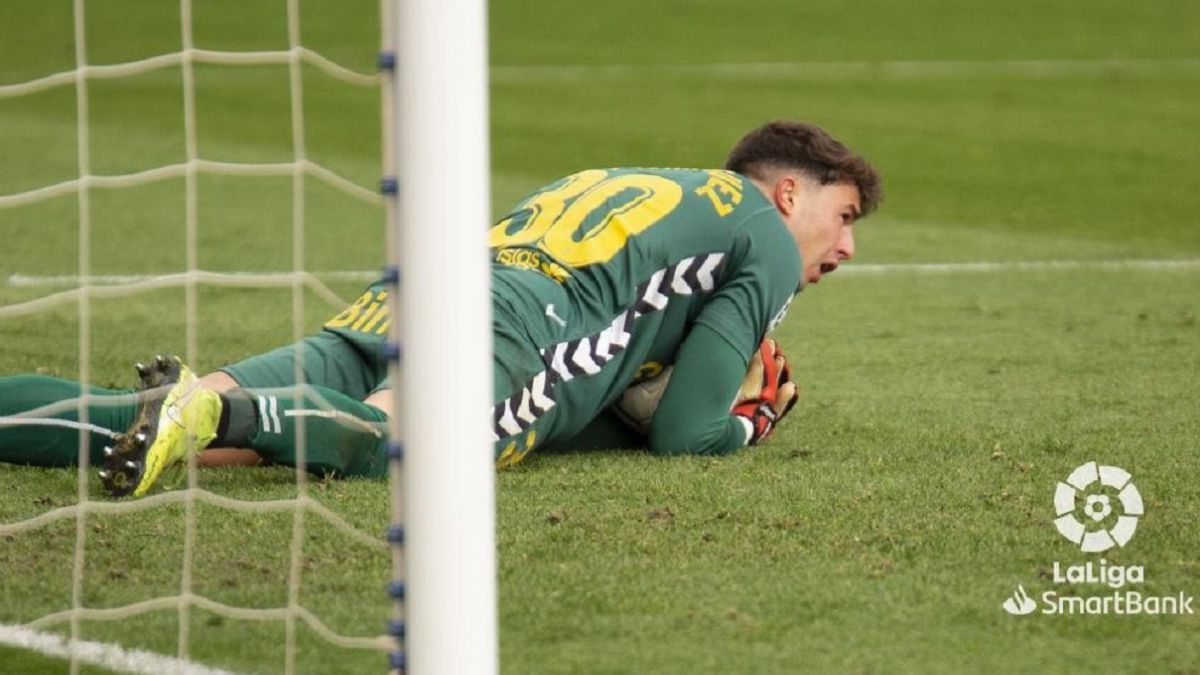 The U21 coach, Luis de la Fuente has already confirmed a long list of up to 51 players for the group stage of the next European Championship in Hungary and Slovenia, which will be played between March 24 and March 31, between the that is the Catalan goalkeeper of UD Las Palmas Álex Domínguez, currently undisputed in Pepe Mel's plans. Despite the last punishment received in Castalia, where he conceded four goals, the Granollers goalkeeper continues his progression with a firm step this year to face a new challenge in his brilliant sports career, at 22, if he were finally chosen among the 23 players to be revealed soon by the national coach. For this, yes, Domínguez will play to be summoned with the other three preselected goalkeepers, which are: Álvaro Fernández (Huesca), Iñaki Peña (Barcelona) and Josep Martínez (Leipzig). Curious hazards of fate, that call could be made up of the current and former goalkeeper of the island team Josep Martínez, who ended up leaving the team last summer for Germany for about 2.5 million euros. A situation that, although until very recently nobody could imagine, Pepe Mel had already known first-hand for a long time, as he told us in the last interview with Diario AS, where he announced that "very soon he could find himself in the same situation as Josep Martínez last year (U21 team). We'll see what happens. ""We must be satisfied with Álex's performance and, in fact, I think he will have good news shortly, so that is the recognition of the coach who has put him to play and of other people," he explained the Madrilenian in the face of what he already knew from inside.Undoubtedly, good news for the yellow quarry and for a footballer who, since this season took ownership in the crazy match against Sporting de Gijón, 3-2, on matchday 15, has been a fixture for Mel in his demarcation and has only stopped playing against Almería, on matchday 25, due to the unfair expulsion suffered against Sabadell a week before.Accumulate, at the moment, 1023 minutes played in the 12 games in which he has participated, leaving a clean sheet in five of them. All of them as a headline and with words of admiration from a technician who does not admit debate about his figure. If finally summoned by the U21, the goalkeeper would miss the Canarian derby to CD Tenerife, on March 28, and the match against CD Lugo, on 31.
Photos from as.com