Alessandro Gentile sees the light
The Italian has missed the last two Movistar Estudiantes games due to dizziness and headaches after overcoming COVID. On Monday I could come back.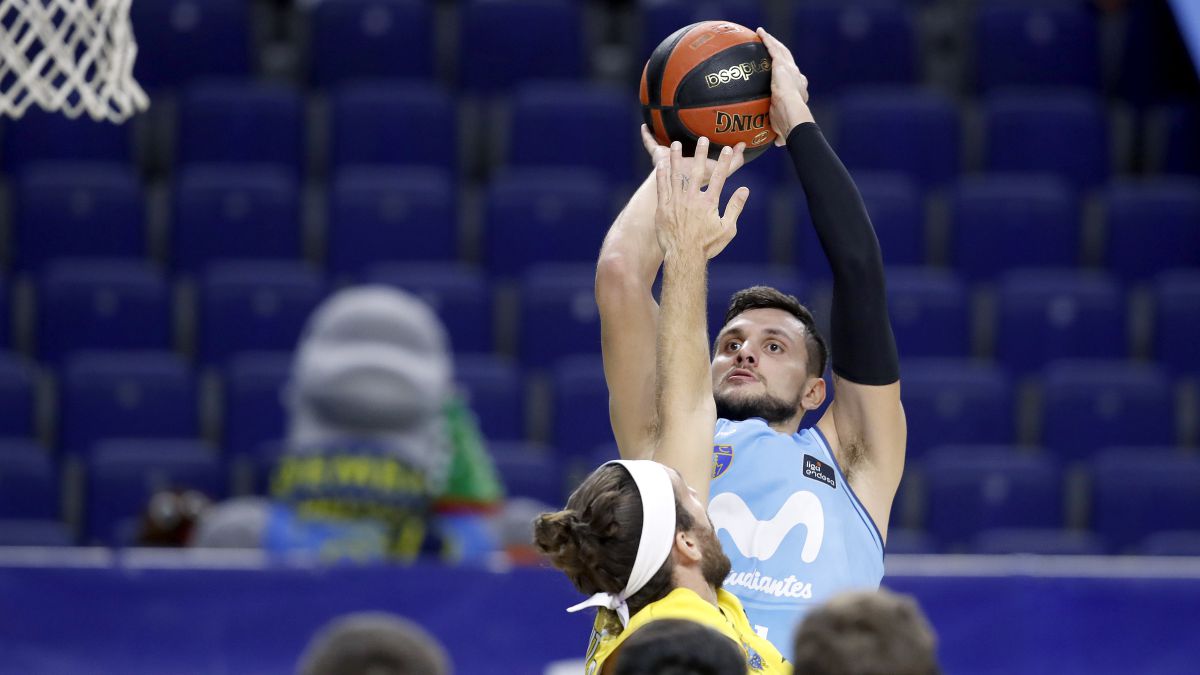 Al Movistar Estudiantes has been drawn a small smile after two months of disappointment. He won in Santiago, at Monbus Obradoiro, after seven consecutive defeats and after a game that was complicated in four minutes: from 65-85 to 82-87 he blinked that made more than one of the legs tremble. But the coin finally fell heads with an excellent Aleksa Avramovic (33 points) and a JJ Barea each time with better tone: 13 points (3/6 in triples) and 7 assists for a PIR of 20.
Even Alec Brown came back from his fight against the rim. The power forward hit three 3-pointers of five attempts for 16 final points after his 2/18 of the first three games of 2021. Only Alessandro Gentile was missing to round out the day. The Italian, one of the players hit by COVID in January, returned against Acunsa GBC on February 10 before missing the game against Unicaja and Obradoiro. Nor will he be against Herbalife Gran Canaria this Saturday (18:00, MD2) .
The encounter on the Island may be the end of your ordeal. "In principle, he will return to work with his colleagues on Monday, he has had some symptoms that are not clear to us if it is post COVID or another situation, such as dizziness or headaches and he has missed the last training sessions and games", says Jota Cuspinera, Movistar coach, to the club's website. "We hope that he will rejoin on Monday, we have a long week, and if his evolution is normal we will try to make him be there for the match against Bilbao at home."Match against Herbalife Gran Canaria
Cuspinera adds a victory and a defeat since he took the bench last Sunday, February 14. And it has endowed the team with a greater order and defensive aggressiveness that is still green, but that is taking good steps forward and that has a new opportunity to demonstrate its evolution against a Granca that is still looking for its place in the ACB this season.
"It's going to be a tough game, but like all the ones we have left, it was already seen the other day that it was not closed until the end. We must maintain the defensive level and even raise it, there will be the key to the game, ahead we have the talent. We must be solid like the other day, "says Édgar Vicedo, who once the coronavirus has been forgotten, is demonstrating his tireless and silent work on the track. "We are excited and eager to continue competing, we have a great opportunity tomorrow to seek another victory," he continues.
Illusion and happiness that Cuspinera also shares, although the Basque is cautious: "It must be a controlled joy (...) We are not in the moment to celebrate anything. It does allow us to smile, and that is important, but we must keep our feet on the ground ", he concludes.
Photos from as.com