Alcorconeros goals festival to get out of the descent
In a spectacular second half, two goals from Xisco Jiménez, one from Bellvís and another from Arribas give Alcorcón a golden victory over Mirandés.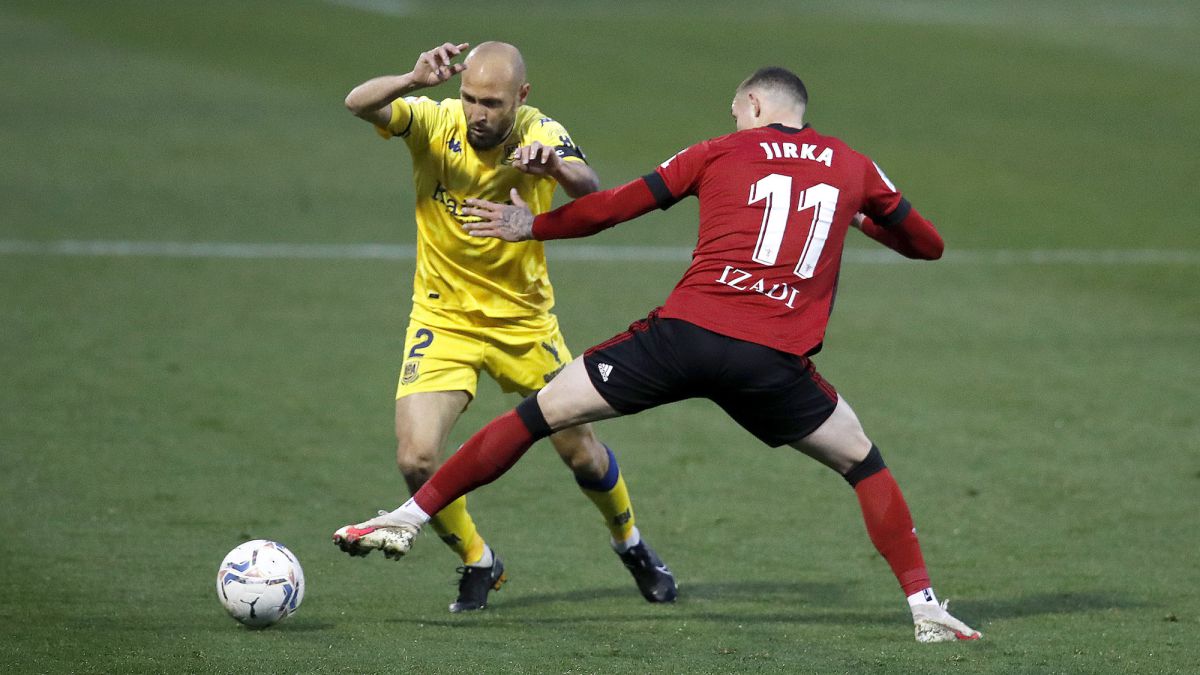 If at the start of the match both teams tried to be orderly and well positioned, as the minutes passed the Mirandés percussed with higher quality in attack. Especially on the left flank where Jirka was very comfortable. The Slovak even scored a clear goal offside that was well disallowed.
At 18 minutes, a spectacular save by Dani Jiménez before a point-blank shot by Iván Martín. Feline reflections of the Andalusian goalkeeper who not only managed to reduce space with a movement of his feet, but also with one hand cleared for a corner. A corner kick that ended with another great stop from Lebrijano to an Olympic goal attempt by Jirka. The Mirandés pressed in attack and put Alcorcón in trouble.
The Anquela, despite playing with a trivot, could not dominate the game in the core and suffered in the visitors' tilts. Cristo, Iván Martín and Jirka were daggers that could not find restraint despite the large number of troops accumulated inside the Alcorcón. The jabato team was drowning with good pressure a pottery squad that cost a world to get out with the ball played. The premises were very closed in despite the work of Nwakali, in permanent combination with the centrals. At halftime, the scoreboard did not move.
A 30 seconds into the second half, Xisco Jiménez at the turn from the balcony of the area scored the first goal of the game. A spectacular volley against which Lizoain could do nothing. Great goal from the striker who looked at the sky to dedicate it to his father who had died in the last hours. The Alcorcón had done more in attack than in the previous 45 minutes. The goal left Mirandés very touched.
The goal spurred Alcorcón in attack and gave them peace of mind in defense. At 55 minutes, Dani Ojeda in a counter had another chance that ended in a corner kick. The yellow pressure caused the second goal. Gorostidi caused the mistake in Lizoain's pass, Laure recovered and after a rebound Bellvís, with the spur and implausibly, scored the second.
Nwakali was able to make the third free kick, but Lizoain reacted very well with a save. The Alcorcón did not suffer and was looking for the third. We would have to wait until 75 for Xisco Jiménez, after a pottery recovery and only in the area, to score the second goal. Five minutes later, the fourth. Bellvís center and Arribas head sends it to the back of the net. Beaten for salvation. These three golden spots take Alcorcón out of the relegation zone.
Photos from as.com