Acosta enters the World Cup through the front door
The 16-year-old from Mazarrón (Murcia) makes his Moto3 debut with a sensational second place just 42 thousandths away from victory.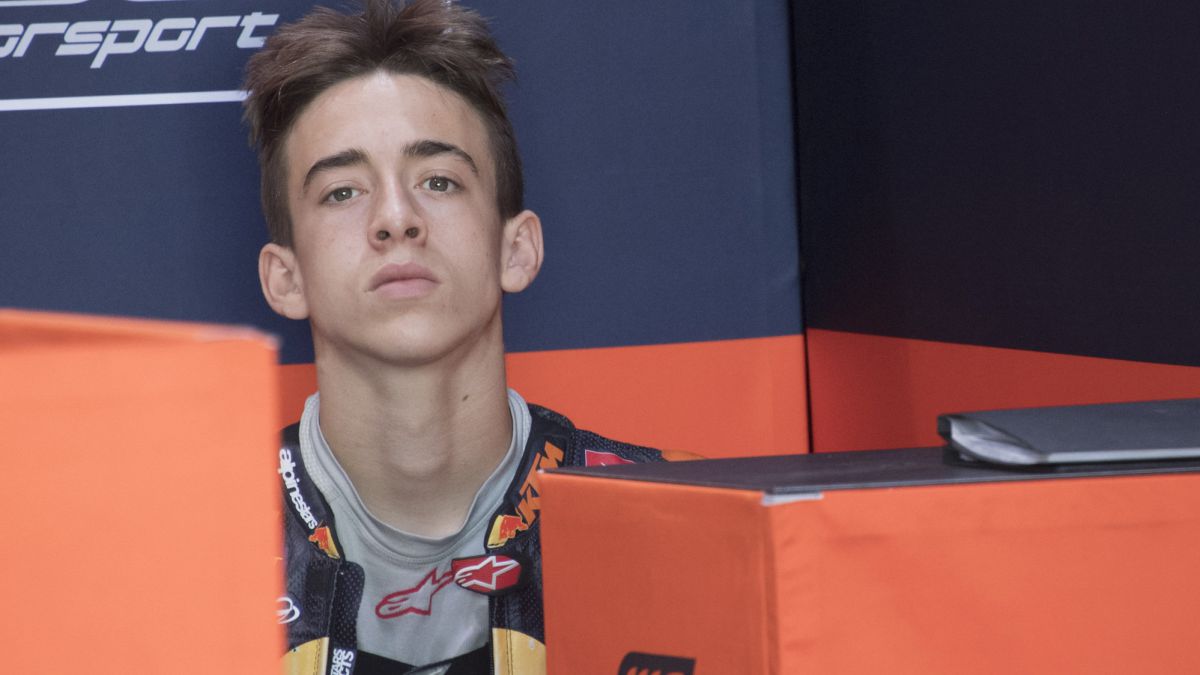 You have to be very good to get to the World Championship again, with only 16 years old and get on the podium in the first race of your life, with a second place that was only 42 thousandths of the first and after leading the race many times of Moto3. This is what rookie Pedro Acosta did at the Qatar GP, the same one who had already warned of his intentions on Friday, in the first outing to the World Cup track of his very short career, with the best time in FP1.
This Murcian from Mazarrón is the son of a fisherman, motorcycle racing fan and unconditional fan of Kevin Schwantz, whose passion brought this pilot who is nicknamed the Mazarrón Shark because of his roots. Last year he amazed at the Red Bull Rookies Cup and not because of winning it but because of the way he did it, chaining a total of six consecutive victories, something very striking in such a close cup, with those identical KTMs for everyone. That was his passport to the World Championship with a team of bells, Red Bull KTM Ajo, and in the first few changes he has shown that he is willing to seize the opportunity that is presented to him.He is represented by Albert Valera, the same one that Jorge Lorenzo had in his day and that Aleix Espargaró, Jorge Martín and Jaume Masiá now maintain, the winner of the race in which Acosta debuted and of which the Valencian says that "from the first time who has taken the bike, he has gone fast. Pedro is a kid who has a lot of talent and a lot of desire. And his boss in the box, Aki Ajo, highlights of him that "he has adapted perfectly to the team."
The pilot, for his part, after his extraordinary second place, said: "The weekend has been hard, since they were not the same conditions as in the tests, but at the end of the race I was very confident. Yesterday I was nervous. in qualifying, but today I was much better and in the end we did the job. When starting the eleventh and after the tests, it was quite clear to me, but I had to do a previous work of comeback and when I saw myself fifth I thought about relaxing and thinking the race so that everything would come easier. I feel happy and I want to continue working and progressing ". And so normal, as if he had been doing it a lot of times in the World Cup. Acosta has left the stamp and aims for a world crack if he does not change course.

Photos from as.com