A 'vintage' Yamaha in Qatar
Crutchlow, its test rider, rode a white motorcycle that commemorated 60 years of the tuning fork brand in the World Championship.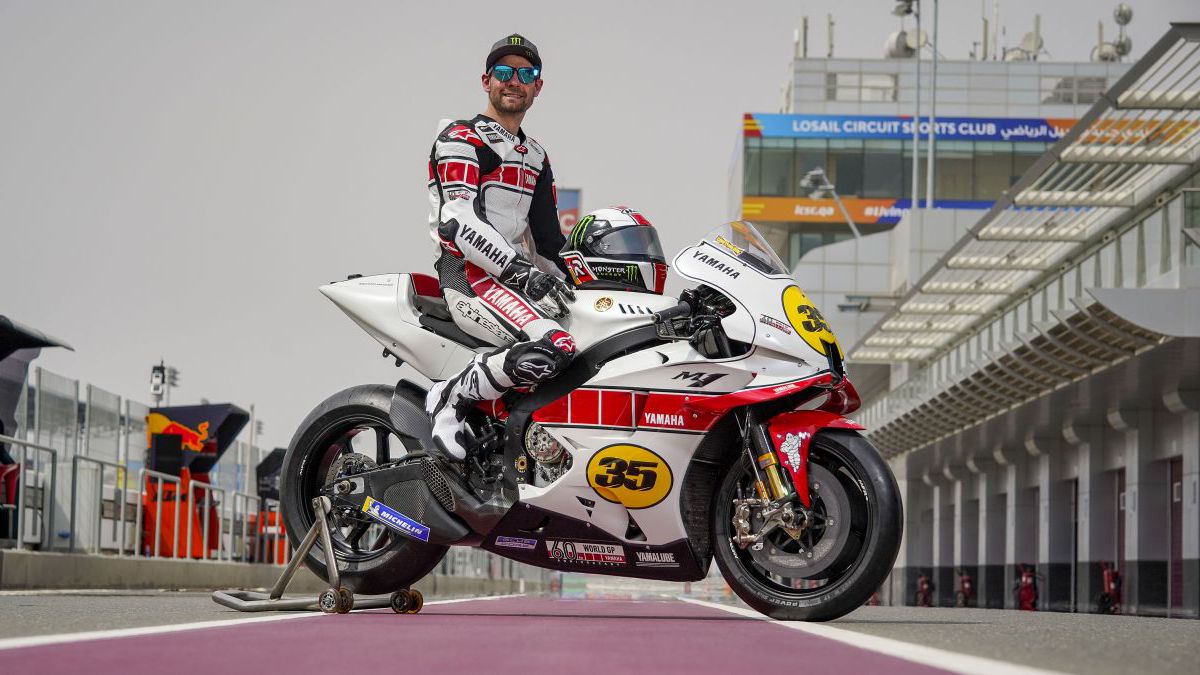 The characteristic blue that has worn Yamaha for so many years disappeared on the third day of the MotoGP test in Qatar, or at least on one of the motorcycles from the Iwata factory, specifically the one driven by Cal Crutchtlow, its rider of tests. The Briton took to the Losail track with a retro design to commemorate the beginnings of the fingerboard brand at the World Cup, where it landed in 1961, 60 years ago. A white frame with a red stripe and yellow dot on the dorsal that surely was the one that captured all eyes during the test day.
This is the first of the initiatives that Yamaha will carry out during the season to celebrate its 60 years in the World Championship, because they promise there will be more. "We would like to express our sincere appreciation to our fans, sponsors and suppliers for their continued passion and support, and to the many drivers and predecessors who have worked so hard to achieve amazing achievements together during our 60 years of participation in the World Championship." commented Hiroshi Ito, CEO of the brand.
"The 60th anniversary colored YZR-M1 means more than a milestone and a look back at the footsteps of our forerunners," adds the Japanese leader, while Crutchlow was delighted to wear a model as special as this: " I am honored to have been chosen to ride the special WGP YZR-M1 with the 60th anniversary decoration today to pay tribute to the hard work of so many Yamaha riders and employees over the past 60 years. The bike is impressive! "
Photos from as.com