A surgeon and his "big screw" could ruin Gündogan's career
The Manchester City midfielder reveals that a back injury in 2014, which made him miss the World Cup, was about to leave him out of professional football.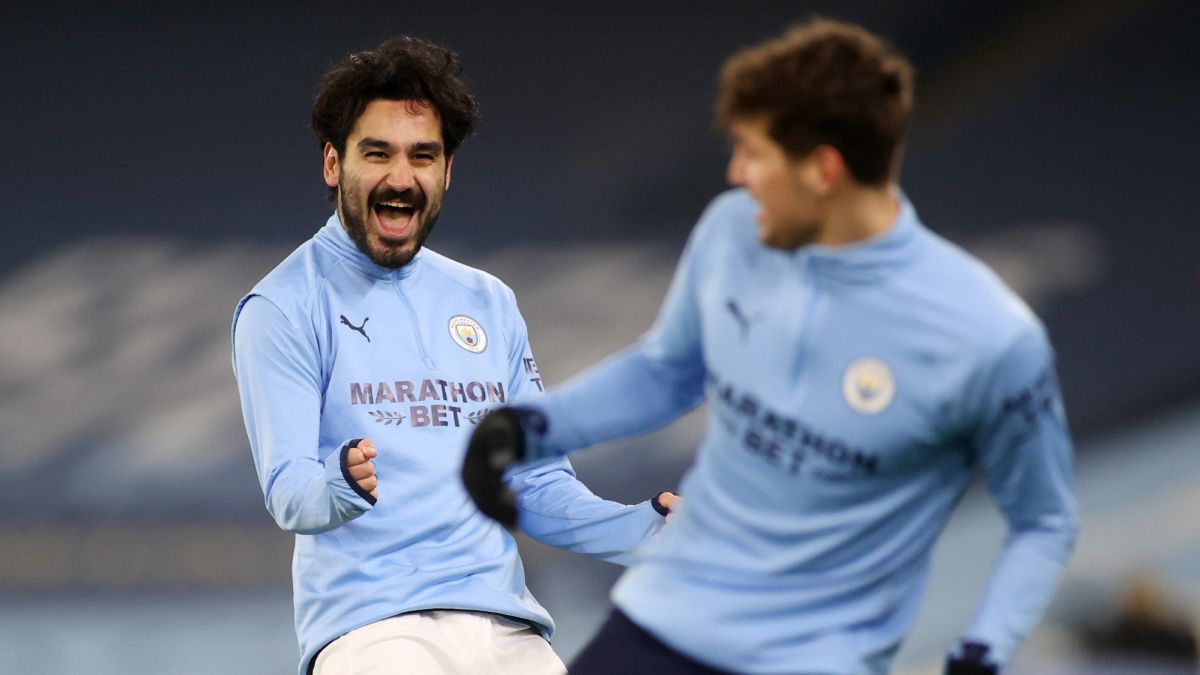 Ilkay Gündogan lives his best moment in Guardiola's Manchester City. The German midfielder of Turkish origin is one of the players who has been under the Spanish coach for the longest time. He arrived at Manchester City in the same season and is now experiencing the sweetest moment of the team, the outstanding leader of the Premier. Tomorrow he hosts Manchester United, second, 14 points behind.
But Gündogan, grateful for the support that Pep Guardiola gives him and the one he gave him in 2016 when the anterior cruciate ligament of the knee was torn and he was out for 276 days, has revealed in an interview with The Guardian, the most difficult moment, before of the 2014 World Cup, when a surgeon was about to end his sports career. It happened when he was a member of his previous club, Borussia Dortmund.
"That was definitely worse than my knee injury. I was out for 14 months, but the maddening thing was that no one really knew what kind of injury it was. I saw a surgeon and he wanted to put a big screw in my back that would not allow me to play. football at this level. So I was afraid I would not play again and I am very grateful that I found the right (surgeon). Of course I still have problems to deal with, but I feel good enough, "he explained to the British newspaper. the footballer who did not want to give details of the identity of the surgeon or the circumstances in which he visited.
That was the moment of greatest adversity in his career that taught him to face the difficulties that have come after. He acknowledges that due to the pandemic, he has had to face other, not so serious difficulties. The most recent derived from the problem of loneliness suffered during COVID-19: "This last year is the first time that nobody can be with me. At least football has been an incessant distraction and winning has softened the brutal overload of matches ".
Regarding his solidarity actions against COVID-19, he has assured that his inspiration is Larry Nance, NBA player for the Cleveland Cavaliers: "I looked at everything he is doing with his charity. I met him three years ago when he came to See us and I heard about all his projects to help people in Cleveland. I thought it was a great idea to do the same in Manchester. We raised enough money and in the next few days we will make an announcement about where it will go. It is an opportunity to contribute a little light on this pandemic ".
Photos from as.com