"Benzema, a guy who says that half of France is racist?"
France is divided around striker Deschamps still does not summon him and, although he still has support, he also sows more detractors every day.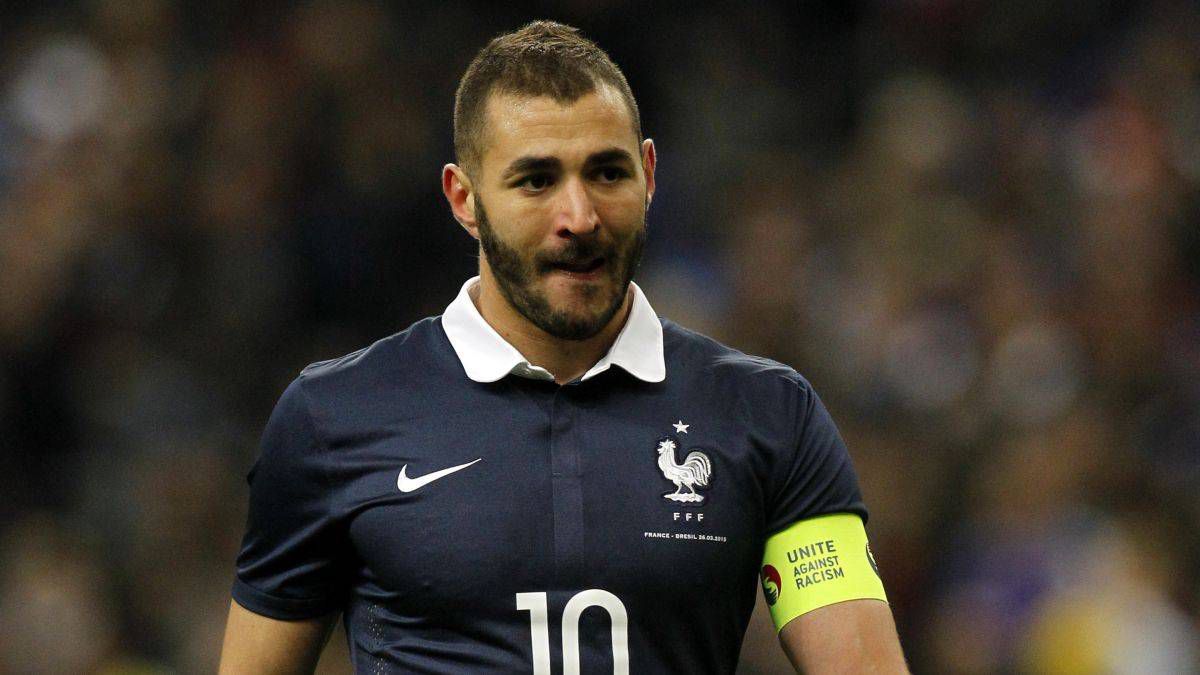 Karim Benzema remains out of the French national team. Since 2015, when the Valbuena case that affected the forward came to light, he has not worn his national team jersey again. However, it remains a very hot topic that is even more prominent during FIFA dates. In addition, Benzema's great moment in Madrid has caused him to have more followers every day who, on the contrary, criticize Didier Deschamps. The coach is running out of supports. Not only are he being blamed for not calling nine, but he is not liking the way he is dealing with such a sensitive issue either.The last one was at the press conference prior to the duel against Kazakhstan, in which a journalist asked him about the matter again. "Even here? I'm sure a French journalist must have told you to ask that ..." he commented with a laugh. His answer did not like anything to Johan Micoud, former player of the French team. "It just makes him laugh. I find it terrible not to see Benzema with France again. He doesn't make me laugh at all. I don't understand that he doesn't respond," he explained annoyed.
Although some appreciate that Deschamps does not get angry when asked about Karim, for Micoud it is normal: "Ah! Because he would also have to be upset when we ask him why the best French striker is not in the national team", he criticizes.
Among the supporters, the coach has found Vincent Moscato, former rugby player and collaborator of RMC, who was very angry with some words from the forward. "Are we going to give the national team shirt to a guy who has said that half of France is racist?" "Either he apologizes or he will not play with the national team again," he says.
With Noël Le Graet still as head of the French Federation, Deschamps will have absolute support. The top leader of French football has always trusted the coach who gave the country the second World Cup in its history.There is already a date for the trial: from October 20 to 22
In January it was reported from the Versailles Prosecutor's Office that Benzema would be tried in the Valbuena case. It was decided to reopen the procedure due to a series of events that could determine the guilt of the forward. The date on which the dress will take place is already known: from October 20 to 22. It should be remembered that, according to the French Court, the Madrid player could have incited Valbuena, at that time a teammate in the national team, to pay money to some blackmailers to prevent the dissemination of a sex video.

Photos from as.com