A genius of Fekir drives the European candidacy of Betis
The Frenchman made the difference in an even clash thanks to a masterful individual action at 1-0. Juanmi sentenced a worthy Levante.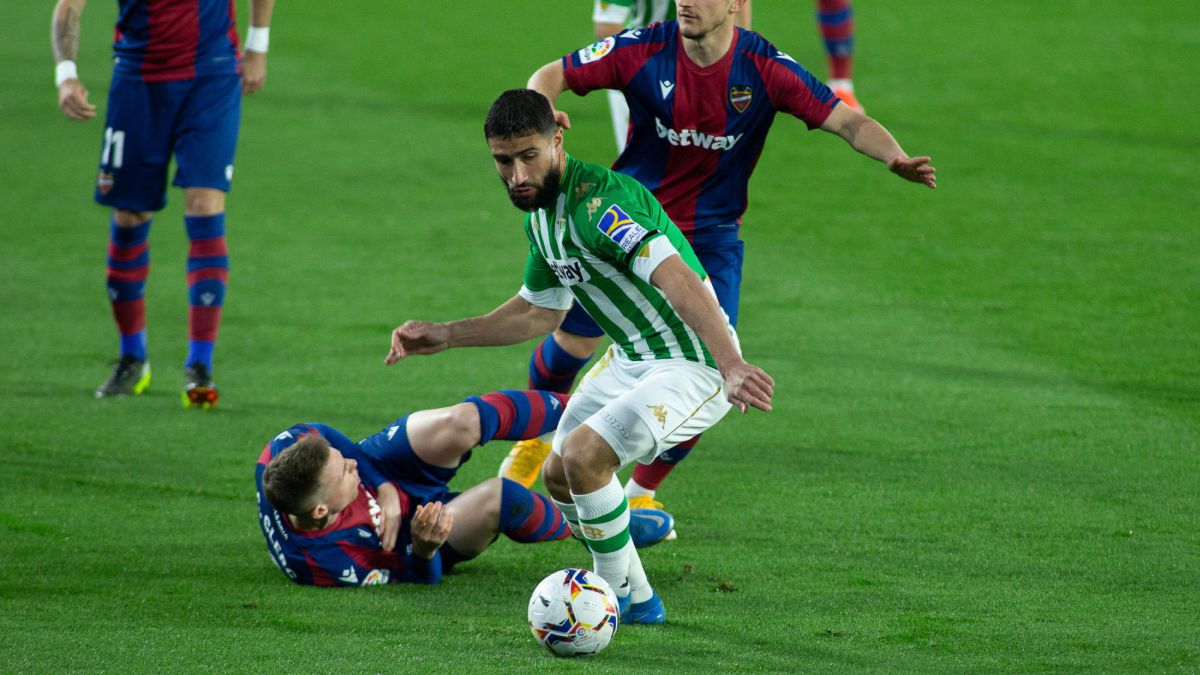 Nabil Fekir led Betis to victory over Levante to confirm the Verdiblancos' candidacy for Europe. The attacker sent a message to Didier Deschamps, who did not count on him this week for his plans for the French team, by unbalancing the balance in the second half with an individual play of many carats that knocked down the hopes of a Levante that had not been lower until that time. Fekir's stellar appearance changed everything: he launched Betis in that battle for Europe in which he already threatened Real Sociedad and minimized the hopes of Paco López's team.
The intentions of each team were captured very soon. Betis executed intense high pressure and Levante tried to dodge it by making vertiginous attacks towards spaces. De Frutos, incisive on his right side, beat Álex Moreno's back and was close to putting the first before five minutes. His shot went high before the gaze of Claudio Bravo. It was a clear visitor warning. The green-and-white answer came through Fekir and Álex Moreno, who found holes in Miramón's flank and ran into Aitor. There was not much brilliance on the pitch: Pellegrini was already glancing at his bench while Paco López drew up a plan to damage those appetizing spaces left by Víctor Ruiz and Álex Moreno.
After the break, Betis accelerated, minimizing the meters between Canales and Fekir. A connection between the two gave the Spaniard a good chance against Aitor, but his shot was not accurate. The passing of the minutes aroused more ambition in the Levant. Bardhi pulled the strings and De Frutos was already a nightmare for that left flank of Pellegrini's painting. But it was Fekir who undid the nothing. He turned before the Levantine pressure, signed an almost impossible obstacle course to enter the area and beat Aitor under. Everything changed in that minute 70. Paco López's men lowered their heads and from then on they turned their area into a zone of fear. Juanmi took advantage of it five minutes later by taking advantage of a rejection by Aitor against Mandi. Pellegrini found his way to glory again in the final stretch of the crash. There was time for Fekir to miss a clear chance and Levante practically threw in the towel. The candidate could with the candidate and Europe seems more real for Betis.
Photos from as.com