A barber leaves Joel Embiid and Ben Simmons without an All Star
Both players' personal groomers have tested positive for COVID in Philadelphia. Therefore, and according to the protocols, they have to remain in quarantine.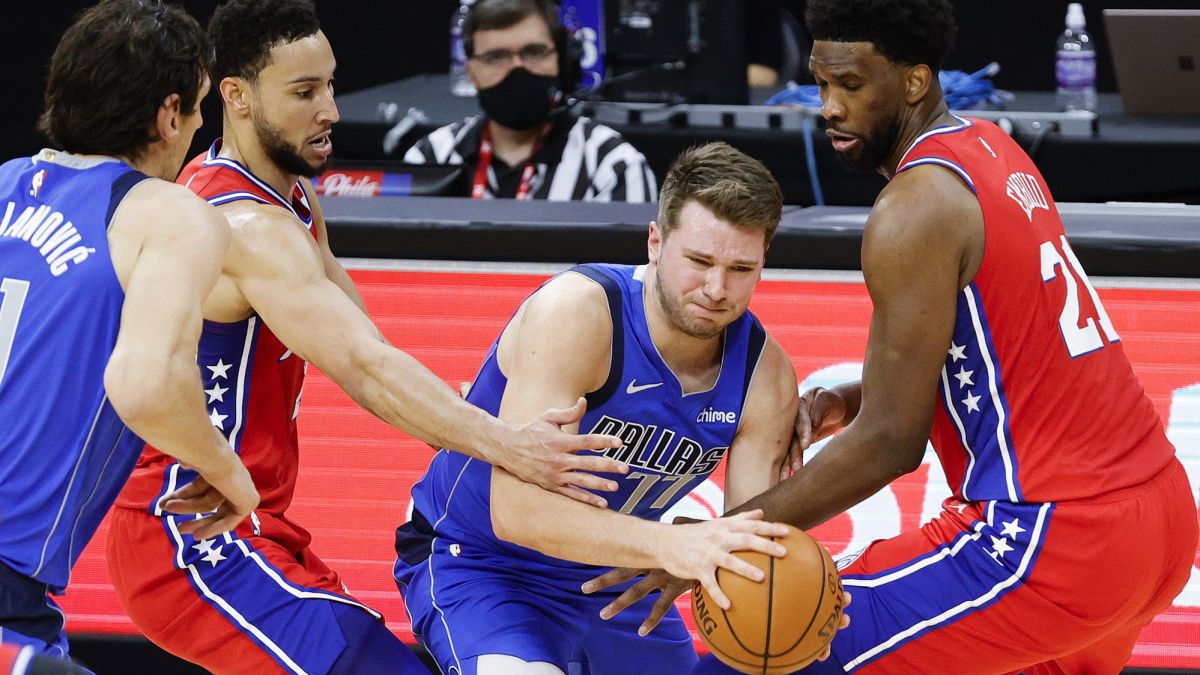 COVID-19 threatens the All-Star Party this morning (02:30 hours). The NBA decided to keep the All Star in a reduced format (a single day in which the skills and triples contests will be played before and the dunk, at halftime of the game). LeBron and Durant chose their teammates this Thursday, but there will be two last-minute casualties. As reported early in the afternoon by Shams Charania, Joel Embiid and Ben Simmons' personal hairdresser in Philadelphia had tested positive for coronavirus. Both players were waiting for a test to support the professional, to confirm that he had been infected. Shortly after it was known that this test had also been positive, the NBA announced that both players will not be in the All-Star Game.
Following established protocols, Embiid and Simmons flew to Atlanta in a private plane and have had no contact with any of their teammates at the All Star Game. Simmons was one of the alternates for Team LeBron, while Joel Embiid had been chosen as Durant's starter. Therefore, teams will be left with eleven members each.
The format of the All Star
The one in Atlanta will be a smaller format due to the pandemic, but it will keep the revolutionary elam ending tested with success last year in Chicago. The first three quarters will start 0-0 and the winner of each one wins a financial prize for a local NGO. Before the last quarter, the scores of the other three are added and a number of points is added to the highest figure (24, in tribute to Kobe Bryant). And it is played without a time limit until one of the teams reaches that number that gives victory.

Photos from as.com