1x1 Madrid: no prize for a giant Tavares and an active Deck
The Cape Verdean improved after the break and the Argentine finished with 17 points. Alocen started very well, but lost too many balls (5). Good minutes from Alberto Abalde.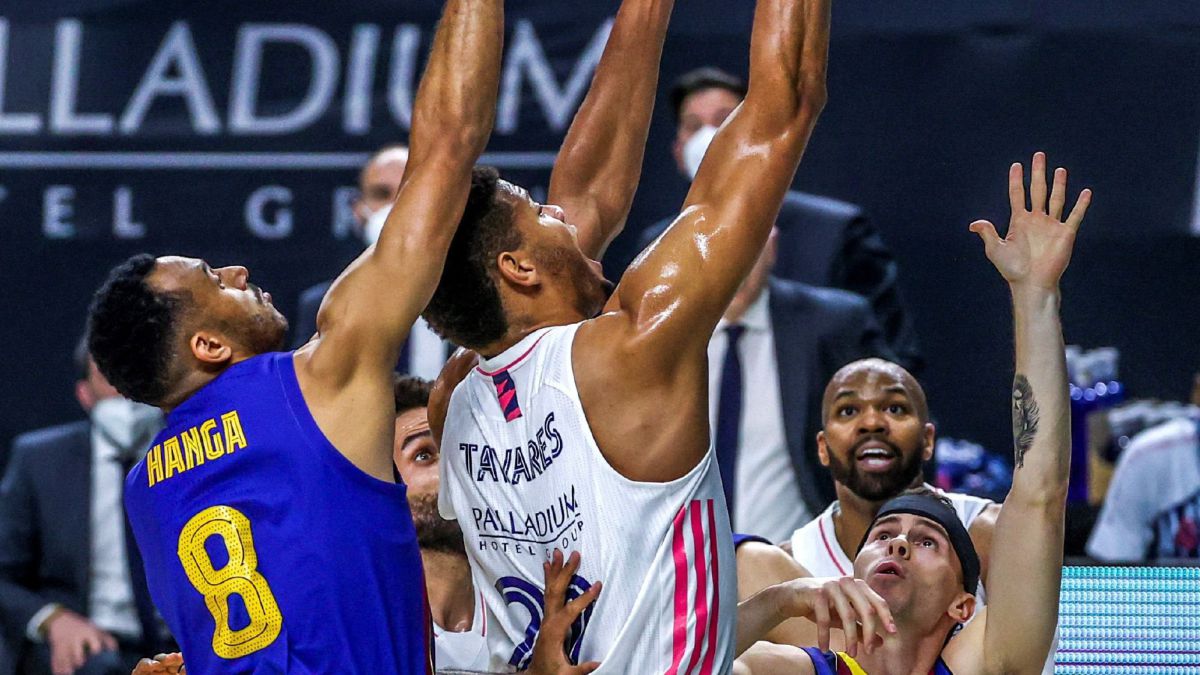 Fabien Causeur (passed, 2 rating). He opened the second quarter with a triple, but did not play much: 8:32 minutes on the court. Surprising that he missed both free throws he tried.
Alberto Abalde (good, valuation 9). The best in the first part. The Galician had a few days with little prominence, but he did very well in the Classic: 8 points without failure in the triple (2/2). With Laprovittola and Alocén on the bench, he had base minutes. He finished with 11 points and 4 assists.
Alex Tyus (good, rating 6). Holder, he was seen more comfortable and active than in other games. The center was injured before the break on a counterattack, in which he tripped over his own foot. Played no more.
Nico Laprovittola (Pass, Rating 5). Discreet match. A triple (and no assist) in the first half. He distributed only one assist in the entire game.
Felipe Reyes. Did not play.
Carlos Alocén (approved, 5 rating). The great architect of Madrid's comeback at the start of the game: 6 of the first 10 points of the white team carried his signature. The point guard lost too many balls (in the third quarter, three in five minutes, five in total). Laso sat him down and did not play again.
Gabriel Deck (outstanding, rating 15). Little by little it was toned down. He missed his first shots, but went to rest with 6 points (a triple and 2 + 1) and scored another two goals in the third quarter. Very attentive to Nick Calathes and the player who tried the most at the end (he finished with 17 points).
Usman Garuba (Pass, Rating 2). He came out very motivated: he had already captured two offensive rebounds in just 34 seconds. But it was soon loaded with faults. In the third quarter he committed the fourth (he had only played 4 minutes by then).
Jaycee Carroll (Pass, Rating 4). He did not play in the first half, but in the second he came out and Madrid looked for him after blocking. He finished with 5 points, but with 2/5 in field goals (1/3 in triples) .
Walter Tavares (outstanding, 29 valuation). At first he suffered against a more open Barça (3 losses in the first half), but dominated the rebound with Oriola as a dance partner (seven rebounds in the third quarter, eleven in total). Madrid's first advantage came after his only basket in the first half (14-13) and after the break he did much more damage (13 points for 16) .
Trey Thompkins (Fail, -1 rating). He went to rest without having scored any points and without having thrown three. He closed the match with his private account at zero and two errors in the triple.
Jeff Taylor (Pass, Rating 3). Correct in the first part and more focused on defensive tasks in the second. Did not capture any bounces.
Photos from as.com