Zorc: "Haaland can't, doesn't want to and won't change clubs"
The BVB sporting director downplays the words of Raiola, the forward's agent, in which he affirms that there are ten teams behind the Norwegian.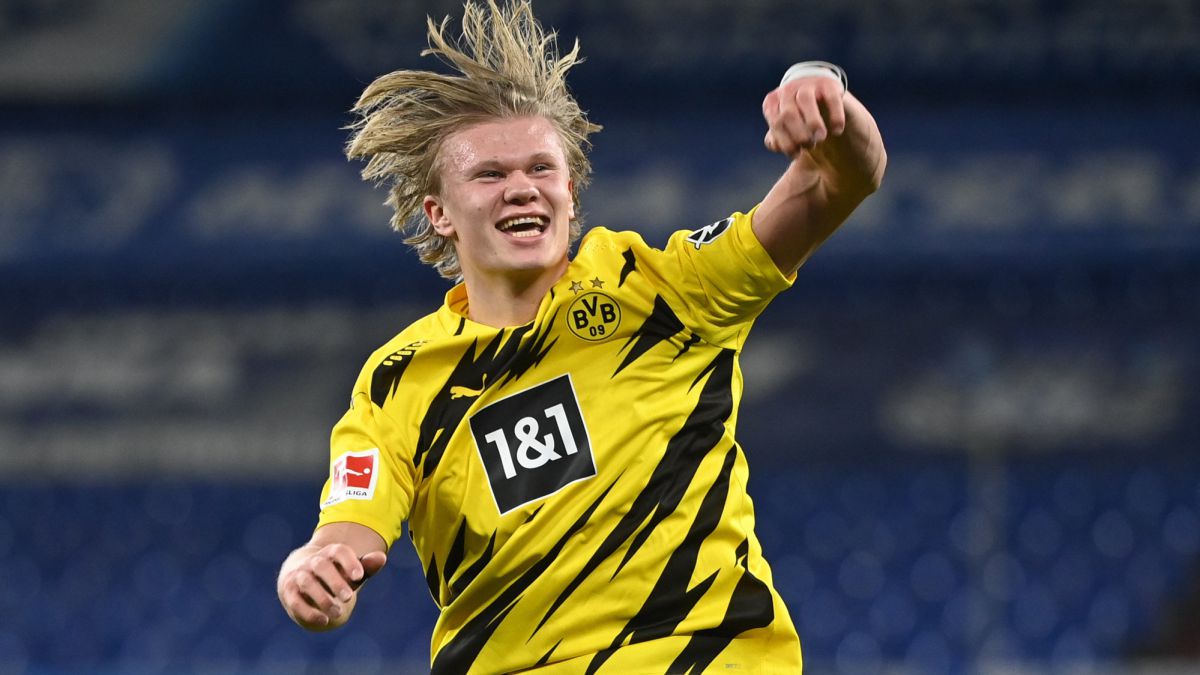 Michael Zorc, Borussia Dortmund sports director and club history, responded to the words of Mino Raiola, Erling Halaand's agent. The representative of the Norwegian indicated in the BBC that there are "a maximum of ten teams" willing to take the battering ram in Europe (four of them from England). Zorc responded by assuring him that "Haaland cannot, does not want to and will not change clubs" because, according to him, there is no better institution than the German for the forward.
The BVB legend respects Raiola's words, as published by the Kicker newspaper: "It doesn't bother me at all. I don't think they caused a stir either. They were completely normal statements. There's no bad vibes at all."
The club's third all-time top scorer is proud of Haaland's great form: "We are happy to have Erling here, that he has scored more in the last few games and has proven his worth for us. He still has a contract with BVB until 2024 ". Zorc is totally optimistic about the continuity of his star. "I can only say that we continue to count on him. I also believe that he does not feel uncomfortable here in Dortmund, on the contrary," he says.
Is there a possibility of sale if Borussia Dortmund do not qualify for the Champions League next season? Zorc makes it clear that this point would not influence Haaland's decision or the club's decision at all: "We assume that in the end we will achieve our goal of qualifying for the Champions League. I have no doubt about this and whatever happened, Erling would continue. with us ".
Borussia Dortmund currently occupies sixth place in the Bundesliga (outside of Europe) and on Saturday they have the opportunity to extend the winning streak after the win against Schalke 04 last matchday. Haaland is in a state of grace: he has accumulated two doubles against the mining team, in the league, and Sevilla, in the Champions League. With 28 goals in 25 games played this season, his voracity seems to have no limits.
Photos from as.com