Zalgiris Kaunas, a rival to forget about the Cup
Jasikevicius asks to turn the page on the cupbearer's success and focus on the Euroleague in order to continue being the leaders of the competition.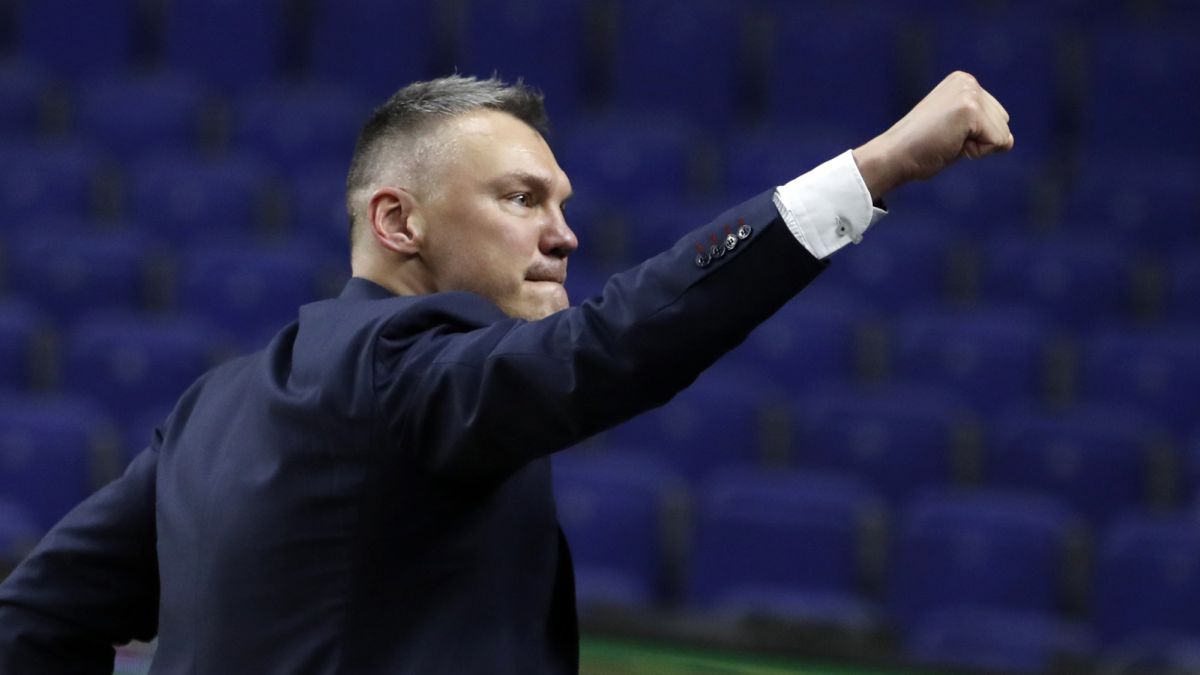 It will be Zalgiris Kaunas, the last team as a player and first as coach of Jasikevicius, the rival in charge of examining Barça's excellent moment (follow the game live on AS.com). Not a week after winning the Copa del Rey, they meet the Lithuanian team today at the Palau (9pm) to remain leaders in Europe and extend the party that started on Sunday in Madrid. A success, that of the Cup, of which Jasikevicius already wants to turn the page: "We have to forget and focus on Zalgiris. They are one of the best teams in the competition." The warning is clear.
They know at Barça that it will not be a simple game at all, as they never are in the Euroleague, against a rival who aspires to get into the top eight. A rival with numbers very similar to those of Anadolus Efes, Barça's last rival, who was the first team capable of beating Barça in 2021. In addition, Zalgiris has also come from winning the Cup.
Already in Lithuania tonight's rival posed problems for Barça, who had to work hard to win the game (62-73). Good Barça defense was key in that match, as the Lithuanian team is one of those with the best shooting percentage in the entire Euroleague. Something that Barça should watch out for, but not fear: Jasikevicius's team forms one of the best defenses in Europe, leaving their rivals well below their scoring averages. Physical strength will also be important: "In Kaunas it was a very tough game. I hope for a game like this and play better in attack. Their defensive pressure made us lose more than 20 balls, we couldn't develop our game," the coach commented in the preview from Barça
For tonight's game, Barça still doubts Westermann, the Cup final ended, and Claver was dropped. The Spanish player has already been exercising with the group since last week, so the return to the games is imminent. A good reinforcement for a team that already has one of the best squads in the competition. Calathes, Higgins, Mirotic or Abrines will be available to their coach today, so Barça has enough resources to face any rival.
Despite their theoretical superiority, Barça players should be especially attentive to Grigonis and Lauvergne, Zalgiris' two best players on the offensive side. The first, averages practically 15 points per game with shooting percentages above fifty percent.

Photos from as.com