Yellow alert in Girona's midfield
Cristoforo, Monchu and Aday are one yellow away from suspension. This Saturday, the rojiblancos visit Mirandés in a key duel for the playoff.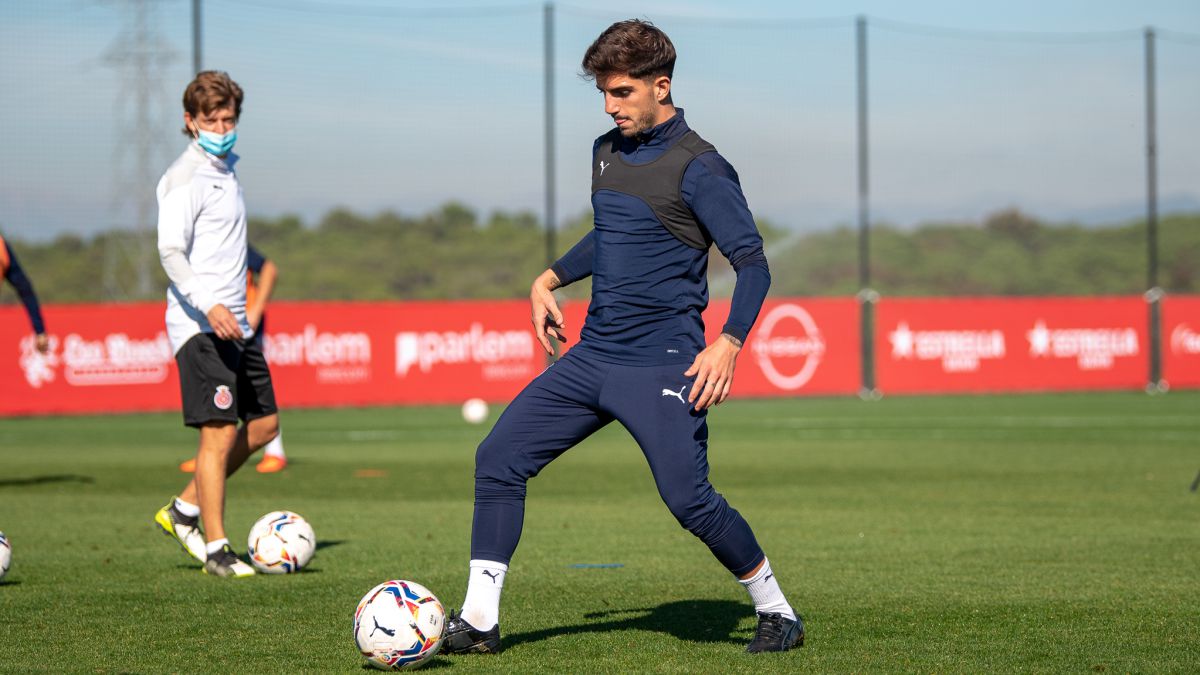 The Girona is not in a position to take its foot off the gas. The rojiblanco team, who have two defeats in a row (Mallorca and Leganés), glimpse the playoff spots seven points away and this Saturday they visit Mirandés. This is a key duel in the fight to hunt down the top six finishers, and it is that Miranda de Ebro's team, eighth, has three points more than the rojiblancos. Failure is not allowed for Girona and hence it will not be able to speculate. Of course, there are three players who will have to be careful because they are only one yellow away from completing the cycle: Cristóforo, Aday and Monchu.
The yellow alert has been installed in the midfield of Girona and if Cristóforo, Aday or Mochu see a card against Mirandés they will be lowered on Sunday 21 against Castellón in Montilivi. Francisco is clear that none of his players can lower their competitive level and they have already verified more than once that they play without thinking that they are one yellow away from missing a game due to suspension. The moment Girona is going through is delicate because a new defeat could place it closer to the relegation places than to the playoffs and this would cause nerves and doubts to begin to settle in Montilivi. The coach hopes to reverse the situation and, in addition, has in mind to give Cristóforo, Aday and Monchu the title against Mirandés.
It is true that the three warned players are all from the center of the field, but Francisco manages alternatives. Without going any further, for the positions that Cristóforo and Monchu occupy, Gumbau and the players with a subsidiary file Ibrahima Kebe and Ramón Terrats are waiting for their moment. Precisely the latter will already appear in the call for this Saturday after overcoming COVID-19 and will be the main novelty.
Photos from as.com