World giant: Burgos, champion of the Intercontinental
Hereda San Pablo defeats Argentine Quimsa in the final. Vitor Benite was named MVP: 19 points (5/8 in triples). Second title for the club.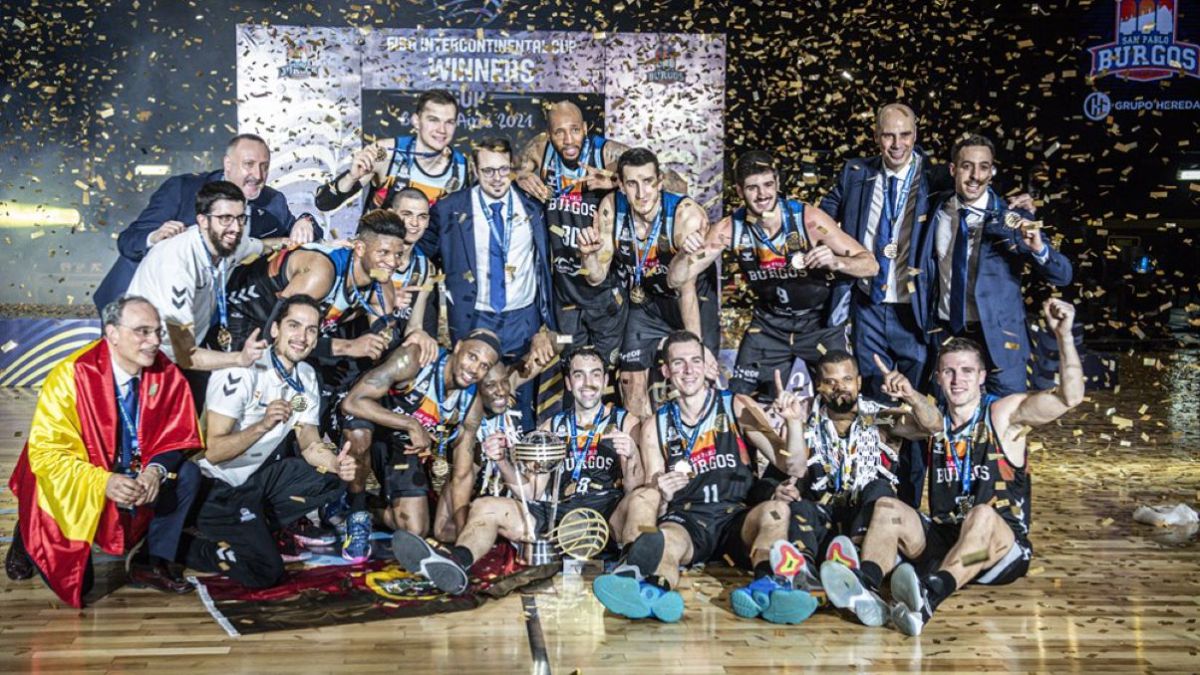 EI Hereda San Pablo Burgos has done it again. And it's still surprising no matter how much you've made a habit of dominating international finals. First, in October, it was the FIBA Champions at the legendary OAKA and against host AEK; and yesterday, in Buenos Aires (Argentina), he won the Intercontinental, the first in his history four years after being promoted to the Endesa League and six since he replaced Tizona in LEB Oro (2015). Burgos Cathedral looks a little more beautiful today thanks to the greatness of Joan Peñarroya and his boys. It is the second consecutive Intercontinental for Spanish basketball that leads the list with nine.
And he did it after beating Quimsa, who sank after the first quarter and then straightened up and put fear in his body in the final stretch. The leader of the Argentine League (22 victories behind him in 26 games) fell apart like a sugar between the first and second periods, when Thad McFadden and Vitor Benite said enough. From 20-23 to 20-36 all the points were his: 8 from the American (14 at halftime, 16 at the end) and 5 from the Brazilian (11 and 19 total), who already has two Intercontinentals in his backpack and the MVP of this final.From tranquility to nerves
A cannon shot that was also forged from defense, made of iron and active, which left the Fusion dry during those six minutes of takeoff (from 8 to 14), Cook's masterclass in directing and pass (5 assists in 9 minutes) and the good hand from the perimeter in 20 minutes: 8/15 with a flawless 3/3 from Benite. The Argentines, on the other hand, were drowning from the perimeter, with only 3 hits of 19 attempts. Too much weight on the ankles and the score at halftime reflected it: 32-56 for the 12-31 part of the second quarter.
The checkmate was a fact, as long as San Pablo did not boycott himself ... And he insisted on doing it. So much so that he came close to throwing away all the work he had done. The last 20 minutes were an ordeal. Second by second, Quimsa grew hand in hand with an extraordinary Brandon Robinson: he scored 13 of his team's 23 goals in the third quarter. And those of Sebastián González gave a good bite to a difference that was reduced to ten (57-67) at the beginning of the last period. The Hereda began to shake and nothing entered. Many shots, many misses, and the intensity at the back plummeted until he felt his rival biting his ankles (70-75, min. 38). Finally, everything was a scare and Burgos is world champion.
Photos from as.com