Willy: "Zion is an animal but I hit another beast, Adams"
The Spanish pivot of the Pelicans went through the FEB and Finetwork Timeout program: "There is no better college or university than to play with the National Team."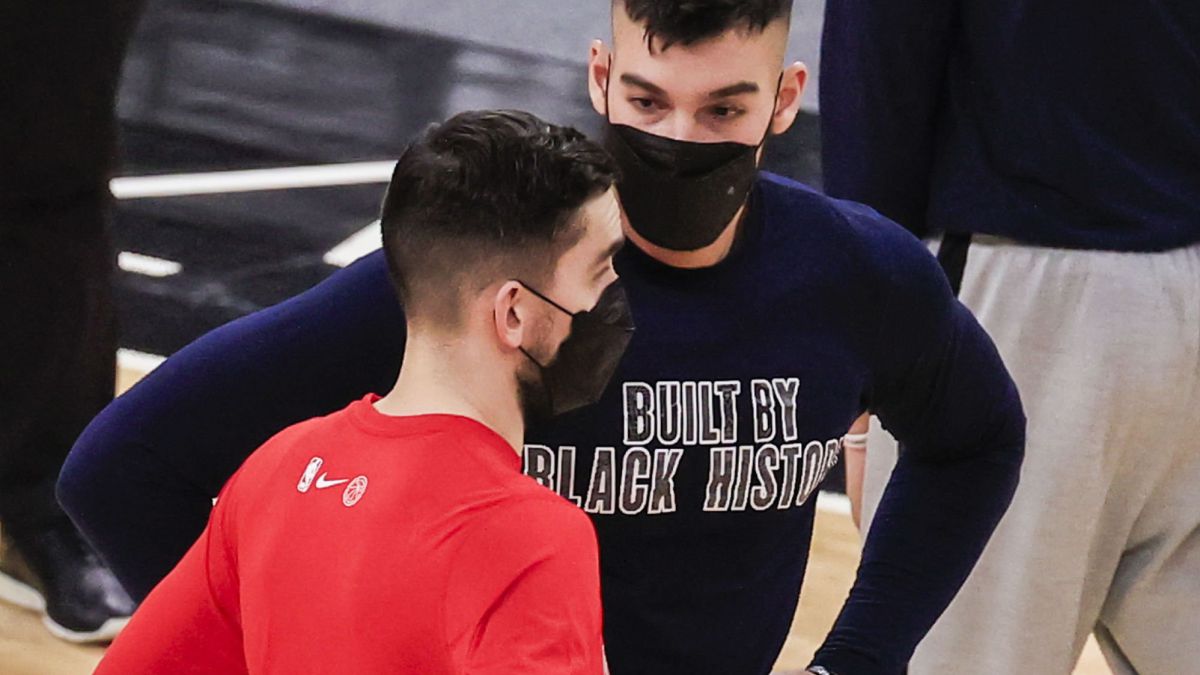 February has been a good month for Willy Hernangómez. The Madrid center (26 years old) has broken into the New Orleans Pelicans rotation after a very difficult start to the season in which he barely stepped onto the track. The Louisiana franchise is his third NBA team he arrived in 2016. After a promising start with the Knicks, he was traded to Charlotte Hornets, where he had no luck. This season is very important in his desire to make a place in the American League.
In February, Willy averaged more than 20 minutes on the court with 7.3 points and 6.4 rebounds per game. With Steven Adams as a clear starting center, the Spaniard is winning the pulse of first substitute to Jaxson Hayes, number 8 in the 2019 draft. Four times medalist with the National Team (the last one in the 2019 World Cup in which Spain was gold) , with which he has played 61 games in the absolute category, Willy has gone through the Timeout program sponsored by Finetwork, sponsoring partner of the Spanish Federation (FEB), and presented by Atiga Suleiman and Oriol Tres.
Willy fondly remembers the World Cup in China in which Spain was proclaimed champion although it did not arrive as one of the great favorites this time: "I have very recent memories of the 2019 World Cup. Having achieved something so special with Spain was incredible . We were all very excited to continue with the streak we had been on. It was a shame that last year the Games could not be held. All the players are looking forward to getting back together, seeing each other and competing. We have a WhatsApp group in which we talk almost daily. The 2019 World Cup marked a before and after in my career as a National Team player. It was a tournament that made me mature a lot and learn ".
For the pivot, playing with the National Team continues to be a unique experience: "Since you are little and you are in the lower categories, you realize that everything comes very quickly and you don't have time to enjoy it. When time goes by and you live all kinds of experiences, these make you be a better player and a better person and, above all, be prepared for all kinds of situations. There is no better college or university than playing for the National Team ".
Willy has also spoken, of course, of his season with the Pelicans in a course marked by the pandemic and sanitary restrictions: "It is a very rare year for everyone. It is as if the players and members of the team staff were confined." That is why he has not yet been able to enjoy a city like New Orleans to the fullest: "In preseason we could go to restaurants and it is the city where people eat the best of the ones I have lived in the United States. moved. When everything happens it will be a lot of fun to play here ".
About his Pelicans, for now very irregular, he is optimistic: "It was a matter of time before we finally hit the button. We needed time to get to know each other better and for the chemistry to improve. Every game we are more loose. We are on a good line. We are a very talented who works hard and that, without a doubt, the results will come ". And, of course, he also explained what it is like to work with Zion Williamson every day: "It is impressive to see an animal like Zion. He is a player who is not very tall but is very strong, very explosive. I hit another beast, Steven Adams, and Zion left it to Melli and the other power forwards ... Zion is incredible, he's a hard worker, he studies the game a lot, watches videos every day ... and he's still very young, he's a kid, a lot of fun , I have a great time playing with him ".
Photos from as.com