Williams: "I was being insulted for being a woman and my father's daughter"
"Anyone who criticized that I took over from Frank at Williams, they forget the importance of family," says Claire Williams.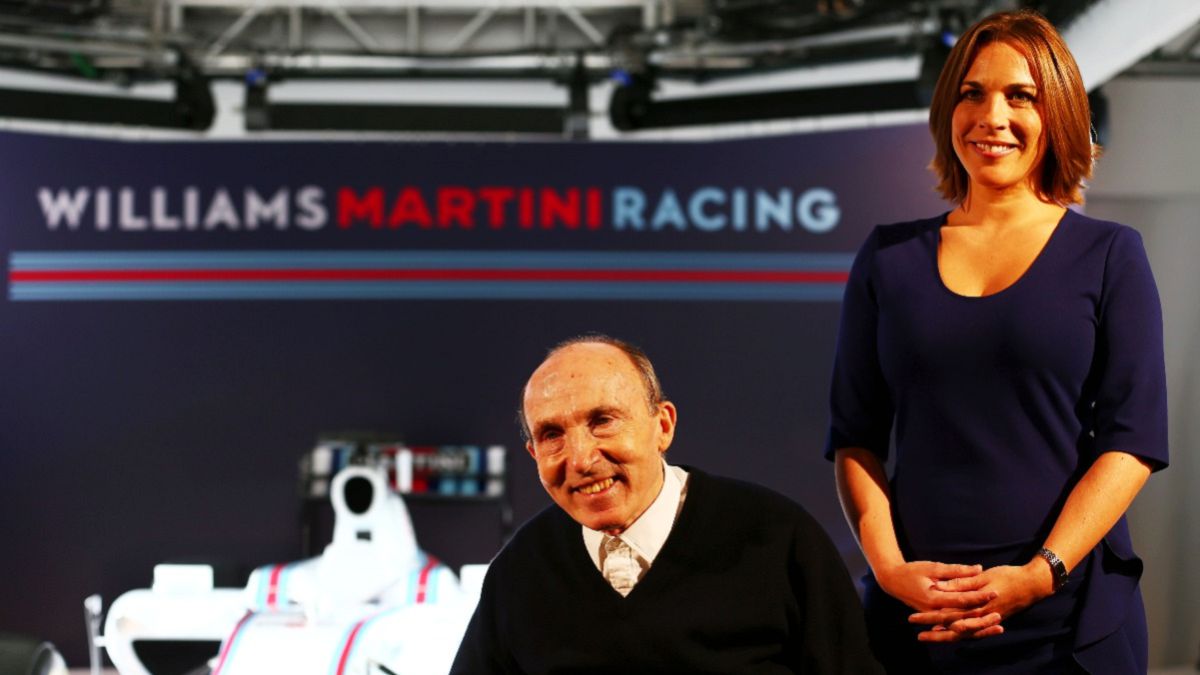 Friday, August 21, 2020, was not just any day in the Formula 1 World Championship. More than four decades after founding Williams Grand Prix Engineering with Patrick Head, the Williams family announced that the strategic review plan that they had begun at the end May to return the team to the front of the Great Circus had come to an end with the sale of the team to Dorilton Capital.
An agreement that put an end to Claire Williams' career as the head of Grove's formation. Seven irregular seasons where British cars went from leading the middle zone and being regular visitors to the podiums at the beginning of the hybrid era, to closing the grid without having any chance of fighting for the points the last three years, which the political scientist of Berkshire recalls in 'The Spectactor' magazine.
"I would have been happy working for 20 years as a press officer at Williams"
"The last three years have been incredibly difficult. But there have been extenuating circumstances that explain why we ended up here since I took office. They forget that when I took office in 2013 , I inherited a team that the three previous seasons had finished ninth, eighth and ninth. When I had been in the team for nine months, I managed to return it to third place in the championship two seasons in a row. And then there were two fifth places. Not bad for a team that has always had a lot fewer staff, a lot fewer resources and a lot less money than the teams we were fighting against. The front of the grid spending $ 500 million against our $ 120 million budget. And that's not a level playing field from the beginning and therefore it is very difficult to try to compete like that. When you are in that situation it is difficult to work your way back. We also had some other difficulties internal with staff. We were all fighting these very technical and very complex regulations that were getting more and more complex season after season that we were struggling with and didn't understand at Williams, "says Claire.
Similarly, Williams reveals that macho comments such as 'Williams is wrong because a woman directs her' or 'She is only here because she is Frank's daughter, throw her out of here' were a constant on her social networks, although she states that Anyone who made these notes doesn't understand the importance of family: "We got a lot of support during the first few years. But afterwards, I think people started to turn a little against me especially. And rightly so: I was the boss. But You make certain decisions because you think they are the right ones, and sometimes they don't turn out the way you want, that's what happened to me. Obviously, I have received a lot of criticism for it. I have been examined. social media. But I didn't hear any of that. That would suck me a lot of energy and I had to focus on the team, on showing everyone that I could do it. What came up the most was: 'Williams is wrong because a woman runs it.' And there was also: 'It's only here Oh, because she's Frank's daughter, throw her out of here. ' I know there have been many of those. I don't care what people think or write about when they've never been in my place and don't know the truth. They can throw all the mud they want on me, it doesn't stick to me. If you want to accuse me of that, do so. I was my father's daughter and that was one of the reasons I was at work, because we are a family team and the Williams people wanted the next generation of Williams to come in and lead the team and for the family to follow. involved. That was the point. So anyone who criticizes the fact that I replaced my father simply does not fully understand the importance of the family and the next generations. I was there for another 20 years or so. I always did what I was asked to do and would have been happy working for 20 years as a press officer at Williams. It was a great place to work. It was a great privilege. I enjoyed every minute of this stage ".
"In F1, if you're in trouble, you have to be able to spend money to get out of it"
Claire Williams says that the team's financial problems began when the competition made the decision to reduce the list of components that a team must manufacture itself : "The list of parts listed, which are the parts that you have to make yourself, which are what define you as an independent team, has been increasingly diluted. Teams that took less time than us, that didn't have our resources , they were able to buy those parts from a much more powerful team on the grid, making them much more successful as a whole in a short space of time. All of these kinds of things just conspired to send Williams to the end of the grid. And once you're there, obviously you get less prize money, you have less interest from sponsors and therefore you get an even smaller budget. And in Formula 1, if you are in trouble , you have to be able to spend money to get out of them ".
Finally, Williams' former deputy director states that the loss of ROK Drinks as title sponsor and the coronavirus pandemic were two heavy blows that accelerated negotiations with Mike O'Driscoll's company: "And then 2020 came. Early in the year Lastly, we thought we had rounded a curve. Then we had the problems that we had with our main sponsorship, which took a lot of money out of our budget. And then the pandemic came. It was like, 'Oh my God, really? ' We just got through these two difficult years, we think we've rounded the curve, we have the team back where we want it to be, we feel like we're making progress, and we did, we were a second, a second and a half faster by a lot of circuits in 2020 after a lot of hard work and that shows we were taking steps forward, but those last two stones on the road really killed us. I think I could have done it if they had given me more time and had the money. But we couldn't afford to have a big sponsor or an automaker that made $ 100 million into the team year after year. "

Photos from as.com