"Bale? When the Real Madrid fans look back, they will see what an idiot he has been"
Barnett, Bale's agent, criticizes the Madrid fans in an interview on 'Goal', and assures that he does not know if he will return to Madrid: "You must ask Mr. Zidane if he loves him, although I don't think so"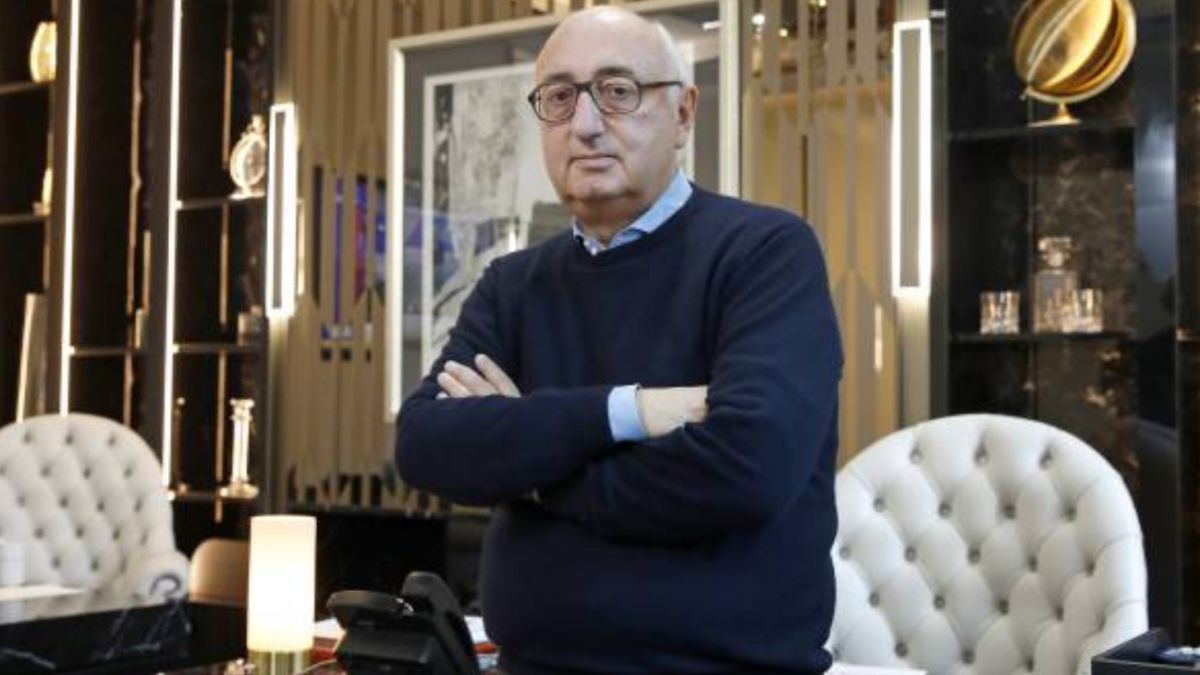 Jonathan Barnett, agent of Gareth Bale and Eduardo Camavinga, has granted an interview to Goal in which he reviews the current situation of the Welshman, his relationship with Mourinho and Zidane, his technicians, and in which he assures that he maintains contact with his teammates in Real Madrid: "Yes, of course it is related. If you watch Real Madrid games? I don't know, but I'm sure it does. At least some of them, because it is not easy: he is always playing and traveling. He still loves Madrid, he has no problems with the club, it is a wonderful club. "
Relationship between Gareth and Mourinho: "Gareth is doing well in London. I rate him a 9 personally, and professionally, a 5 or 6. There is no problem between Mourinho and him. It is the journalists who create the problems, but there are none among them. The criticism for the post? Mourinho has the right to say his opinion, he can say what he wants. Gareth doesn't care, he knows his own opinion and speaks for him. What if he plays little? You have to ask Mr. Mourinho. We also hope that he will play more, but things have not gone like this, although the team has not done very well either. There are many things ... But they get along. They talk every day… ".
Relationship with Real Madrid: "I haven't talked to anyone from Real Madrid in these months about Gareth. I have a very good relationship with them (for Madrid). I think over time people will realize how important Bale has been for Real Madrid, how badly the fans treated him when they should thank him every day of his life for what he has achieved for the club. It's a ridiculous situation that Real Madrid should be ashamed of. What could you do to improve your relationship with the fans? Nothing. He speaks in the field. He is a footballer, that is his responsibility. Your responsibility is not to be friends with the fans. He did everything correctly on the pitch and was incredibly good with the club. He never said anything bad and won a lot of things; several of the great goals in the history of Real Madrid are from Gareth, so I think when you look back you will see how idiotic they have been with him. "
Relationship with Zidane: "His return to Madrid would not be a problem. They have to decide if they need him back, if he can play for Madrid and all that. But I sense that you should ask Mr. Zidane if he loves him, although I don't think so. What will Zidane think? I do not know. The truth is that I don't know if they said goodbye. I didn't even bother to ask him, it's something I didn't even think to ask (Bale) .
Media Relations: "I don't have to say anything about him (Gareth). I think he let them (the press) meet him personally. But some journalists from some newspapers should do their job better, do more research, find out what is correct and not what they think is correct. Sports journalists for some newspapers, not all, are very limited and need improvement. You are probably very good, but I can speak for Gareth that the standards of journalism regarding him are very poor. The best English press? No much but yes. You can get to know him better and do more research to tell the truth. Gareth is not interested in talking to the press in Madrid. "
Photos from as.com