What happened to Asier del Horno?
The Basque player played for most of his career in the Spanish League. Mourinho bet on him, being one of the first Spaniards in the Premier League.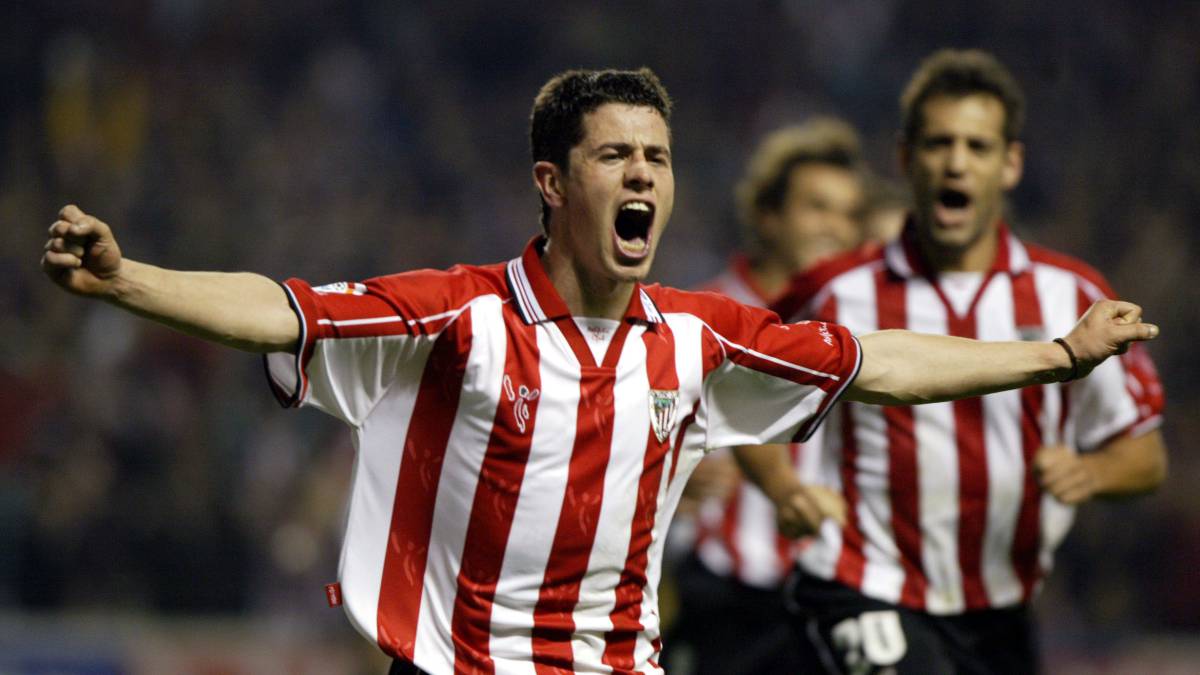 Tonight (9:00 p.m.), Athletic and Levante face a historic appointment for both in the Cup semifinals. Marcelino's men arrive launched after their arrival, they already have a title this season and want to aspire to a new final when they have not played still the former. For Levante, with less experience in these phases, the appointment is unmissable and against a rival they will try to leave behind. The new rojiblanco coach knows the way to the Cup (he did it with Valencia) and is trying to succeed in Bilbao. That is what our protagonist today, Asier del Horno, who would later also pass through Levante, achieved before hanging up his boots. A bullet in the band Asier Del Horno (Barakaldo, January 19, 1981) was one of the most promising full-backs in Spanish football in the 2000s. Gallarta's bullet, as it was nicknamed, never reached the highest level. expected of him due to several serious injuries that did not allow him to achieve the desired continuity. Athletic, Chelsea, Valencia, Valladolid and Levante were the teams he went through until he hung up his boots and was able to dedicate himself to one of his great passions, Basque pelota.
Del Horno started at Gallarta, where he stood out enough to become part of the lower categories of Athletic Club. Barakaldo's was climbing through the lower ranks of the lions until he reached the first team, with which he would debut on September 9, 2000 against Deportivo de la Coruña. In his first season, Del Horno participated as a rotation player, refreshing the regular starters and only leaving the game four times. Although he was an offensive side, his first goal was late in coming until 2002 and against one of his favorite rivals, Real Madrid.
Del Horno became a nightmare for the whites every time they had to face Athletic, reaching five goals in the seven games he played with the rojiblanca against Real Madrid. The defender became a specialist in annoying the Madrid defense afternoons and showing the resources of a good striker: head goals of 9 pure and another in a 4-2 in San Mamés with cut and subsequent definition with a pipe to Casillas. Major Words. 2002/03 was the season of his confirmation as a starter and two later came his departure from San Mamés. It was the summer of 2005 when Jose Mourinho was planning his second season at Chelsea and Del Horno was on his wanted list. The Portuguese had Ashley Cole as a priority, but before his refusal, he put 12 million (from Roman Abramovich) on the Athletic table to take Galarreta's bullet to London, which at that time was already international with Spain. "Asier is an exceptional international player who will add an extra quality to the squad in a position that we needed to reinforce," said the Setubal player in his presentation.His time at Chelsea was less fruitful than expected. Only one season in which he did not give the expected performance due to injuries and he did not manage to be completely comfortable in London. Only one goal and 34 games later, leaving for the memory a hard encounter with Leo Messi in the knockout stages of the Champions League. Del Horno went from Stamford Bridge to Mestalla leaving 8 million in Roman Abramovich's box. At Valencia he continued to suffer long-term injuries that kept him in dry dock continuously. The first, as soon as she started, extended her debut with the elastic ché until March. The player did not find accommodation on the shore of the Turia and made several assignments: he returned to Athletic, Valladolid and Levante. With the granotas he would return to a good level and decided to end his career in their ranks. After a year on loan from Valencia, he would go free to Levante, where he would hang up his boots. He stayed at the gates of the World Cup in Germany After an early elimination in the 2004 European Championship in Portugal, Spain faced the World Cup event in Germany this time without much illusions, although with a good team. Raúl, Villa, Puyol… and, among others, Asier Del Horno. The Basque was on the list but a disinsertion between the calf and the Achilles tendon of the left leg in a previous training session ended his World Cup hopes. Pernía was his substitute in a World Cup that ended in the eighth with Zidane's France as executioner. Before, he became international up to 10 times, scoring two goals. Hospitality and his hobby: ball At present, Asier Del Horno runs a hotel business as well as dedicating himself to one of his hobbies: Basque pelota. The ex-player is now an amateur baseball player, a sport he previously practiced when he was a youth. At first he devoted himself to the most common variant, the ball-hand and now it seems that he has opted for the paddle mode. As Joe Cole, his teammate at Chelsea explained, recently, Asier del Horno was already interested in the hotel business and he liked to enjoy himself with his teammates. The Englishman left an anecdote to remember in relation to an Artic Monkeys concert that Asier was going to attend with him and Wright-Phillips being a newcomer but who ended up skipping.
"I remember I invited him to an Artic Monkeys concert where he was going to go with Wright Phillips after a game because he had one more ticket. He spoke almost no English and he said:" Yes, I'm going with you. " We drove to Bournemouth to see them and he didn't know who they were. We got to a bar and there I left him talking to several fans. I promise you, he hardly knew English but he was talking to them for about two or three hours. After the concert we stopped by him and he was very happy. He loved to be with people ", narrated the English winger.
Photos from as.com