What happened to the 'magnificent 7' that Tottenham signed with the sale of Bale?
When Madrid paid 101 million euros for the Welshman, the Spurs reinvested that money in seven players: Soldado, Eriksen, Lamela, Paulinho ...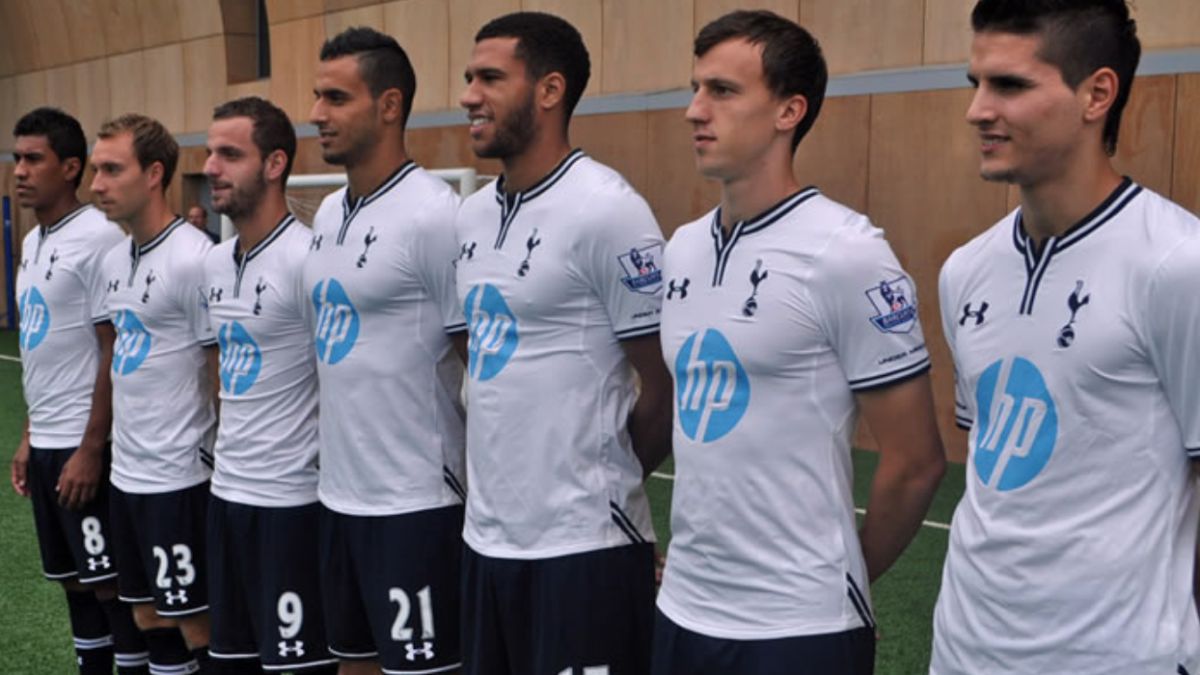 I'm sure more than one is already humming Elmer Bernstein's magnificent soundtrack. Older moviegoers will have in mind Charles Bronson, Steve McQueen, James Coburn and company, the original seven magnificent. The newest will have thought of Denzel Washington, Chris Pratt or Ethan Hawke, in the 2016 version. However, the most football fans and, above all, Tottenham fans, their memory will have taken them to the summer of 2013, when Gareth Bale left London on the way to Madrid, leaving 101 million euros in the club's coffers that would be reinvested in its private 'Magnificent Seven', its seven magnificent individuals.
In order of price, the protagonists of this story are Roberto Soldado (€ 30 million, from Valencia), Erik Lamela (€ 30 million, Roma), Paulinho (€ 20 million, Corinthians), Christian Eriksen (€ 14 million, Ajax), Étienne Capoue (€ 11 million, Toulouse), Vlad Chiriches (€ 9.5 million, Steaua Bucharest) and Nacer Chadli (€ 8 million, Twente). The English press did not take long to label them, due to the coincidence of the number and the hopes they brought with them. That summer market, the Spurs ended up with a positive economic balance, invested 122.5 million of the 135 entered (in addition to Bale, they sold to Caulker, Defoe, Dempsey ...). However, not all magnificent ones suffered the same fate ...
Roberto Soldado
The Spanish striker, now one of LaLiga's great veterans, had just had a better season. 30 goals for Valencia in 2012-13, 24 of them in domestic competition, made him one of the most sought-after battering rams on the continent. In addition, with La Roja he had played the Confederations Cup, a great showcase. In 'The Sun', which includes the future of the protagonists of these lines, they qualify him as the most exciting signing of the moment. However, 7 goals in 52 Premier League matches, with 5 of them from the penalty spot, were not a sufficient traveling companion. Although in Europe he was more successful, 7 both in 15 games, in 2015, Villarreal would rescue him from the Premier for 16 million. From Castellón he went to Fenerbahce and, from there, to Granada, where he contributes veteran and goals, but not as many as that 2012-13 ... 444 444Erik Lamela
Bale's heir, at least by number and position. The Argentine was barely 21 years old and in Rome he had become a winger, as well as a Virguero, with a scoring nose, like the Welshman, as his 15 goals and 5 assists in 2012-13 show. As a Soldier, he has never shown similar marksmanship again, but unlike the Spaniard, his career in London has been much longer. In fact, it is the 'last man standing' (last man standing) of the seven, as the '11' Spur is still wearing. In fact, this has forced Bale, on his return, to wear an unusual '9' for a winger. 231 games, 36 goals, 46 assists as baggage and a great goal by rabona from the balcony of the area, almost 20 meters away, against Asteras in the 2014 Europa League as a highlight of his career.
Paulinho
The Brazilian Frank Lampard was the label with which Paulinho arrived at White Hart Lane, then home to Tottenham. Obviously, the midfielder did not fill the suit of the Chelsea legend, but it does serve to describe his style of play. About to turn 25, the then Corinthians player was more than ready to make the leap to the old continent and his good performance in the Confederations Cup served as a springboard. It all started full of lights and was important in his first season in the Premier, however, little by little he lost prominence until, two years after his landing, he packed his bags to become a legend of Guangzhou Evergrande. Since then, only his time at Barça in 2017-18, which can be described as successful, has separated him from a Chinese Super League where he continues to show his arrival (75 goals in 176 games). But, yes, in a competition away from the spotlight and the level of the Premier.
Christian Eriksen
Undoubtedly the most successful signing of that summer. A real bargain for price paid and performance shown. The Dane had long shown that the Eredivisie was too small for him and it didn't take long for him to become a capital midfielder for Tottenham. One of the biggest soccer producers in the Premier, he lived his most brilliant stage under Mauricio Pochettino, but his desire to try new experiences made him leave for Milan in January 2020. At Inter he has not managed to fit in and his return to the Premier has been rumored to try to resuscitate football. For now, he's still at the Giuseppe Meazza. At Tottenham they would surely open the doors. At least as a thank you for their services (69 goals, 89 assists in 305 games) .
Étienne Capoue
Very little traveled by the Frenchman at Tottenham. 'Possibly the most forgettable player of the seven,' says 'The Sun'. Arrived to give Moussa Dembélé rest, despite not being out of tune when Tim Sherwood, André Villas-Boas or Mauricio Pochettino bet on him, an injury when he started with the Argentine made him lose his step definitively. In 2015, Watford made him their own and made him one of their leading footballers. However, relegation to the Championship put him on the market and, in January of this year, Villarreal has joined their cause. Little by little, the pivot opens hole with Emery.
Vlad Chiriches
Another player who lasted only two seasons at Tottenham. The Romanian center-back was accompanied by a lot of enthusiasm on the part of the Spur fans, who saw him as a hidden treasure and a great success of the sports management, as the aforementioned media recalls. Chiriches was a technical defender, with a good footing and who was characterized by getting the ball easily played. However, when defending he was branded as 'soft' and this meant the concession of some other goal to the rival. He never won the undisputed position and Napoli took him to Serie A in 2015, where he still continues, now in the ranks of Sassuolo.
Nacer Chadli
Arrived as covered and turned into a resounding success quality-price. Until his departure to West Brom in 2016, the winger managed to be important in the team, mainly in the early days of Pochettino, with whom he would be indisputable in 2014-15, reaching 13 goals. After leaving the Premier, he went through Monaco and Anderlecht before ending up at Turkish Basaksehir, where, when injuries allow, he is one of the most important footballers. While with Belgium he has managed to contest the 2014 and 2018 World Cups and continues to be part of those chosen by Roberto Martínez in the last calls.
Photos from as.com