What became of Samir Nasri?
The Frenchman played a large part of his career in the Premier League where his best version was seen. Anderlecht was his last great adventure as a professional.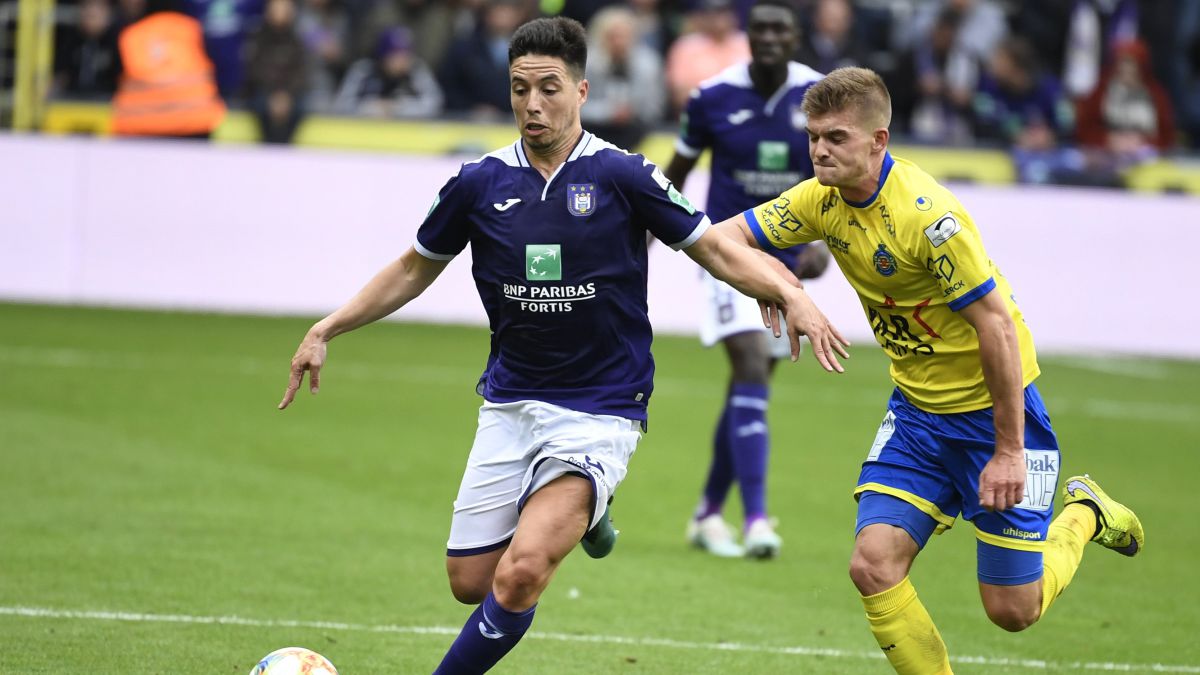 France and Algeria saw a boy grow up who dreamed of being a soccer player. On June 26, 1987, Samir Nasri was born in a humble environment with few resources, although in the bosom of a strong and united family. His grandparents, uncles, parents and other relatives were always together. The young Frenchman grew up with a ball by his side and it took very little time to show his crazy personality. It was always his hallmark. Like his talent with the ball, which accompanied him until he entered the Marseille academy. His first career in the elite was not long in coming.
Marseille
Samir Nasri was one of the youngest players in the French club's academy. A 'demon' as he came to label himself, but at that stage he built the foundations of what would come years later. Discipline came into his life where he went from training two days a week to doing it every day. His explosion as a player was not to be expected and at 17 he made his first team debut. On 12 September 2004 against FC Sochaux Nasri's first twenty minutes were seen in the Marseille shirt. That season, the southern French team had two coaches: Jose Anigo and Philippe Troussier. His first goal was achieved against Lille on January 11, 2005. Steve Marlet stole the ball up front and gave it to Nasri at will, who only had to push him to the back of the net.
The French press closely followed his progression as a player and soon labeled him "New Zidane". Big words. At that time, Nasri came to play as a left winger, midfielder and inside right. Over the years we would see a more talented and complete playmaker. In his first season he played 24 games with one goal and one assist in his personal locker. Two years later came a turning point in his career, injuries. A difficult moment for him, but one that he overcame with effort and, especially, thanks to his character. He recovered and again proved his worth as a player. 166 games in four seasons, 12 goals and 29 assists with Olympique de Marseille served to arouse the interest of a compatriot of his.
Arsenal
Arsène Wenger was a good connoisseur of French football where he caught very good players to join Arsenal. Vieira, Pires, Petit, Anelka, among others. The Alsatian did not miss the opportunity to incorporate Samir Nasri into his ranks in the summer of 2008. Hleb was transferred to Barcelona and his place in the eleven was taken by the new jewel Gunner. In his first appearance he managed to score the winning goal against West Bromwich Albion on August 16, 2008. The Emirates went crazy that afternoon with his new right eye.
His best goal was on a Champions League night against Porto. Nasri started stuck on the right wing surrounded by three rival players who accompanied him during the execution of the play without being able to snatch the ball from his feet until the net took it over. That goal was one of the best of the year. In his three seasons he played 125 games where he scored 27 goals and distributed 16 assists.
Manchester City
The midfielder swapped London for Manchester to fill his trophy cabinets. What he did not achieve with the Arsenal shirt he would do with the Manchester City shirt. Two Premier League, one Community Shield and two League Cups in his four seasons as Citizen. Nasri witnessed with his own eyes the club's most important goal in the last 50 years, that of Kun Agüero in the closing stages of the match against QPR. A goal that raised City to glory by winning their first Premier League.
However, his laziness and rebellion with the ball were more and more constant on the grass of the Etihad Stadium. His presence was diminishing little by little, as well as his scoring and assists figures. The thigh injury also caused him to miss more than 21 games in the 2015/2016 season. The arrival of Pep Guardiola to the bench caused Nasri to leave for Sevilla on loan. The Frenchman dropped 27 points and 40 assists in 176 games.
Sevilla
Sampaoli asked the sports management of the Seville club to hire Nasri. "'Come to our team; you can drink, go to discos, do whatever you want, I'll cover your back. All I ask is that you play well on the field at the weekend,'" the Frenchman went on to say about him. message that the Argentine coach transmitted to him so that he opted to come to LaLiga.
During his time in Seville, Nasri underwent intravenous vitamin treatment in the United States, a substance prohibited by the World Anti-Doping Agency Code. However, the UEFA sanction came a year later. Before that, he left the capital of Andalusia with 3 goals and 3 assists in 30 games as a Sevilla player.
Antalyaspor
His stage in Turkey only lasted 8 matches where he scored 2 goals and gave an assist. Antalyaspor negotiated the termination of the French midfielder's contract due to his poor performance on the field and his controversial character. At 30 he was left without a team and with a penalty just around the corner. Finally, UEFA sanctioned him with 18 months and without being able to play until January 1, 2019. Another negative episode in his professional career.
West Ham and Anderlecht
Samir Nasri decided to return to English football with the aim of recovering that level he showed at Arsenal and in his early years with Manchester City. The Frenchman complied with the UEFA sanction and in January 2019 signed a contract with West Ham for the remainder of the season. Manuel Pellegrini tried to get the French back for the cause, but it was too late. His time in London was consumed with only six participations in six months.
Vicent Kompany shared the bench with Nasri at Manchester City and, therefore, did not hesitate to call him to join Anderlecht. "I wanted to continue in Europe, in an interesting and different project for me. Money is not the motivation, but the sports project, the fact of working with a friend," he declared in his presentation with the Belgian team.
His cycle in Belgium was marked by his disappearance during confinement, according to the Belgian newspaper La Dernièr Heure. Nasri was in Dubai and did not follow the training assigned to him. At 33, he was left without a club last summer after leaving Anderlecht. Whoever was the 'New Zidane' stayed behind and no more was known about that label he got during his cousins years at Olympique de Marseille. Nasri may have been one of the great 'TEN' of football, but his strong character and lack of professionalism relieved him from the shadows of the European elite.

Photos from as.com