"They went to wake up Ronaldinho to the car and he put five of them"
Sam Matterface, English announcer, remembers an anecdote from 2017, when the Brazilian star played the opening match of the Indian futsal league.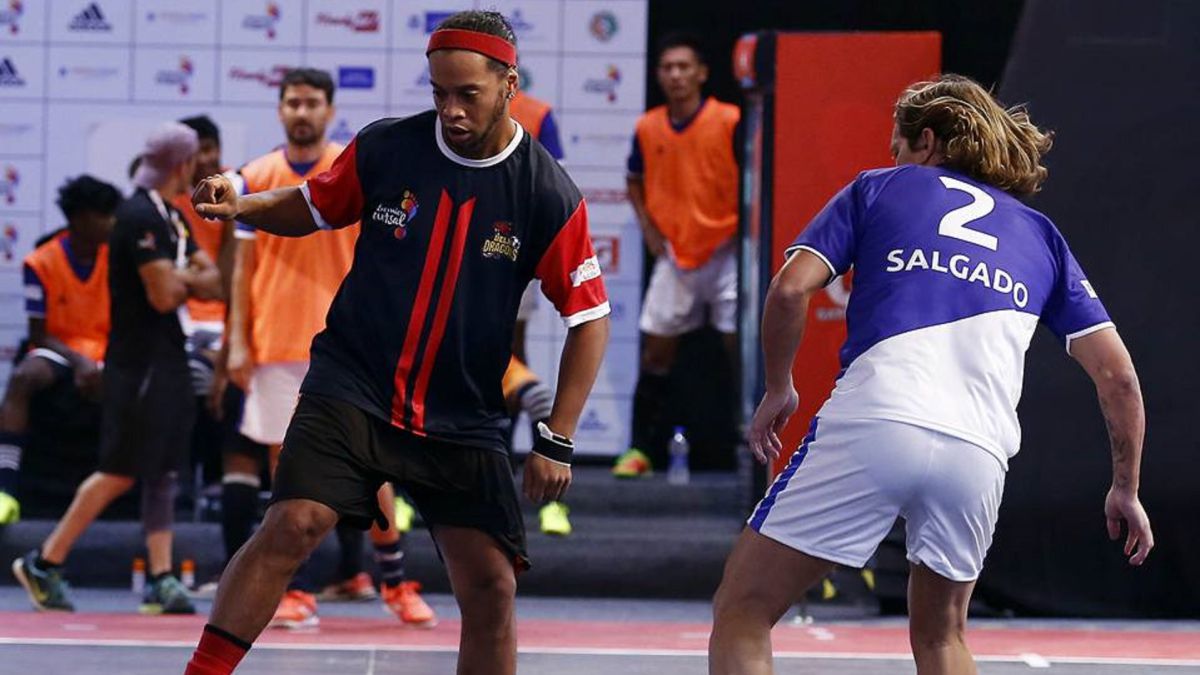 In 2017 India tried to revitalize futsal in its country. For this, a championship was organized to which, at the stroke of a checkbook, some retired stars were invited to participate in some of those matches as a claim. Thus, legends such as Crespo, Giggs, Scholes, Michel Salgado or Ronaldinho agreed to travel there and dress short for those bowling. Ronaldinho accepted the check and took a plane to India where he would go back to remembering his times in that version of football that he had played so much in his childhood.
Sam Matterface, sports announcer in England and who was part of the organizing staff, now tells the anecdote that the Brazilian starred at the event and that speaks of the quality of the former player, even retired and overweight. Ronaldinho had left football a couple of years before and the opportunity to pocket some money to play for a while attracted him. That and the vibe he was able to find there, explains Sam Matterface on TalkSport. Ronaldinho did not miss the opportunity to indulge in the evening party and that even jeopardized his participation in the event in Chennai.
Finally, it was not that miracle, but it left a curious anecdote. Minutes before starting the opening game, Ronaldinho was not in the locker room and was nowhere to be found. The opposing team, led by Michel Salgado, was already waiting. "Everyone panicked, because he wasn't showing up anywhere. It wasn't the best organized event, let's put it that way. So where was Ronaldinho? Everyone was in the locker room asking where he was. Until someone found him in the parking lot, got into the car and sleeping. They banged on the window to wake him up and he did, "explains likeable Sam Matterface. "He was asleep with his uniform on, he got out of the car and entered the pavilion, scored five goals and left. It was incredible," explains the announcer who points out that Ronaldinho decided to extend his stay in India for another day to "stay partying ".
Photos from as.com