"Tiger was lucky to get out alive"
The authorities give details of how the accident happened and clarify that the golfer was not driving under the influence of alcohol or drugs.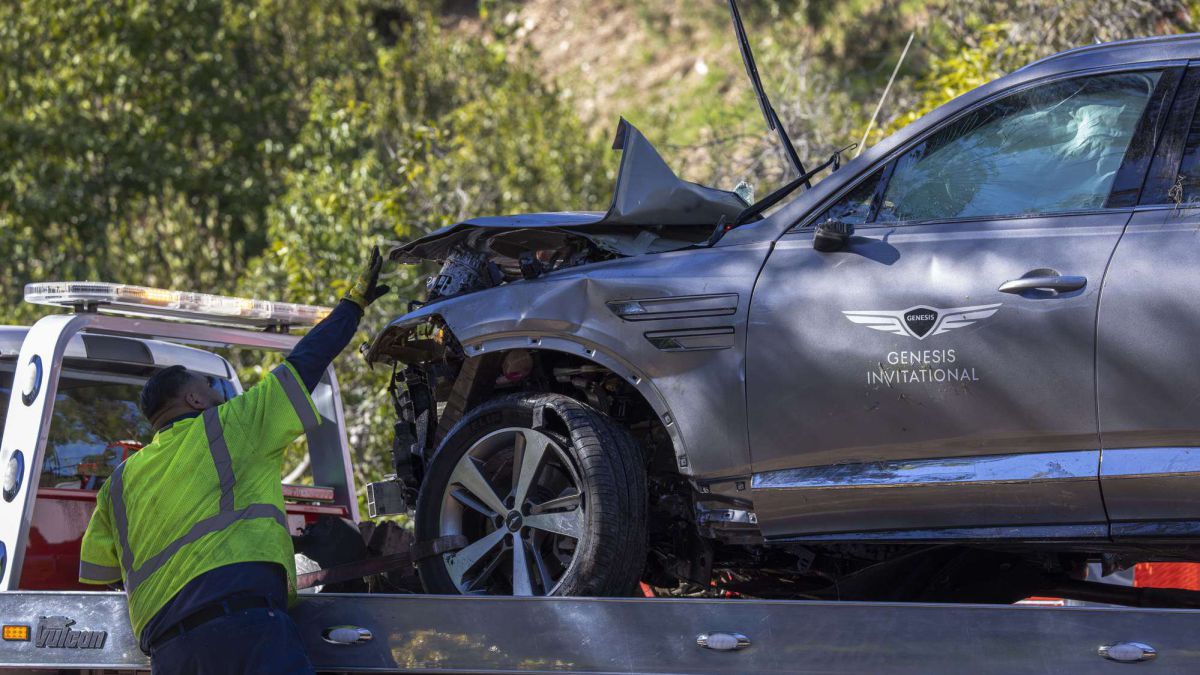 Tiger Woods remains "conscious" and his life is not in danger after undergoing an emergency operation on his right leg after the car accident he suffered this Tuesday in California. This Wednesday the medical report was made public, in which it was detailed that the golfer suffered "several open fractures that affected the upper and lower parts of the tibia and fibula", which were "stabilized after inserting a bar in the tibia ". The rest of the "foot and ankle bone injuries" required "a combination of screws."
An incident of which details are becoming known after authorities have opened an investigation. Los Angeles County Sheriff Alex Villanueva said that Tiger survived thanks to the fact that the interior of his vehicle, a Genesis v80, "was more or less intact", as opposed to the front end, which was totally destroyed.
In fact, several instruments had to be used to free Tiger. Carlos González, deputy sheriff, stated that the Californian "was lucky to get out alive" and related what he found when he arrived at the scene of the accident: "I saw Tiger trying to get out of the car, but he was not able to do it himself. I spoke to him and asked what his name was. He told me his name was Tiger and just then I recognized him. I found him lucid. "
As for the causes, everything indicates that it influenced "the considerable speed at which he was driving", in an area with a downward slope and in which there are "a high number of accidents," explained the sheriff. From the outset, the authorities have ensured that the athlete was not driving under the influence of alcohol or other substances, so no charges will be brought against him.
Waiting for the 45-year-old figure to recover from the injuries suffered, from all levels of golf, as well as sports figures (from Rafa Nadal to Michael Phelps), they turned to convey their concern and best wishes to the winner of 15 majors. Because once his life is not in danger, speculation has necessarily been launched as to whether this mishap can remove him from the circuit forever. Tiger Woods, whose last great conquest was the 2019 Masters, was in full recovery from his fifth back operation (five others have needed his knees) and his participation in tournaments were highly selected.
Photos from as.com