Viviani returns to the track to improve in the sprints
The Italian cyclist from Cofidis alternates training between the road and the velodrome to regain his form after his heart operation.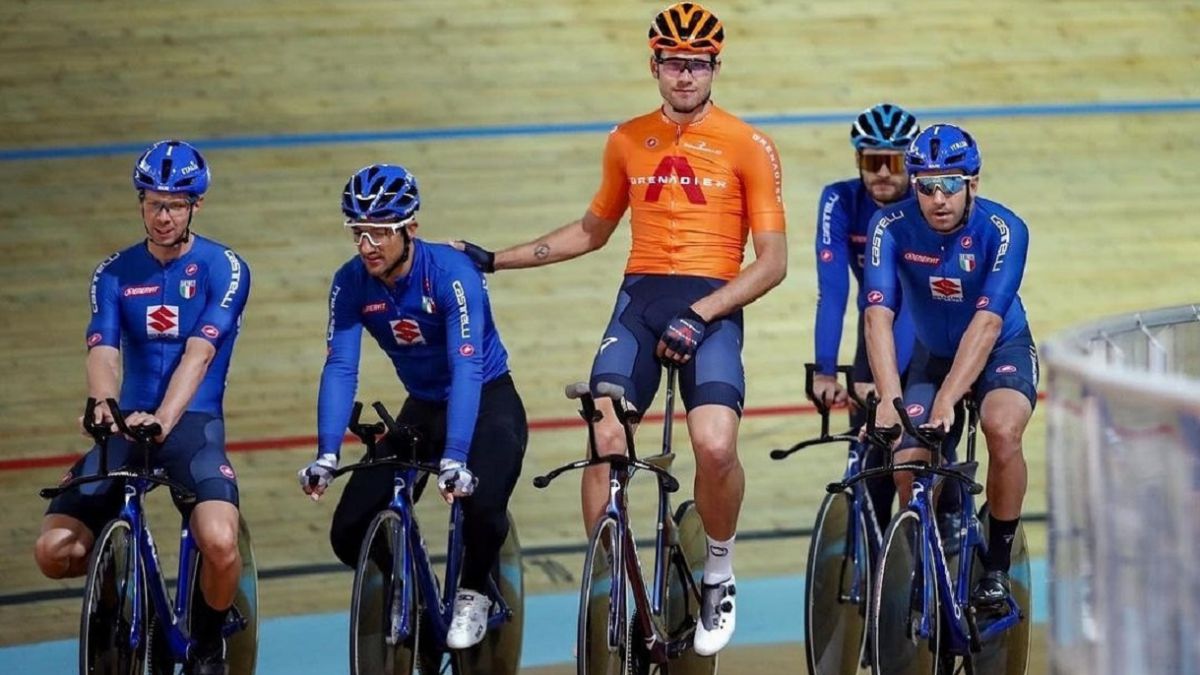 Elia Viviani is ready to return to competition from this Sunday on the UAE Tour. The Italian from Cofidis leaves behind the heart problems that forced him to stop last January and, after an intervention, has already got back on the bike wanting to shine again in sprints.
In addition to resuming road training with her Cofidis teammates, Viviani has also been training in recent days with the Italian track cycling team at the Montichiari Velodrome. It should be remembered that Viviani is the current Olympic champion in the omnium modality with the gold obtained in the 2016 Rio Games, and this is another of his goals for this season.
In statements to the BiciPro portal, Viviani revealed why she wanted to start her road season on the UAE Tour after her heart problems. "My form has improved a lot after a week training and that's why I decided to run. It's the perfect race to start over. There are flat stages and we can work our train. I will be satisfied with a fifth or sixth place at sprint, but I hope to fight for the race. victory. On Saturday I rode for two hours with my teammates before the Almería classic and another day I completed five hours and I felt good when I finished, that's a good sign ".
Viviani hopes to re-green his laurels at Cofidis after many successes with the Deceuninck Quick-Step. "The successes are like a chain. If at first it fits, the others also. If you don't start to wear yourself out. It seems easy to ride the same train as the Deceuninck, but it is not. Cofidis used to not fight for it before. I was not at my best either on the track or on the road. "The track is another of Viviani's great challenges for 2020, as Italy could go to the Tokyo Games with a powerful block led by Viviani himself and the powerful Filippo Ganna, with whom he has recently trained. "Working on the track with such a strong group has given me a lot of motivation. I also feel it in my legs, since I have worked on the power of the sprint. Last year I did not have good results and that is why I have done standing starts, sprints and chases. I recess sprints on the road but using track gears, so when I use a 54x11 on the road it won't seem so big to me "
Photos from as.com