Vinicius hits rock bottom
The Brazilian was one of Real Madrid's great hopes this season and has become a problem for Zidane so far in 2021.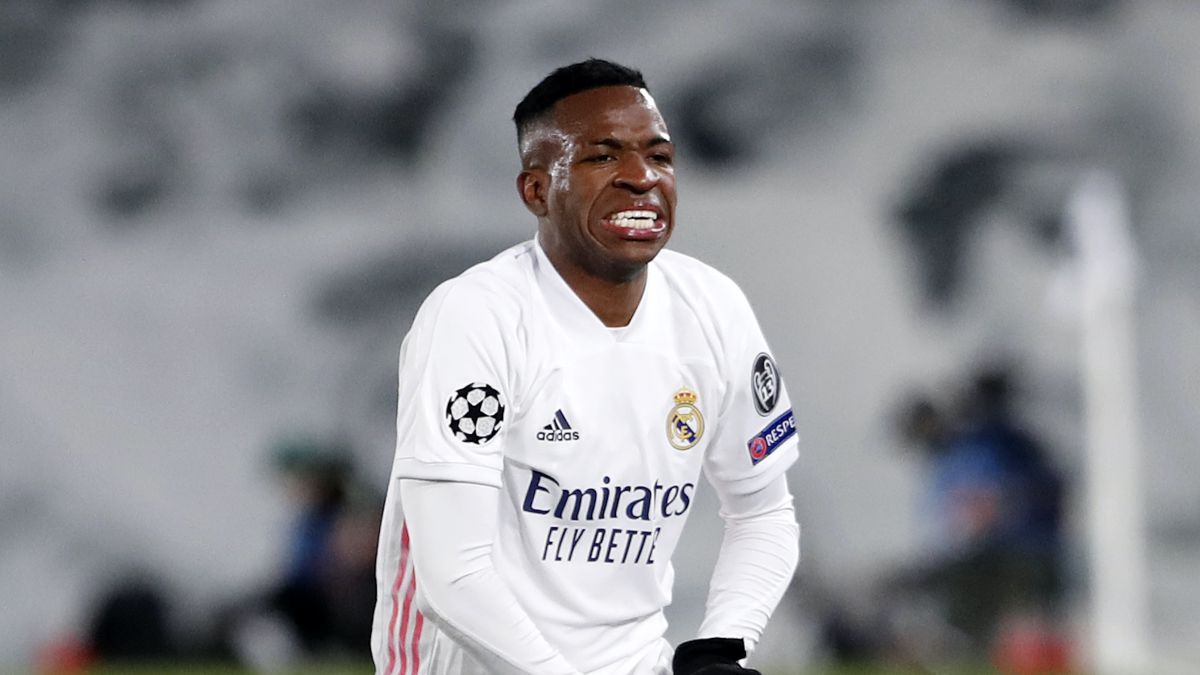 The 2020-21 season is turning into an ordeal for Vinicius. The Brazilian has gone from being the Madridista's great hope to becoming a 'problem' for his team when he takes to the pitch. In fact, he has been a negative protagonist in Madrid's last two defeats: Alcoyano and Levante. If in the Cup match, which meant the elimination of Whites against the modest Segunda B team, he lost Solbes' marking in the play that ended at 1-1, this Saturday he committed the penalty that allowed Levante to start the comeback.
It is evident that Vinicius has lost his confidence in himself. That becomes clear when their actions on the field are analyzed. Against Levante his balance was negative in almost all sections. His only positive contribution was three inconsequential passes (two to Kroos and one to Mendy). In all other sections, the figures speak against the Brazilian striker: he committed two fouls and received one; he lost five balls and recovered one and tried a cross that was intercepted by Clerc. That was his poor contribution in the 30 minutes he was on the field.
The Via Crucis of Vinicius this season began with the leak of a conversation between Benzema and Mendy, during the Champions League match against Borussia Mönchengladbach, in which they allegedly criticize him. "It doesn't do anything meaningful. "He does what he wants. Don't give it to him, brother. Play against us," the French forward commented to his compatriot. Both Benzema and his attacking partner tried hard to take away the iron from those words, but since then Vinicius has not He stands up. This season he has only scored three goals and has given three assists. Precisely those three goals were achieved before Benzema's criticism of him was made public. The decline in his performance has also caused Zidane to count on less and less He is the eleventh player who has played the most minutes (1,156) this season, but in the six games played by Madrid in 2021, he has only played 176 '.
Status within the club has also changed. If a year ago his departure was non-negotiable, now the Madrid leadership sees him as one of the players with whom to make money next summer to correct the decrease in income caused by the pandemic.
Photos from as.com