Víctor Chust, the central defender who was discharged by Valencia at 12
Víctor Chust, who has made his debut with Zidane, had to leave the Valencia school for not wanting to sign a clause that they understood to be abusive; his brother plays in the cadet che.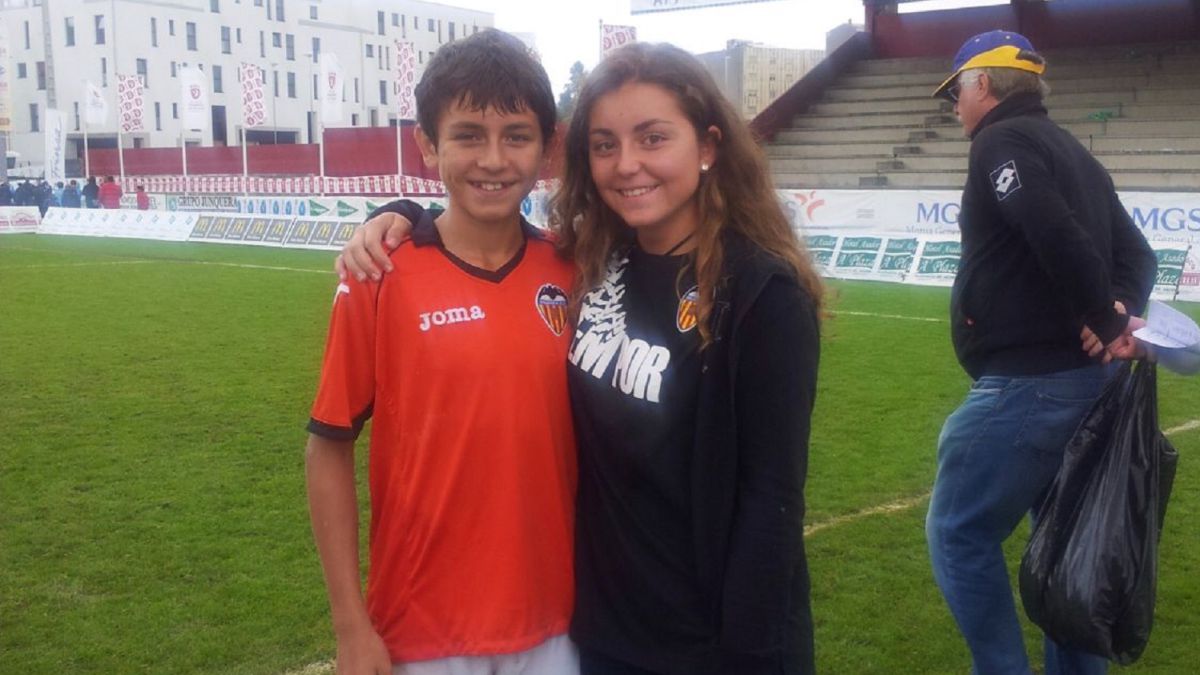 Jordi Miralles, his physical education teacher at Rocafort, was the first discoverer of Víctor Chust (Torrent, 2000). The teacher, perplexed by the talent and mentality of a 6-year-old boy, advised his parents to take him to a soccer school. The family, who saw that Víctor was also doing well playing tennis, chose Valencia. At the Academy, sponsored by the mythical Waldo as a coach, he began to grow as a player. Chust was breaking down doors in Paterna, but at the age of 12 his life changed completely.
Valencia, under the coordination of Martín Vila, gave a turn to its quarry policy. The entity saw an infinity of talents 'flight' every year and imposed compensation clauses. Many parents had to sign contracts that obliged them to compensate the club (about 60,000 euros) in case their children decided to leave.
The family of Víctor Chust, who had already rejected offers from other clubs, refused to sign this clause. The reason for his position lay in a possible labor transfer of the father to Italy and consequently of the entire family nucleus. Valencia was aware of it and, even so, insisted that he had to sign the contract. The refusal led to him being discharged mid-season, truncating Chust's dream of succeeding at his family's club and at the Mestalla stadium.
Chust was released and made a very desirable gift. Madrid, Barça, Manchester, Rome ... countless clubs knocked on his door. Victor, 12 years old, just wanted to play soccer. The boy was without a team for several weeks and almost made it to Burjassot. Atlètic Amistat also, playing with the emotional aspect of being in Valencia, invited him to play at their school. But Victor was for a big one.
Real Madrid tied him up. It was Paco de Gracia who recruited him. The family chose the white club for all the facilities they gave it, especially at an educational level, also because they had family in Boadilla del Monte. Little by little, Chust became the 'master' of Valdebebas and one of the jewels of the National Team, along with Guillamón and Ferran, also products from Paterna.
For the Juvenil of Madrid he barely went through his rapid irruption and is now untouchable in Raúl's Castilla. Zidane has the Valencian for his day to day and has already made him debut in the Cup (Alcoyano) and League (Getafe). On Sunday he will cross with his past, a Valencia whom he esteems for his 6 years there, because it is his home and because his brother Mark, 15 years old, is one of the references of the black and white Cadet.
Photos from as.com