Van Aert, after losing the Cyclocross World Cup: "Morally I am sunk"
Speaking to Sporza, the Belgian cyclist expressed his sadness after finishing second in the Cyclo-Cross World Championships because of a puncture when he was leading.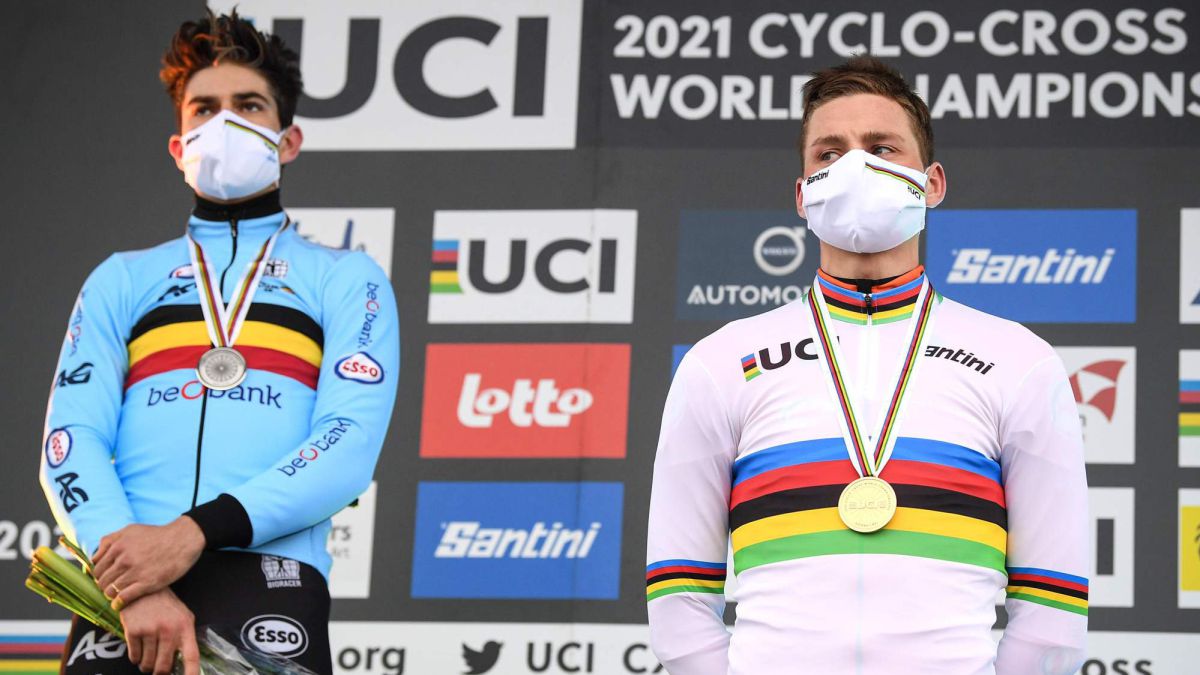 Wout Van Aert was left with honey on his lips at the Ostend Cyclo-cross World Championships, where he could not win the rainbow jersey that his great rival, the Dutchman Mathieu Van der Poel, finally won.
In statements collected by Sporza Van Aert, he was depressed by the way in which he suffered defeat due to a breakdown. "During the first two laps it was clear that I was superior. The puncture made me expend a lot of energy. In the World Cups everything has to go your way. The only thing I can blame is that I was discouraged. For some reason, I was not able to to attack again after the puncture. Mentally I am down. I am not used to it and I am disappointed by it ".
Van Aert believes that, had he not suffered the breakdown, he could have taken the title. "Mathieu and I are usually very close. If one has a bonus over the other, that is a great advantage, as we have seen other times. If you are in front, small mistakes are not a drama. I had the control and the situation I wanted . The puncture ruined my chances. I noticed that I had a puncture in the stop area. I was losing pressure. I think I lost half a minute because of the puncture ".
Finally, he acknowledged that Van der Poel's crash helped him open a gap in those first laps and applauded the Dutchman's great career, congratulating him on his victory. Because I put Mathieu under pressure and that's why he made that mistake. I'm very disappointed, but Mathieu is a deserved champion. Half the race he ran perfectly and there is no need to go around it. "
Photos from as.com