Valero climbs to the podium in Banyoles with the triumph of Koretzky
The Spaniard signs a great result in the first UCI Hors Categorie race of the course. KMC Orbea double with Koretzky and Litscher.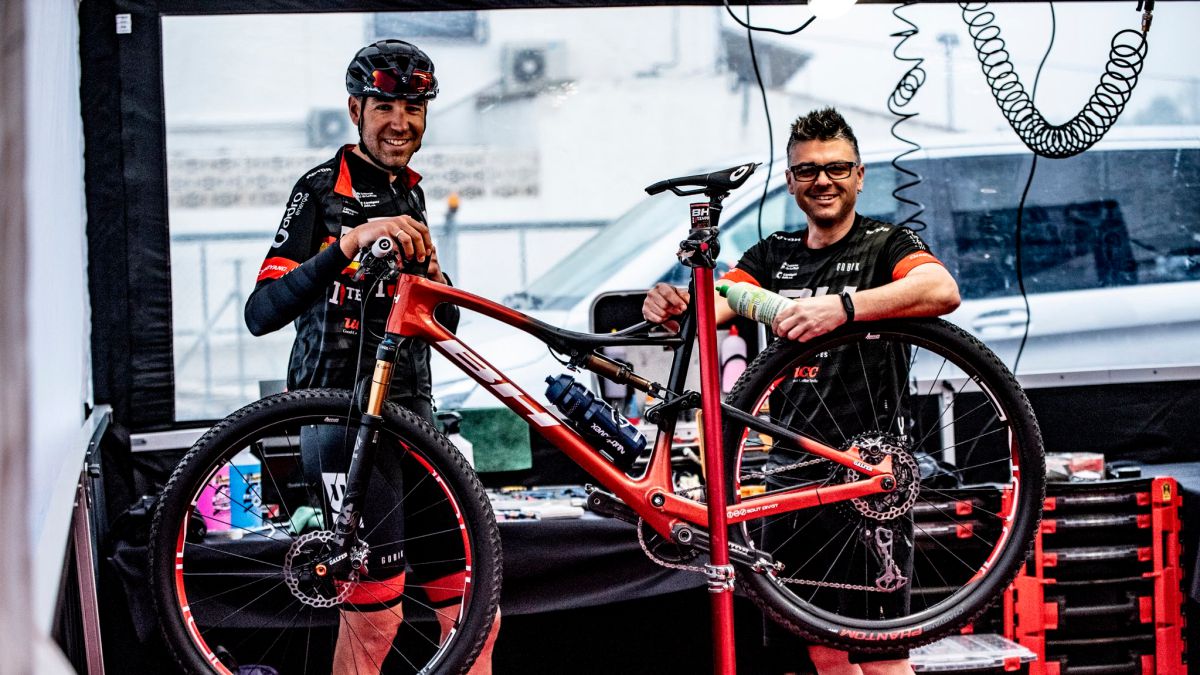 The launch of the UCI Hors Categorie events of the MTB calendar did not disappoint in Banyoles (Girona). If last Saturday it was Rocío del Alba who rubbed shoulders with the elite of the discipline when touching the podium in the women's event, this Sunday it was the turn of her partner from BH Templo Cafés, David Valero, who rose to the podium in third position after battling for victory until the last bars of this Super Cup Massi. The KMC Orbea was intractable and signed a double with Victor Koretzky and Thomas Litscher.
As happened yesterday with the women's event, which featured stars of the stature of world champion Pauline Ferrand-Prevot, the Elite men's event enjoyed a high level of figures from the World Cup. Among them, Luca Braidot was one of the most active runners when trying to break the race. The Italian came to lead the lead group, but ended up falling off at the decisive moments because of the effort and could not fight for the podium.
There the KMC Orbea bikers took over, who read the course of the race perfectly to select a main group that was attended by Koretzky, Litscher, Valero, Braidot, Marotte and Dascalu. Valero played his cards very well, saving energy to lead at the right time, from less to more. The Andalusian was in a position to fight for victory until the last lap, but the power of Koretzky (1st) and Litscher (2nd) was too much. With this start of the season by Rocío del Alba and David Valero, it is inevitable to get excited about the long-awaited Olympic event this summer ... 444 444
Photos from as.com