Valencia and Celta, a matter of intensity
Coudet has imbued his team with character since his arrival and they lead the ranks of tickets, split wins and yellow cards. The Valencia de Gracia, the opposite side.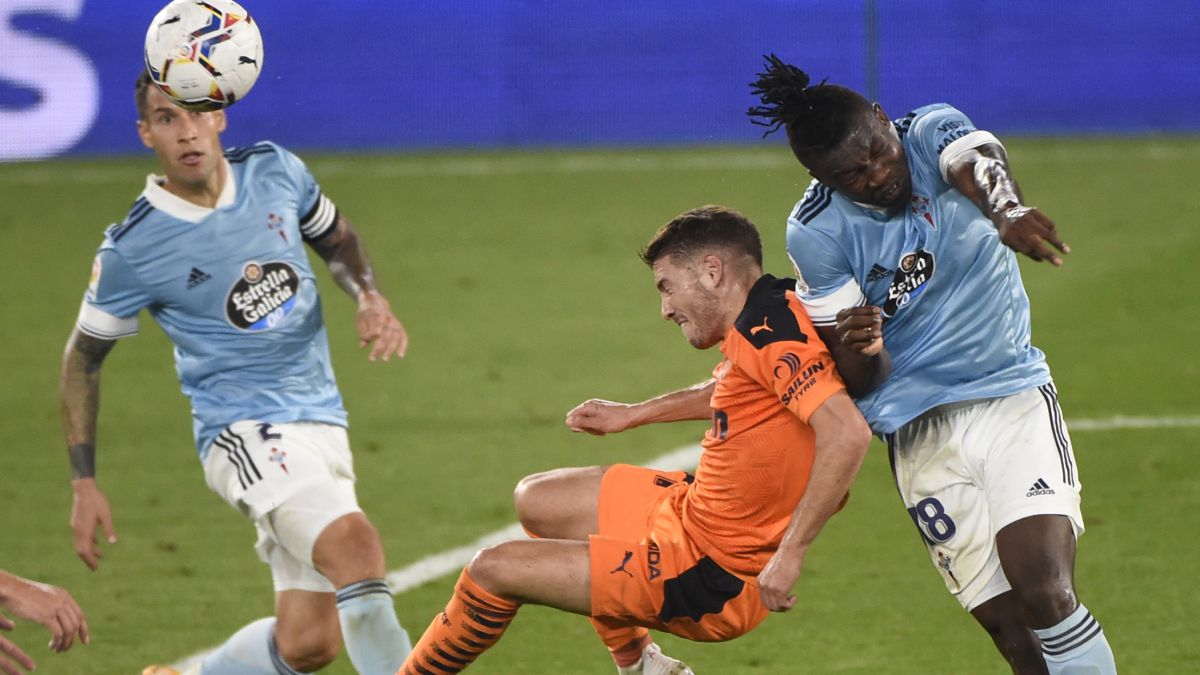 Football and game analysis aside, if the arrival of Eduardo Coudet has impregnated Celta with something, it is character. Those of Vigo have gone from being a somewhat impassive team to not giving up a single ball for lost and holding on to games tooth and nail in a clear exemplification of what the permanent state of mind of their coach is.Thus, the Valencia Football Club will receive next Saturday (18:30 in Mestalla), a Celta who is the team that makes the most innings, the third that wins the most divided balls, the second that receives the most yellows or, among others, the second that more fouls commits. Symptoms that, regardless of the football level of those from the north on a specific day, they always go out to the field to bite.
The celestial ones have that character that is so lacking in the capital of the Turia. The image of Javi Gracia in many games has been sad and with little reaction, without going any further against Real Madrid, his team came out practically without enthusiasm ("You cannot leave without intensity" said Gayà). The che, the pupae of LaLiga 'are the team that receives the most fouls and the fifth by the queue in entries made. But beyond data, in appointments such as against Huesca, Real Madrid, or Betis has shown a level of intensity that is very far from that of Coudet's, in fact in Vigo Aspas's goal came after an action in which Nolito He easily dribbled over an impassive orange defense.
But all is not lost for the black and white. Despite the fact that against Real Madrid the pressure on the opposite field of Gracia's was completely ineffective (only 5 stolen balls), this strategy so characteristic of the teams that the Navarrese trains finds in Celta the ideal team to apply it. Those from Vigo are the squad that fail the most in their own field in all of LaLiga and against Villarreal, for example, they conceded 4 goals in 45 minutes, three of them for losing the ball taking it from behind. Celta fights every game in the same way that they risk taking the ball, Valencia presses but depending on the day it is effective or goes asleep to the green. Question of character.
Photos from as.com