Unit B of Leganés takes a step forward
Until Kevin's double in Girona, only Sabin had scored off the bench. Garitano also wants to govern the matches with the relays.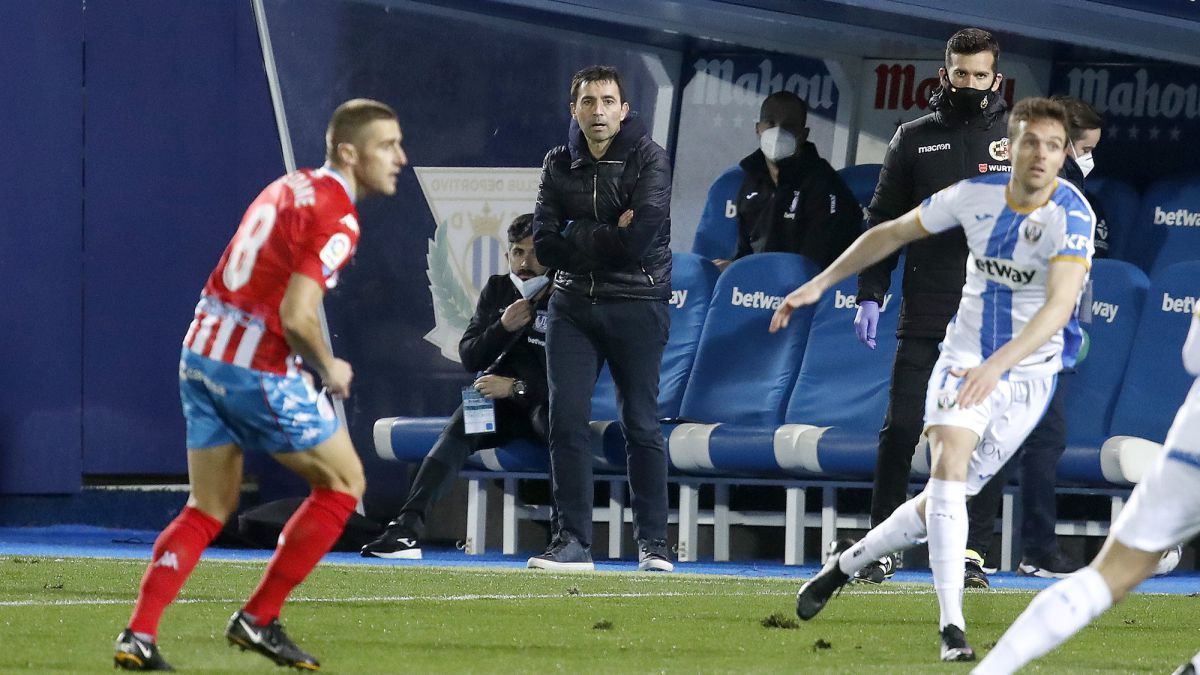 Unit B of Leganés has been reactivated. The return of Asier Garitano seems to have agitated some substitutes who have taken on a growing role. Bergara wants his bench to be more decisive in the resolution of matches that, as usually happens in Second Division, sometimes reach the final stretch very evenly.
The contributions of these alternates have already been noted. And how. Kevin Bua, against Girona, was the author of the two goals of the cucumber triumph (0-2) and he achieved it in just 20 minutes on the Montilivi pitch. The Spanish-Swiss came out on the pitch in the 70th minute and still gave him time to make a historic double.It was highlighted by the club itself, which reported earlier in the week that only four players in the history of Leganés had achieved a double off the bench: Bua himself, Catanha, Omar Ramos and Rubén Peña. These two did it during the promotion to First Division, also with Garitano at the controls of the blue and white ship.
This season Leganés had only scored one goal from a footballer emerged from his bench. Sabin Merino scored it against Alcorcón. The one from Urdúliz achieved the winning goal (1-0) just one minute after going out onto the pitch, in 60 '.
Meanwhile, Garitano is sending signals of how he intends to manage the parties through changes. For now, in the two games he has played, he has exhausted all possible substitutions. In his rebut, against Lugo, he was slow to make the changes and waited for minutes 73, 85 and 90 to make them. Against Girona he advanced those relays much more and executed them in 56 ', 70' and 91 '. In addition, these changes always had a less defensive tone than what Butarque was used to this year. Thus, against Lugo, only the two changes of 1990 were conservative (Gaku and Tarín by Rober Ibáñez and Silva) .
Against Girona the first relays had that defensive patina (Gaku and Palencia for Avilés and Rober Ibáñez), but the next two (14 minutes later) were offensive (Bua and Miguel for Pardo and Sabin Merino) and, moreover, effective. These slate movements allowed Leganés to win against an opponent they had never beaten.
Photos from as.com