Unicaja improves, but loses again and says goodbye to the Eurocup
Unicaja improved his image but did not give him to win in Nanterre. Those of Katsikaris say goodbye to the Eurocup. Nzosa, the most outstanding of the Malaga people.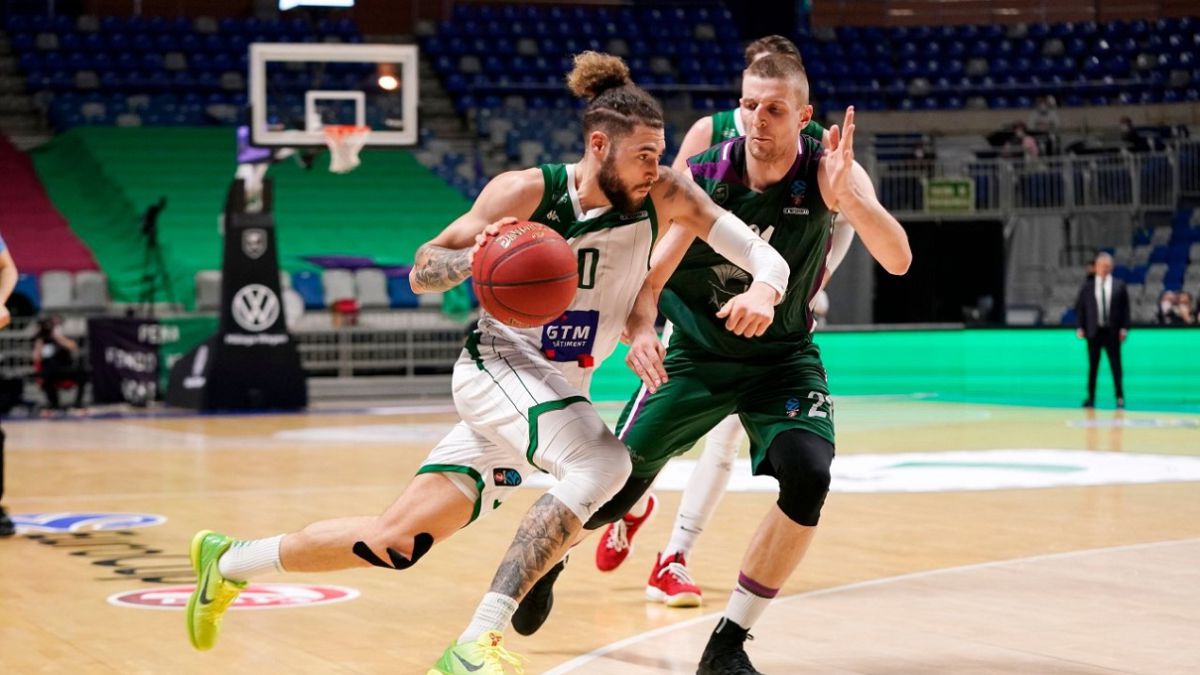 Could not be. Unicaja, who won 72-74 with three minutes to go, lost again to Nanterre where their pivot Alpha Kaba stood out above all with 21 points, 15 rebounds and a PIR of 33. The malagueños greatly improved their image and until the end they had options to win. But the usual happened. Errors in the selection of shots, an untimely loss of Jaime Fernández, disconnection in defense and precipitation, gave wings to the French who sentenced with a final set of 8-0. Unicaja, with two games to go, says goodbye to this Eurocup and, of course, to the next Euroleague.
The Katsikaris team started badly. It was difficult for him to break through the aggressive Nanterre defense and stop Kaba, effective under hoops. No wonder the first quarter closed with a clear 26-13. To make matters worse, the advantage of the French grew until 29-15 of the minute 11.
But at this point Unicaja took a spectacular turn. Nzosa stopped Kaba and the triples of Francis, Abromaitis and Brizuela led to a formidable reaction that turned the score to an unthinkable 30-33. In addition to Nanterre things were complicated by the third staff of its indisputable star, Isaia Cordinier, who only had four points. With very good dynamics, Unicaja reached the halfway point of the match with a six-point advantage, 36-42. The partial of this quarter, eloquent: 10-29. Nanterre with a partial 8-0, regained the lead (44-42). It seemed that we would see the usual Guadianesco Unicaja again, but he stayed afloat with four triples. 57-57 at 30 '.
In the final stage Unicaja was almost always ahead. The 66-71 of minute 36 gave hope, not only of victory, but of tracing the nine points of advantage that Nanterre reaped in Carpena. But unfortunately the same thing happened. Thirteenth defeat in 14 games, just two behind the negative record, 15/16 in 2010-11 with Chus Mateo. Katsikaris claims two signings, Ferrari did not play for a minute, Gerun did not even travel, Nzosa, the 17-year-old boy, was the best of his team by far. Complicated picture. But it does not seem that the directive is going to please him. Curves Ahead.
Photos from as.com