Unicaja, based on triples, bitter Cuspinera's debut at Estudiantes
Unicaja, based on triples (15/26) beat a brave Estudiantes in the opening on their bench by Jota Cuspinera. Seventh consecutive defeat for Madrid.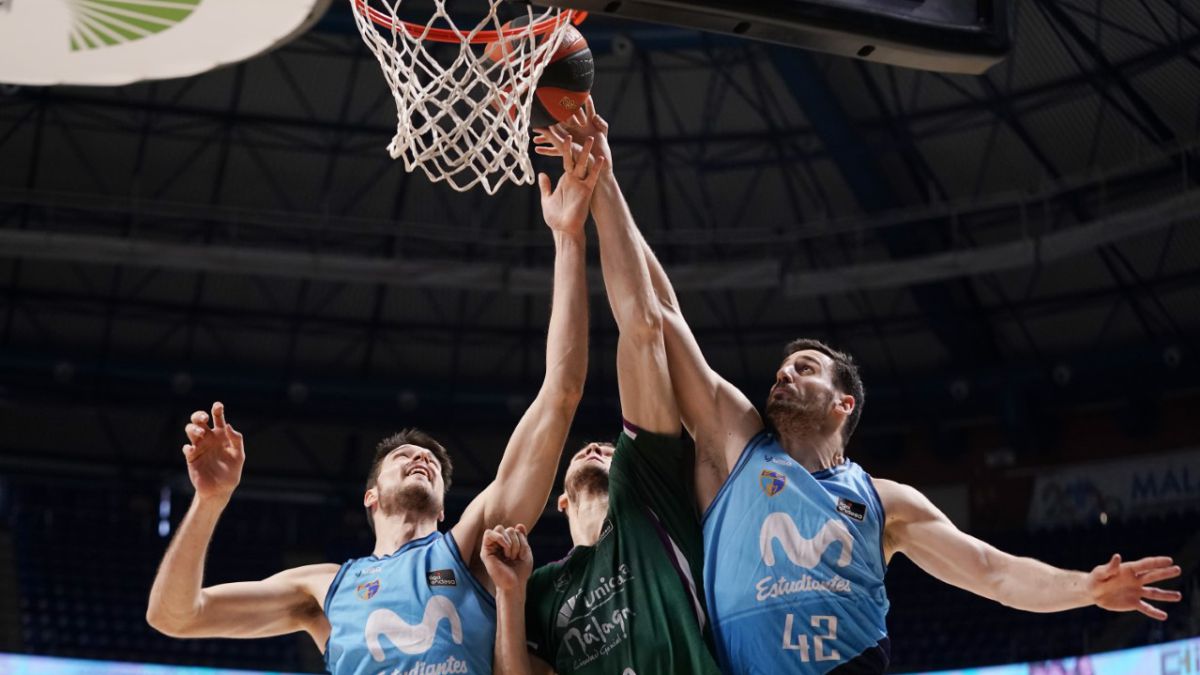 There is Katsikaris effect. Unicaja embittered the debut of Jota Cuspinera as the Estudiantes coach (after Javier Zamora's dismissal) thanks to his tremendous success with the triples, 15 no less, of them 12 in the second half. The Madrilenians held up very well the first 20 minutes. After they fell apart, Alberto Díaz's great game with 25 valuation and Malcolm Thomas' pleasant debut. At the Estudiantes, 18 points from Avramovic were insufficient to avoid his seventh consecutive defeat.
Unicaja arrived with a prolonged hangover from the famous 'No. 2 + 1' of the Cup against Barcelona that left him without the semifinals; Estudiantes, with six defeats in a row, tight in the lower zone and the premiere of Cuspinera (he was forged as a coach in Estudiantes) instead of Javier Zamora. In this scenario, a thick first half was developed in terms of playing but intense with the defenses. Aleksa Avramovic, who rebounded from Unicaja, started motivated with 10 points in a row (8-10 min. 5). It looked like Katsikaris's men could break after going 18-12 in eight minutes. The 'Estu' did not let go and with a few good minutes from Roberson he was placed at 14 'with 22-26. At this point the Unicaja coach asked for time and made his debut for Malcolm Thomas, who arrived from Alba Berlin. Their eight points in a row sustained the greens until they reached the break with a tie at 38 and the bad news that Brizuela would not return to the court due to an injury.
After the interval, Unicaja was entrusted to its shooters, especially Waczynski, with the difference exceeding ten points for the first time (56-45 min. 25). The Estudiantes rowed not to let go and was able to reach 3 '' into work (61-55) .
But in the final stretch, the defensive work of Alberto Díaz and two sensational consecutive triples opened the gap to 13 points (79-65 min. 35). Barea, Roberson, and Avramovic maintained student hopes. In vain. Unicaja was 'on fire' from 6.75 meters, no less than 12 in the second half. A great basket from Nzosa with two minutes to go put an already insurmountable 87-70 for the schoolboys with three minutes left. Resolved match. Unicaja clings to the playoff with his second consecutive win. Insufficient improvement of the Students, who continues without raising his head.
Photos from as.com