Too much Osaka for a great Muguruza
Garbiñe had two match points and a serve to win, but conceded a 4-0 run that pushed him out of the quarterfinals. The Japanese will face Hsieh.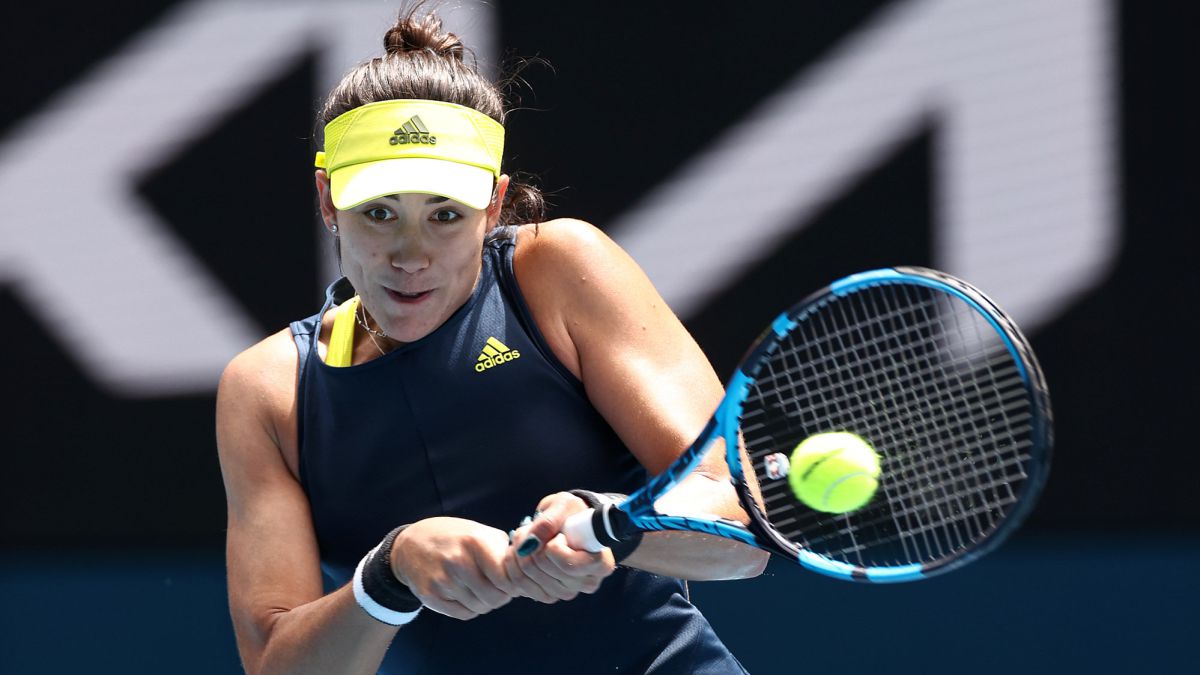 Could not be. Garbiñe Muguruza played one of her best matches in recent times, against one of the best players in the world, if not the best, and rowed with all her soul to die on the shore. Naomi Osaka raised two match points with 5-3 in the third set and with a 4-0 run ended the illusions of the Spanish, who was a finalist in the Australian Open last year and in 2021 is eliminated in the second round. The first duel between the two, an anticipated final of Grand Slams champions and former number one, turned out to be a great match and little can be reproached for Garbiñe, who had moments of fantastic tennis, because what happened was mainly due to his rival (40 winning shots, 11 direct service), who refused to kneel and won 4-6, 6-4 and 7-5 in one hour and 55 minutes. The Japanese, who has chained 18 victories, will face the surprising 35-year-old Taiwanese and 71st in the ranking, Su-Wei-Hsieh, in the quarterfinals, who beat the Czech Marketa Vondrousova (6-4 and 6-2 in 1h: 08) to go further than ever in your career.
Muguruza started cold, in fact, he started the game with a sweatshirt that he took off in the first half. She had never faced Osaka before and it is possible that she was a bit surprised by the speed that the Japanese gives the ball and how she quickly gets inside the court. That's why he conceded a break out. Although he did not break down, he found his place on the court and forced the mistakes of his rival with a balanced, aggressive but controlled tennis. The break was quickly recovered and after securing his next serves, he broke that of number three again, something so complicated that it had only happened twice in three rounds. And then he pulled off luxury to sign up for the first set. Sensational.
The good streak of the caraqueña continued at the beginning of the second heat with another break in the inning and one more game won. Garbiñe was not down for anything and Osaka seemed to lose patience, but her imperturbable face hid a champion reaction and there was. Against the ropes, with 2-1 and 30-0 against, he added his second break and consolidated it with three serves at more than 188 km / h. Muguruza had to endure the Japanese fury, hold on to the court with solidity and defend. Osaka minimized his failures, squeezed the rest a lot and evened the match with a tremendous rest.Bitter end
Garbiñe needed to adjust his response to his rival's second serves and resist with his own as it was. The arrangement came in the fifth game of the third set. The Spanish put balls in and won points. At 15-40 Osaka threw the racket, placed a winner and then got tangled up with a double fault. Go! Finishing the job was not an easy mission and Muguruza did it serving like angels and with wonderful defenses. He was able to fasten the victory with a 15-40 at 5-3, but it was his turn to take out to win a battleship and with nerves on the surface. Osaka worked out three break options and called. He does not go to more. When she needed it most, the 2019 champion brought out the best of her repertoire and with a 4-0 run she annihilated Garbiñe. A shame, because his great game was left without a prize. "It was a very tough game, it intimidated me a bit and I was being superior," acknowledged the winner.
Calendar and Results.
Photos from as.com