Thomas explains the differences between Arteta and Simeone
The Ghanaian highlights Arteta's system, how it has improved and the differences with Atlético regarding pressure and the way they organize themselves on the field.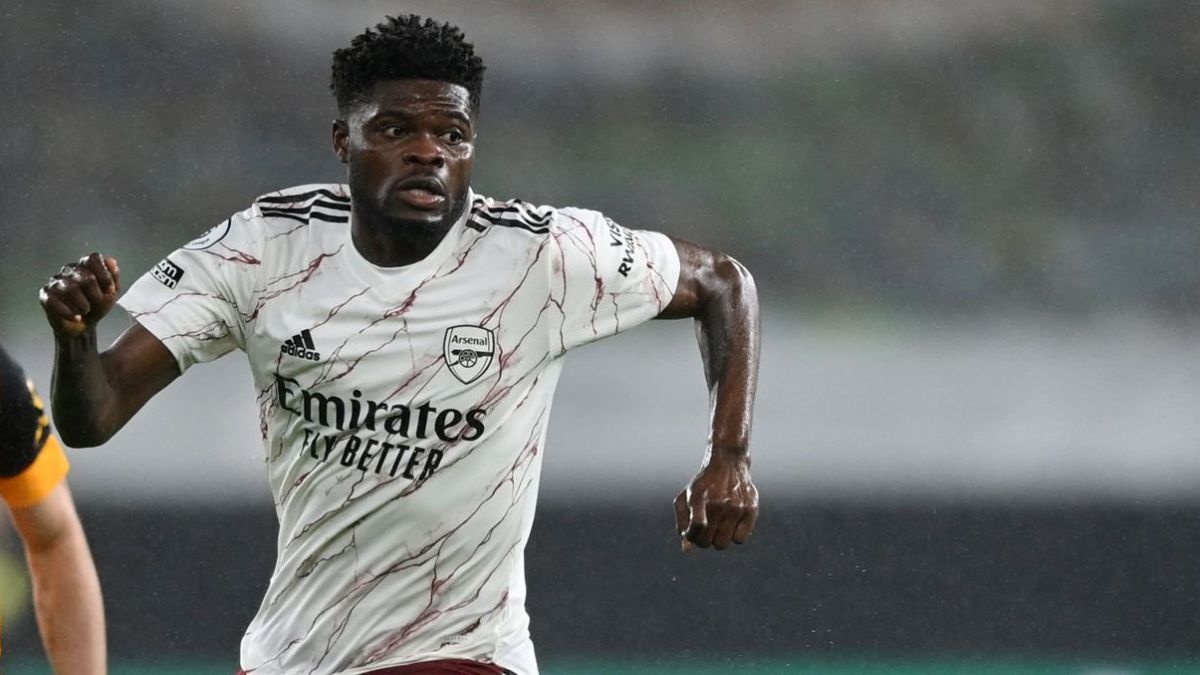 Thomas Partey is experiencing a relatively difficult year at Arsenal. The Ghanaian changed Atlético de Madrid for the Gunner team this summer but injuries are complicating his adaptation and a greater incidence in Mikel Arteta's team.
Even games in the Premier, one in the Europa League and another in the FA Cup. A short record for the Ghanaian and that he will not be able to expand due to a new injury suffered against Aston Villa. Thomas will not immediately be able to enjoy a Mikel Arteta system that he enjoys.
In an interview with Stadium Astro, Thomas Partey dissected Arteta's instructions that, he says, have made him improve. "Mikel is helping me a lot. At Atlético I played in a similar position but you had to be well positioned to be able to put pressure on the man you marked. Here, Mikel tells us that we don't have to be on the same line and right in front of the opponent. You have time to do whatever you want. It seems incredible to me ", he assured this YouTube channel.
The footballer affirms that Arteta and Simeone are united by "the winning mentality" but the way they try to achieve victory separates them. "Here you always have to take into account which partner has the ball, with whom you are online and with whom you are not. This way of playing is helping me. Both Arteta and Simeone want to be in control. The difference is that here we don't give opportunities, we press up. We always do high pressure, from the first minute to the end. At Atlético, sometimes, you had to wait for the opponent to get close and then press to go against it, "explains the Ghanaian.
Benefited from this change of system, Thomas did not hesitate to praise all the learning obtained with the Argentine coach at Atlético de Madrid. "He has done and continues to do a great job. For me, on a personal level, it has helped me a lot by getting me to have a stronger mentality, to be able to fight for everything. You have to be ready to play in any position. I remember there was a season I had to play right back. I was not happy but it was the only opportunity to play with what I accepted, I prepared myself and went for it. He taught me a lot ", sentence.
Happy with the arrival of Odegaard
Always a rival in LaLiga, whether at Real Madrid or Real Sociedad, Martin Odegaard is now a teammate of Thomas Partey. The signing, a request from Arteta and which Arsenal had wanted since Wenger's time, delighted the Gunner fans and also Thomas, who considered the Norwegian a great help "to achieve the objectives". "It is difficult to play against him. I remember when he touched me. He is very intelligent, he is fast with the ball and does not give you the option to take it off. It is great that he is here and that he can help us achieve what we want to achieve," he says.
Photos from as.com