This was the terrible accident of Grosjean
The recreation made by Canal + France becomes viral due to the detail with which it reflects what happened in Bahrain.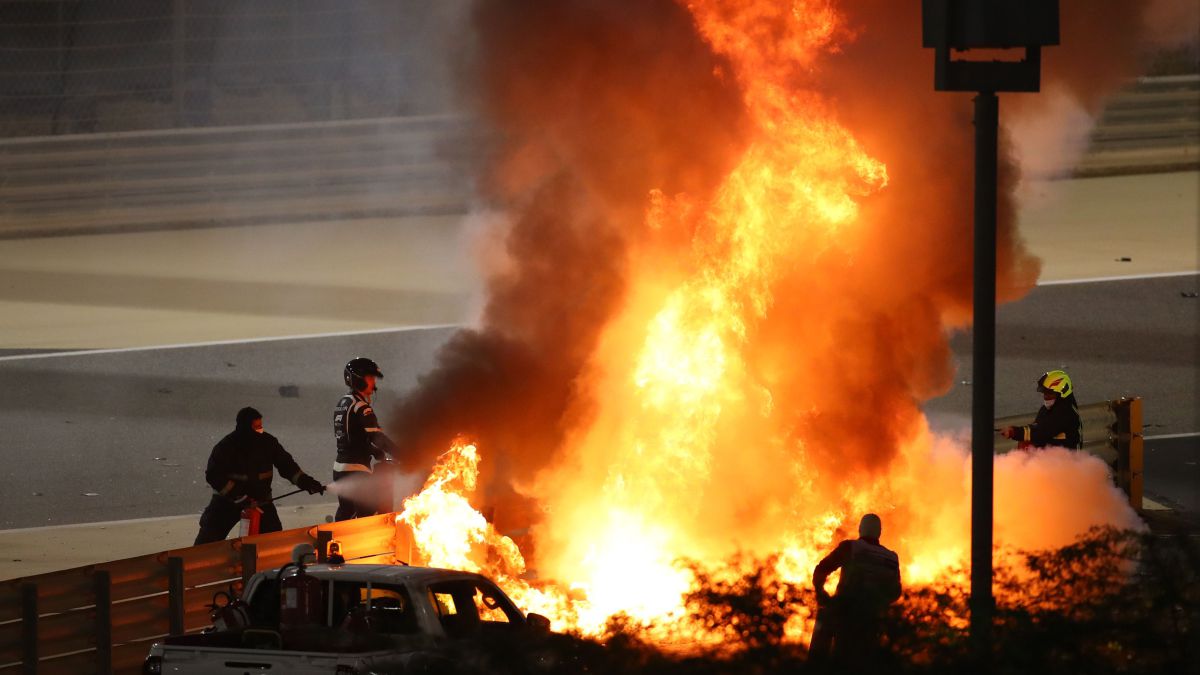 The world stopped for a few moments. It was barely half a minute, but Formula 1 held its breath with the terrible accident that Romain Grosjean suffered on the first lap of the Bahrain GP, on 29 November. The Frenchman, fighting at the rear of the peloton, was losing control of his Haas to literally crash against the circuit's protective barriers.
There were moments of enormous tension in the Sakhir circuit. The car broke in half and began to burn, while the pilot remained inside. Finally, Grosjean managed to leave the cabin on his own foot and without serious injuries, insignificant burns to his hands for what could have happened. The arc of protection had saved his life and the fire retardant equipment had fulfilled its function.
The International Automobile Federation (FIA) opened an investigation to clarify the facts and, above all, study systems that limit situations like this to the maximum, with a car that penetrates the guardrail and is divided in two. Now, almost three months later, Canal + has broadcast in France an elaborate simulation of how the accident occurred.
The television station's graphic designers have recreated what happened in Sakhir, the way in which the Haas collided with the protections, how the HALO arch protects Grosjean's head, the car breaks and the cabin is on the other side of the guardrail before starting to burn. The quality of the work is such that it has become viral on social networks, beyond the broadcast made by the 'Sport Reporter' program. There are many Twitter accounts that replicate the video, which allows us to understand what happened a little better.
Photos from as.com