"I think Mbappé and Neymar will continue at PSG ..."
Pochettino gave an interview to the microphones of RMC Sport in which he assured that he hopes that his two stars will continue in the French capital.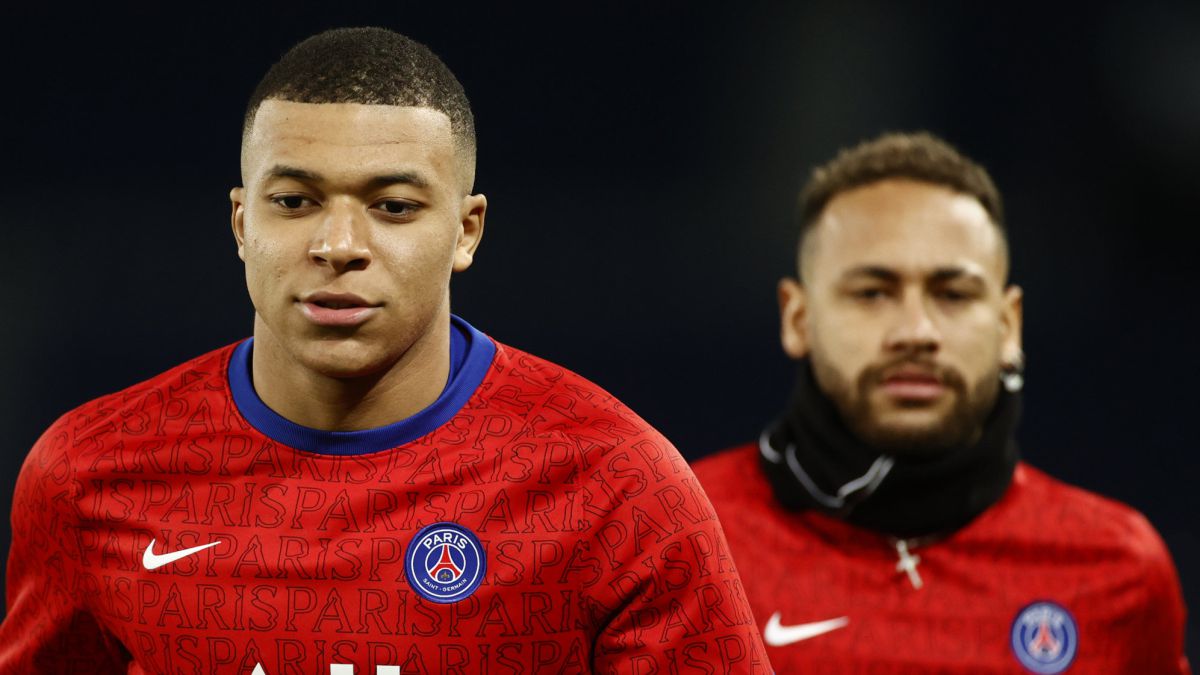 Following Neymar's statements yesterday, stating that he is happy in Paris and that he wants to continue next season at PSG, today Mauricio Pochettino had to speak about the future of the Brazilian and Mbappé in the French capital. The Santa Fe coach gave an interview to RMC Sport in which he assured that he hopes his two stars will continue in the Parisian team.
"I think they are both going to continue at PSG and they will continue for a long time. I have no doubts about it, I am very optimistic, and the club is working hard to be successful in the negotiations and to keep both of them. More than information, it is a feeling that I have. But that's what I see: Mbappé and Neymar are happy, they are having fun here and the club works to keep both of them going, "Pochettino stressed.
When asked about Mbappé's statements two weeks ago, in which he confirmed that he is in a period of reflection on his future, Pochettino did not see a problem: "I am not here to comment on Mbappé's phrases, but I think it is positive for all the PSG fans to say that. "
Pochettino assured that "it would be beautiful" to train his compatriot Lionel Messi and affirmed that he would never coach Barcelona because of his past at Espanyol. "The club has a strategy to improve. If given the opportunity (to train Messi) it would be very beautiful, but if not, nothing happens. We share a love for News, we both wear that jersey, we have that bond. But we will see. It is not known what the future will hold and if our paths will cross.
The Argentine coach said that he feels his team is the favorite in the knockout round of the Champions League against Barcelona. "We will see how each club arrives, it still remains. PSG will always be favorites. Barcelona is one of the greats in the world, like Paris, but we have to believe that we can beat a team like Barcelona. I am more than convinced that we have talent and ability, we have to arrive in good shape, "he said.
Pochettino assured that, due to his past at Espanyol, he would never be able to sit on the Barça bench and considered the rumors that he could have replaced Ernesto Valverde last year unfounded. "I have a lot of affection for Espanyol, I spent 12 years playing and five as a coach. In Europe it has been the club where I have spent the most time. The great rivalry that exists would make it impossible for me to work for Barcelona. There have been many rumors. For me It would be impossible. My name, my face, is linked to Espanyol. Nor could I coach Marseille, "he said.
On the possibility that Real Madrid defender Sergio Ramos signs for PSG, Pochettino said that he has never referred to the captain of the merengue team and said that some of his statements were taken out of context. "I never spoke about Sergio. My answer was taken out of context. I answered about any player who would come and it was taken as referring to him. I never spoke about Sergio," he commented.
Photos from as.com