They close ranks with Messi
Changing room, coach, club and candidates for the presidency back the Argentine star, who ends his contract with Barça in just five months. Koeman: "Let's stop the nonsense; we will only aspire to something with Messi."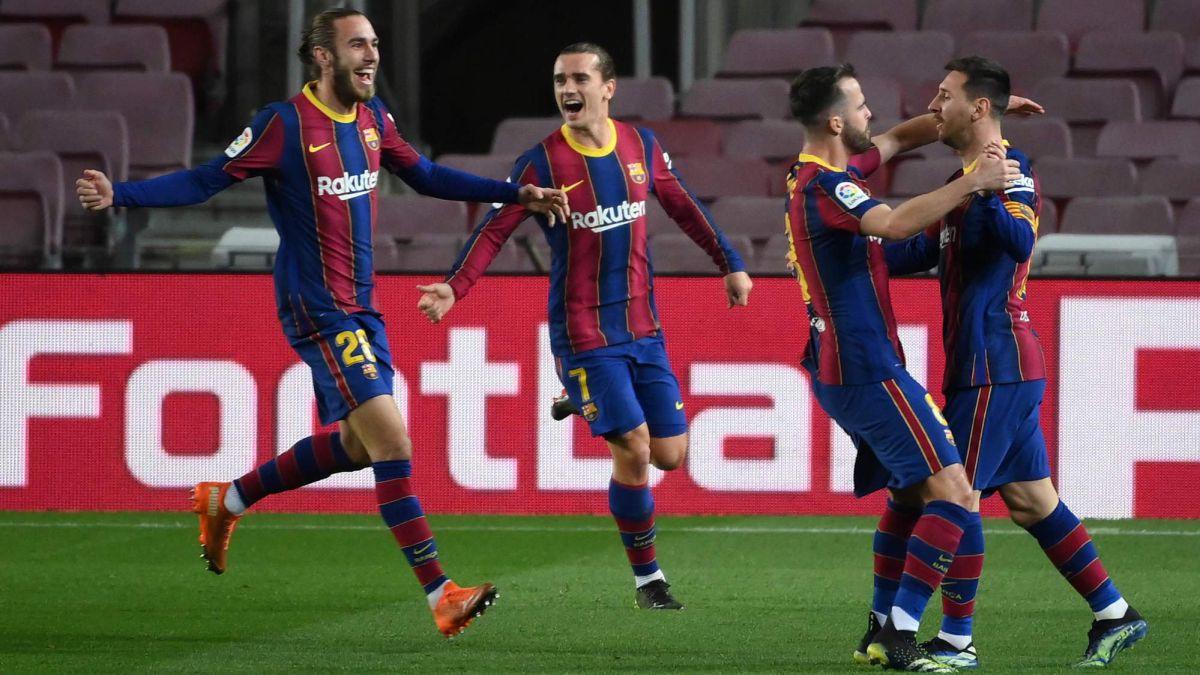 Messi came out like a motorcycle on Sunday against Athletic. In 20 minutes he was able to score three goals, one of them with the shield. He ended up missing one, his number 650 with Barça. Then, he hugged Griezmann after 2-1 and left satisfied, with no trace of being affected by the disclosure of the amounts of his contract in detail. What most comforted the Argentine, however, was the backing of Can Barça. Respect for your name and what it represents. Especially from the dressing room itself. Ronald Koeman made a fiery defense of the Argentine. "Messi has spent years and years demonstrating his quality as a footballer and has helped make this club very great; and has helped win very important titles. Let's stop contracts and stop nonsense. Without Messi we cannot aspire to great things, "he said. Then he left one of the phrases that are key in Barça's recovery: "We have to be united."
Koeman's reaction was that of the locker room. "Messi is a legend and we want him to stay with us longer," Griezmann intervened as soon as he was asked. Pjanic, for example, uploaded a photo to his social networks hugging the Argentine after 1-0. "The most important thing is to honor the shirt," he summarized.
Barcelonismo, in general, has closed ranks around a player who has won 34 titles with Barça and is the franchise player since 2008, when Joan Laporta came to his house to explain that the departure of Ronaldinho and Deco, two of his godfathers in the first team was necessary; and that he planned to build what was later called the Barça del Sextete. Laporta was president yesterday at RAC-1. His defense to the six Ballon d'Or winner was ignited. "Yesterday I sent him a message and encouraged him. I told him to ignore this news. I have indications that he is fine in Barcelona and that he wants to stay here. What Messi needs is to trust a sports project. Leo wants Barça. Messi generates more income than the money it costs. In our candidacy, there is a study that shows that Messi generates a third of Barça's income. Messi has not ruined the club, but rather a Board of Directors that lost financial discipline since 2015 and lost the seny since he sold from Neymar in 2017 ", explained the former president between 2003 and 2010. Víctor Font and Toni Freixa, the other two candidates , have also shown their support for the Argentine and the club, in its institutional, neutral and power vacuum role without a president, also announced that it will take legal measures against the information published by El Mundo.
Messi ends contract in five months. The last time he spoke of his future, he made it clear that he will not decide until the end of the season. On March 7 there will be president.
Photos from as.com