"Atlético? There is a lot left ..."
Real Madrid forward Karim Benzema was confident after the win. Also Vinicius, who said he had rehearsed that goal pass with the French.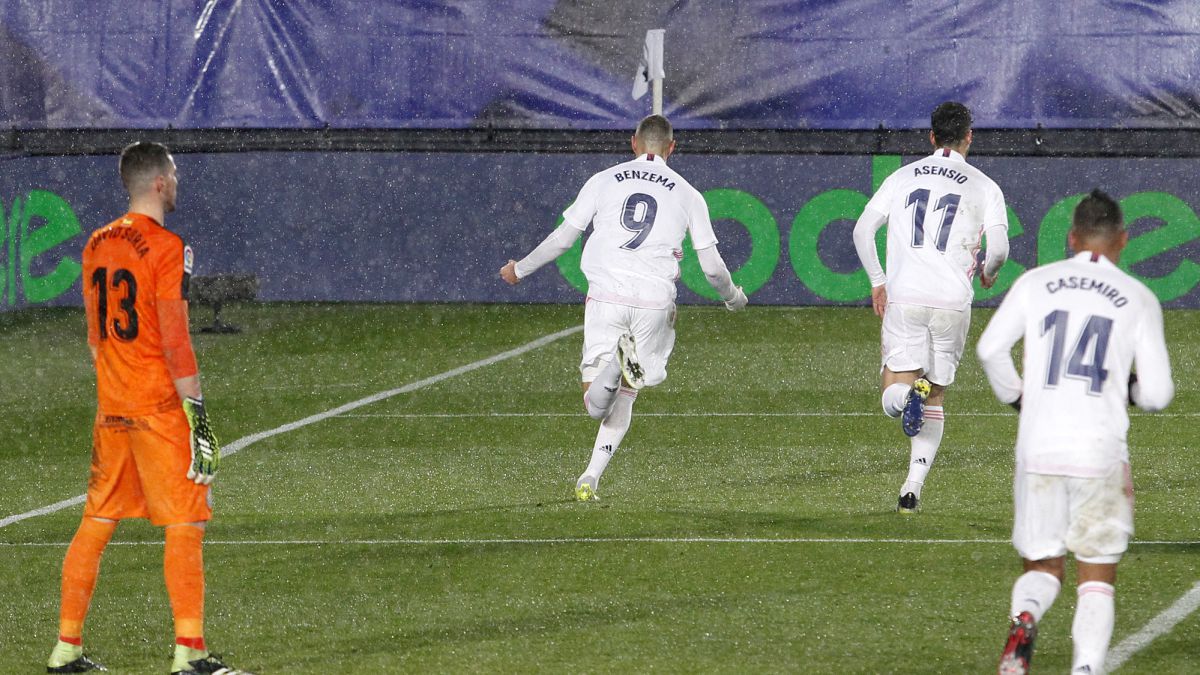 His goal and three points: "The center was very good and I was able to attack the ball well. The triumph gives us a lot of confidence. We were back to win, because Getafe is always very difficult. We leave feeling good after winning. We are still in our League. We will fight until the end. It was a very good game. With everything. We had the mission to get the three points. Each meeting is a final for us ".
System change: "We are professionals and we have to adapt to all situations. The coach puts a system in place and we do everything possible to do it well."
Atletico left two points: "We are in our League, we are going to continue on our way, there is a lot left until the end. It's football. Each game is a final, we must not score points ".
The renovations, the future of Zidane… does all this affect the dressing room ?: "We are professionals and we have confidence, that's noise, Madrid is always like that, it's the best club in the world" .
On a roll: "It seems so, but it's thanks as always to my teammates. In the last game I had several occasions ... I work hard to help the team and hopefully I can continue like this ".
Vinicius: "I always train with Karim that pass"
Collective work: "I am very happy with the team. With many injuries, we always show our face. Today we played a great game. Getafe plays withdrawn. The quarry is always there to help. Marvin he has done very well ".
He had to be a lane: "Yes, first on the left and then on the right, I have looked good, really. I never played lane, but with the Madrid shirt I always want to help and give everything to get victory" .
Merit assist at 1-0: "They left me space, I made a good pass and Karim never forgives. I always train with Karim that pass. It is very good for us that he always reaches the goal in goal. I am gaining confidence, with more minutes. There are many injured and you have to show your faces so that things go well. "
Impulse for the League after Atlético's puncture: "It was difficult for Getafe, but we were very focused to get a little closer to our goal, which is to win the League again. We focus on our own, if we keep winning, everything will come out. good.
Photos from as.com