The UCI prohibits the position of Froome in the descents by dangerous
The UCI published on Thursday a list with the new safety measures for cyclists as a result of the serious accidents that occurred during the past season.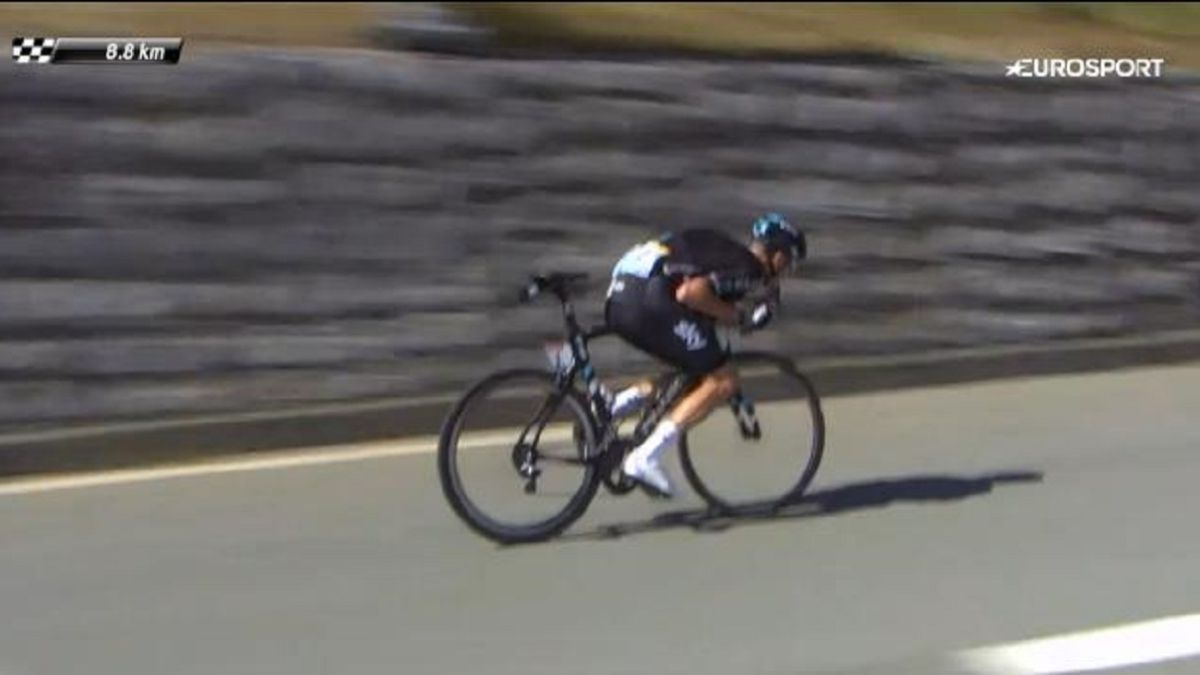 The International Cycling Union has taken a very important step this Thursday to guarantee the safety of the riders in the races after complaints from the peloton about the serious accidents that occurred during the 2020 season, such as Fabio Jakobsen in the Tour of Poland.
Among these measures, the UCI also includes changes in the regulations on potentially dangerous behavior by cyclists. These include the prohibition of taking dangerous positions on the bicycle, such as sitting on the top of the frame on descents as cyclists such as Chris Froome or Peter Sagan did, among others, and also throwing cans on the road, a fact that It has already produced numerous crashes in the past Giro d'Italia, such as the one suffered by Geraint Thomas. In the case of these infractions, a warning will be issued by the comiusarios before possible sanctions that could go up to expulsion from the race.
The new UCI measures also include news about the placement of fences in sensitive areas and race arrivals, after criticism for what happened with Jakobsen. The UCI has announced that a series of standards will be established for goal hurdles and specifically for sprints and that these standards will be developed jointly with experts to be put into practice in 2022. In addition, the UCI has announced the creation of a position of Head of Safety within the Sports Department to be filled by former Swiss cyclist Richard Chassot.
From the UCI they also indicate that the specifications on the elements of protection against obstacles and signaling of the races will be reviewed and the organizers must put garbage collection areas every 30 or 40 kilometers to prevent cyclists from throwing containers into the gutters. In addition, stricter rules have also been established for the motorcycles and cars that are part of the caravan of each race.
Photos from as.com