The spectacular time trial bike that Adam Hansen works on
The ex-cyclist showed the Cyclingnews portal the spectacular time trial machine he is working on to compete in the Ironman races this season.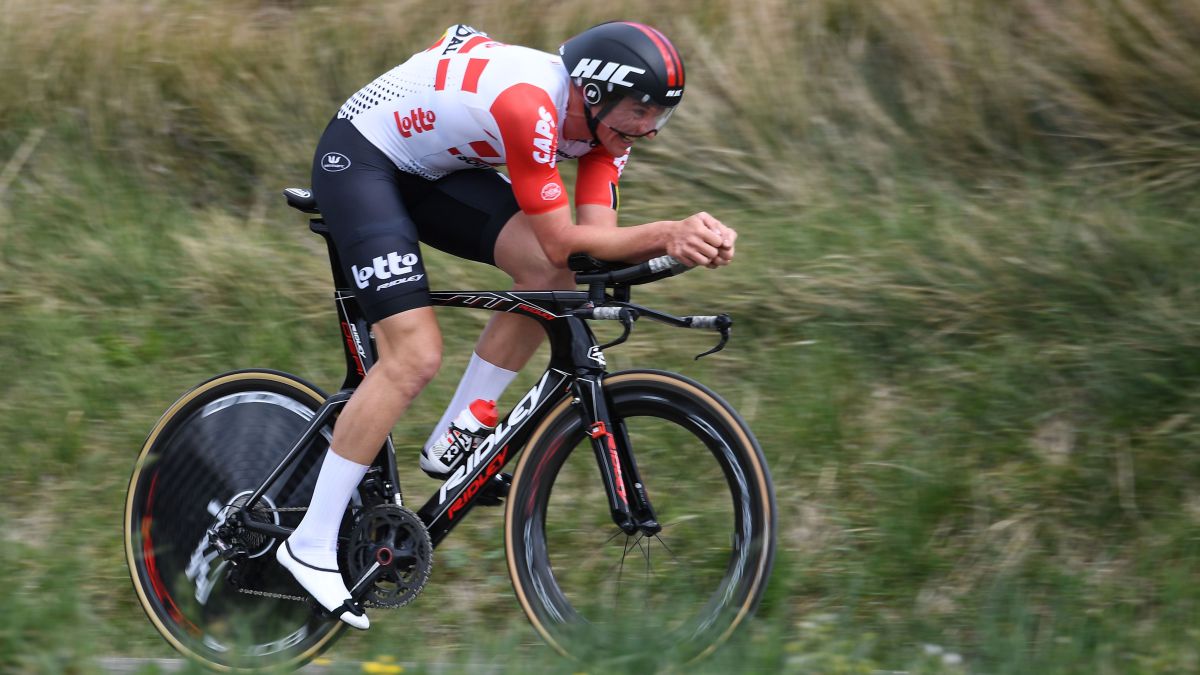 Adam Hansen wants to continue to surprise the cycling world after announcing his retirement at the end of last season after 18 years as a professional at 39 years old. The Australian, who has the honor of having completed 19 Grand Tours in a row, wants to continue linked to the world of cycling through its Hanseeno brand, which produces accessories and clothing for cycling. However, Hansen has decided to go a step further with the design and construction of a spectacular time trial bike with which he intends to compete this season in the Ironman events.
The ex-cyclist works on a model of only 28 millimeters wide with wheels and custom derailleurs in a very personal project, as he confessed to the Cyclingnews portal. "I'll make it at home. For me, if I design it and then give it to a factory to make, then I can't say I've made the bike. I want to do it all myself. I'll 3D print the molds and then work with the 3D parts and I will build the bike with them. I have all the equipment. I will try to make it as narrow as possible. The widest part of the bike, not counting the fork, will be the width of the front wheel, 28 millimeters. "
Hansen also wanted to reveal more details about the bike's build, as it will also make the other components. "I will make my own derailleurs, my own brakes and my own electronics. I will not do the typical derailleur, it will go inside the frame. The rear fork will have its derailleur hidden, so it will not be to the side. And the front will also be in the frame. Also I want to keep the chain straight all the time. For this I will try to have a floating front chainring, so that when I change to the largest sprocket, the chainring will also follow the chain line ".
When could Hansen have his own bike ready? The Australian prefers to be cautious although he hopes it will be this season. "The goal is to race, compete and be able to use my own bike. If I have been working solidly for three months, I will be able to do it but between training and trips, maybe lengthens ".
Photos from as.com