The spectacular outcome of the Daytona 500
Several drivers were involved in an accident at the entrance to Turn 3, which left car parts and fire on the track. McDowell was victorious.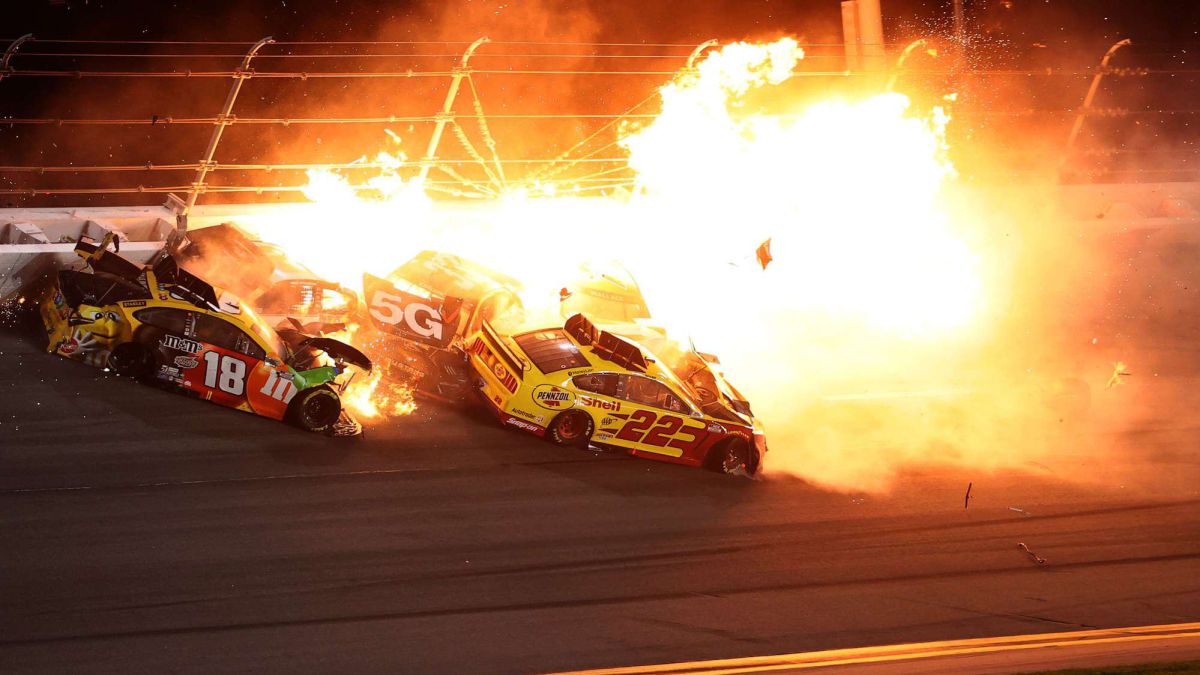 NASCAR's 2021 season has started with a race marked by a thunderstorm and accidents. The first came with just 14 laps completed, out of the 200 scheduled, causing a red flag that lasted for more than five hours. But it was just on the last lap, with victory at stake, when there was a spectacular collision in which several drivers were involved, leaving car debris and fire all over the track.
The impact occurred at the entrance to Turn 3, after Keselowski hit the rear of Logano, who dragged Busch, Cindric and Wallace. All of them were running in the top positions and finally, it was the timing review that gave McDowell the first victory of the Daytona 500 when the yellow flag was shown. Fortunately, the only shocking thing were the images and all the drivers who were involved in the accident were able to leave the car under their own power.
Photos from as.com