The Spanish Cycling Cup will start on March 14
After the postponement of the Guadiana Circuit and the Guerrita Trophy, the competition will start at the Aiztondo Klasikoa in Guipúzcoa on March 14.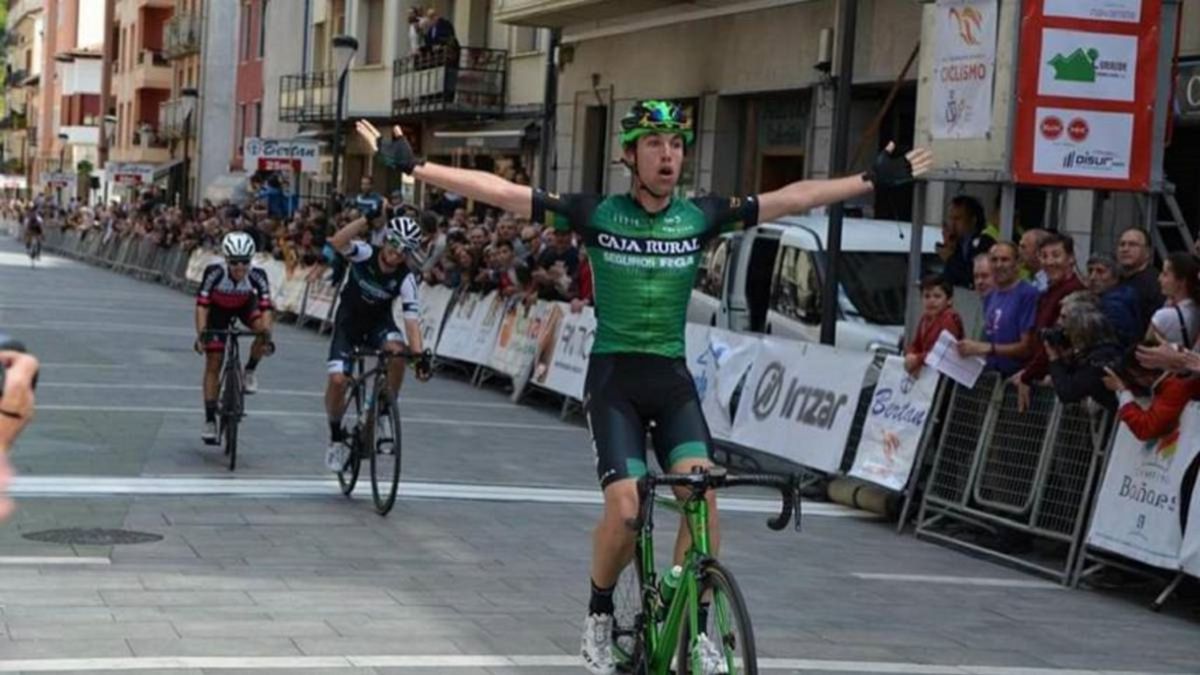 The Spanish Elite and Under-23 Cycling Cup will begin with the Aiztondo Klasikoa in Guipúzcoa on March 14, after the Guadiana Circuit in Extremadura and the Juan Romero and Diego Sánchez Guerrita-Memorial Trophy in Murcia, scheduled respectively on February 28, have been postponed. and on March 7, Manuel Moreno, president of the Spanish Association of Elite and Under-23 Cycling Race Organizers, announced to EFE.
Moreno assured that his board of directors will have to change the calendar to find a date for these two events, although he stressed that the most "important thing now is to start the Spanish Cup" and then continue with the other races on the calendar: "we will match the dates of the two that have been postponed, "he said.
In addition, Manuel Moreno recalled the "difficult situation" they experienced last season "when only five of the eleven scheduled tests could be held, of which two were before the state of alarm was declared due to the pandemic" .
He affirmed that "this year there are ten events scheduled and the objective is to hold all of them, because the Spanish Cup, in addition to its sporting prestige, is a competition that involves about 500 people in each event and is a source of wealth for each province that is headquarters ".
In each race, 20 sports groups have a fixed presence and this year they are Lizarte, Caja Rural - Seguros RGA, Kometa-Xstra, Supermercados Froiz, Gomur-Cantabria Infinita, Aluminios Cortizo, Escribano Sport Team, GSport-Velofutur, Team Compak , Bicycles Rodríguez-Extremadura, Fundación Manuela, Netllar Telecom-Ale, Telco'm-On Clima-Osés and Rías Baixas.
In addition, the Valverde Team, Tenerife Bike Point-Pizzeria Española, Pizzeria Española, JPOV-Generali Seguros, Previley Atra Sport Conforma LPS, Antiga Casa Bellosolà-Girona and Arabay Team will also compete.
Each organizer can likewise invite five teams to his race, so twenty-five can compete in each one.
In this way, the calendar in the absence of finding the date for the two postponed tests looks like this:
- March 14: Aiztondo Klasikoa-P. Alkorta Memoriala (Guipuzkoa).
- March 21: Primavera Grand Prize (Albacete) .
- March 28: Ridley-Memorial Pascual Momparler (Castellón) .
- April 11: Memorial Valenciaga (Guipuzkoa) .
- April 18: Classic City of Torredonjimeno (Jaén) .
- April 25: Classical Valladolid-Memorial Ángel Lozano (Valladolid) .
- May 1: Santikutz Klasika (Guipuzkoa) .
- May 8: Easter Classic (A Coruña) .
Photos from as.com