The seven lives of Vinicius
Carvajal's injury opens up the opportunity for the Brazilian to remain in Zidane's starting lineup before the arrival of a decisive stretch of the season.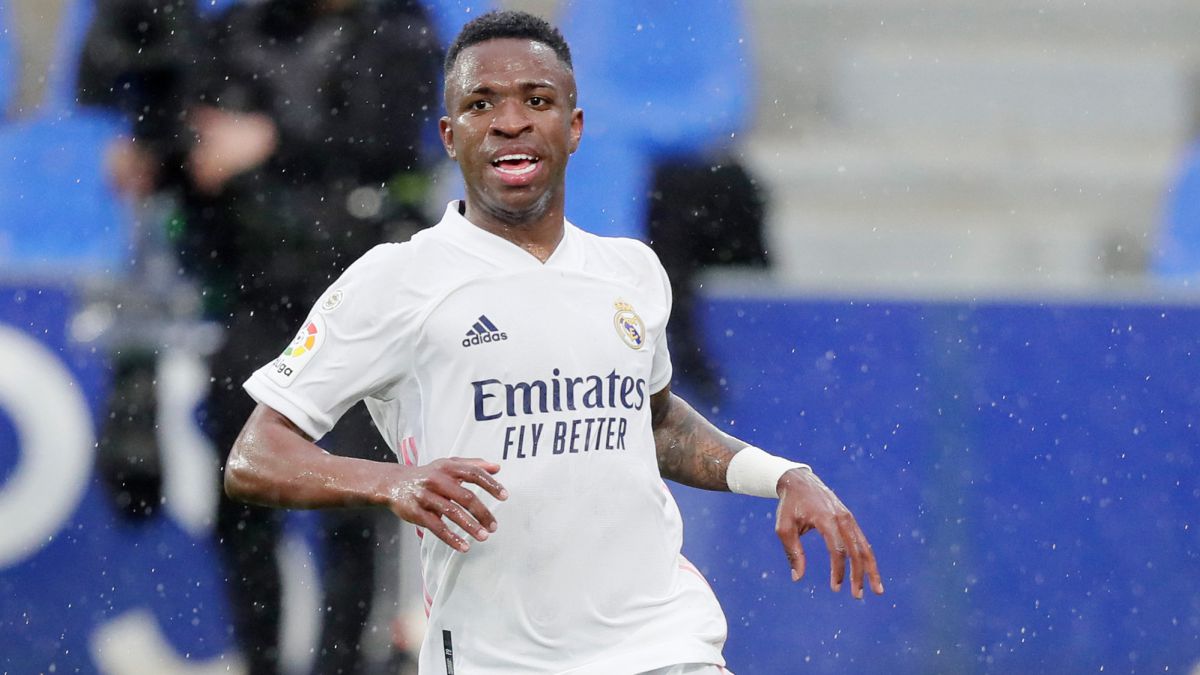 Vinicius's piece fits into Zidane's puzzle. Carvajal's injury, who may be out for at least a month and a half, leaves room in the eleven for the Brazilian ahead of the decisive stretch of the season ahead. Hazard and Lucas Vázquez's casualties have made way for him in recent games. The return of the Galician augured a new return to the bench, but the misfortune of the injuries that persecutes Leganés forces Zidane to rebuild his eleven in a formula in which Vinicius finds accommodation.
At the beginning of last season, the white coach settled the debate about why the carioca did not play. "Last year Hazard was not there," Zidane explained simply and plainly. The competition of the last galactic closed the way to Vinicius. The ideal eleven of the French contemplates an attack trident with Benzema flanked by the Belgian and Asensio. The good performance of Lucas Vázquez when he replaced Carvajal on the side and the versatility of Asensio (Vinicius feels uncomfortable on the right) to play for one band or the other, relegated Vinicius to a second line when it comes to covering absences by Hazard.
The Brazilian opened with his goal against Sevilla (with the invaluable collaboration of Bono, the Seville goalkeeper) his best stretch of the season. He completed the Pizjuán game and repeated the title in the next three, including the derby and the decisive Champions League match against Borussia Mönchengladbach at Di Stéfano. A gastroenteritis erased him from the game in Eibar and since then, and until the game against Huesca, he only regained the title in the Cup tie against Alcoyano.
The absences of Carvajal, Lucas Vázquez and Hazard have returned the title to him in the last two games, with outstanding performances. In Huesca he came to have to perform for a few minutes as a right lane, with a more than acceptable image. Against Getafe he gave Benzema the assistance of the first goal, sealing the peace of that incident in which the forward asked Mendy not to pass the ball to 20.
Madrid now face a decisive stretch of the season. After the visit to Valladolid on Saturday 20 (9:00 pm), the Champions League returns with the first leg of the second round at Atalanta. March will begin with the visit of Real Sociedad to Valdebebas (Monday 1, 9:00 p.m.), before a clash that could be decisive for the fight for the League, the derby against Atlético at the Wanda (March 6 or 7) . Vinicius, who has 1,423 this season (11th in the squad) is on pole to start.
Photos from as.com