The Sabadell roller coaster: undefeated in 2021, but no home wins since November
The Harlequin team is out of relegation after chaining eight league games without losing defeat: six draws and two victories, both at home.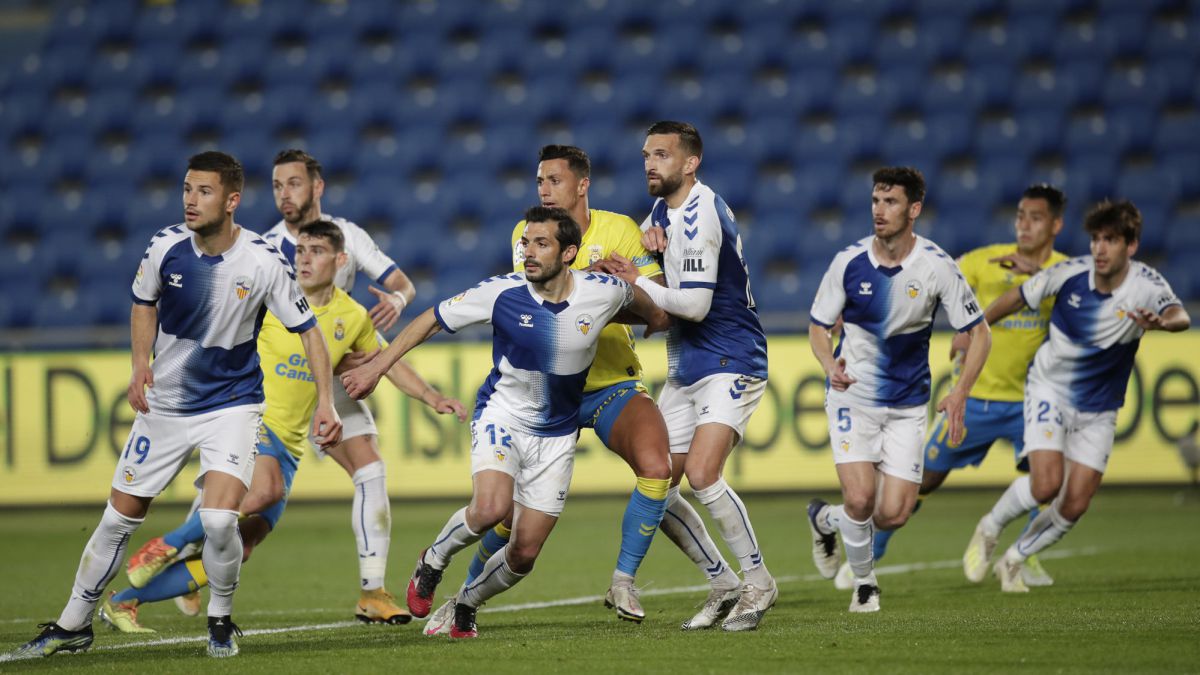 In Sabadell they were very clear since they achieved promotion to the Second Division that this was going to be a season full of emotions, but also suffering. Antonio Hidalgo has never hidden that the Harlequin club is a "sufferer" and hence each game is considered a final. Currently, Sabadell is immersed in one of its best moments of the campaign because they have chained eight league games without falling and this has helped them to be, with a point of advantage, out of relegation.The Harlequin campaign is being a roller coaster of emotions and a great example of this is that while in this 2021 he does not yet know the defeat in the League (he shares this privilege with Almería), he knows that he will start his game on Friday against Zaragoza with the data that will not be celebrating a victory in the Nova Creu Alta for 82 days. Playing at home is giving more joy to the harlequins than doing it at home and it is that to see the last victory at home for Sabadell it is necessary to go back to November, on matchday 13 against Las Palmas (3-1). In the more than two months that have passed since then, the three triumphs they have signed have occurred abroad: against Tenerife (1-2), Cartagena (1-2) and Las Palmas (0-1) .
This year 2021 is serving Sabadell to realize that it can reach permanence at the end of the season and it is that in the five duels played it has a clearly favorable balance: four draws and one victory, with four goals in favor and three against. The path the Hidalgo block is walking is good, but the coach makes it clear that they still have a lot to suffer: "Now we have 25 points and we are clear that you are not going to save yourself with 35 or 40. You have to win games and more seeing that in these last days all the teams below are pushing ".
Photos from as.com