The runner-up stops the leader with Butler, Dragic and Adebayo
Victory for the Heat against the Jazz, who have already lost two of their last four games. The Miami team begins to improve its face.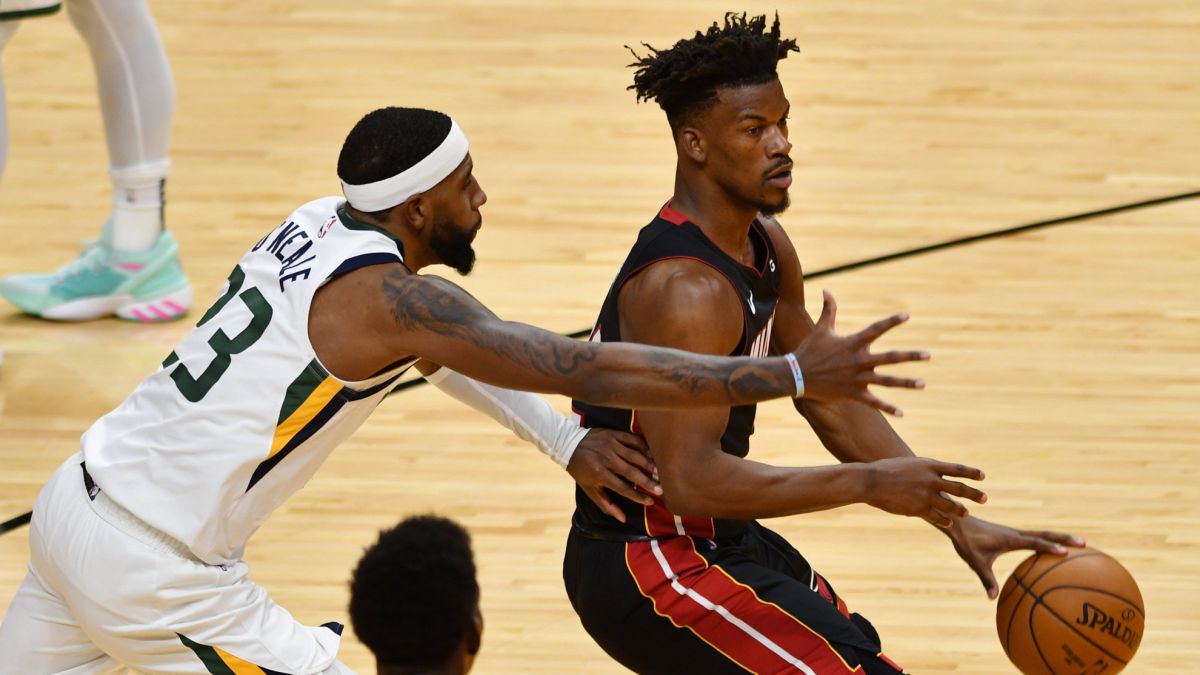 A trial by fire for the NBA leader who, this time, did not carry out. The Jazz visited the current runner-up of the competition, the Heat, at his home in Miami and the locals prepared their best clothes for such a meeting and it was worth them. Without locking up, with their weapons, victory against the most feared team this season.
The Jazz looked a bit tired at the end, victims of the rhythm the Heat took them to. After a stretch from Dragic already in the last quarter and after an even game, Snyder's men pushed to get one with three minutes to go. Utah's last seven shots did not go in, and that's where his options ran out.
Jimmy Butler, with 33 points, 10 rebounds and 8 assists, was the best of the game. Goran Dragic followed with 26 points coming out as a substitute. The triplet, with 'Bam' Adebayo and his 19 + 11 + 7. On the other hand, Donovan Mitchell (30 points) stood out on a not very successful night in the shots of Jordan Clarkson or Mike Conley.
The Heat, after a bad start to the season per game and due to the impact of the coronavirus, see the light: they already add five victories in a row and with the support of winning these Jazz. His rival here amasses his second defeat followed by a visitor.
Photos from as.com